Party dresses are one of the most stylish outfits that any woman can easily pull off. These dresses are not just limited to party wear. They can be worn multi purposely like a business meeting, a formal event, a date night or a party itself.
Here are six types of dresses that will make you want to just pull one out of the screen and have it on your body already.
Navy blue lace dress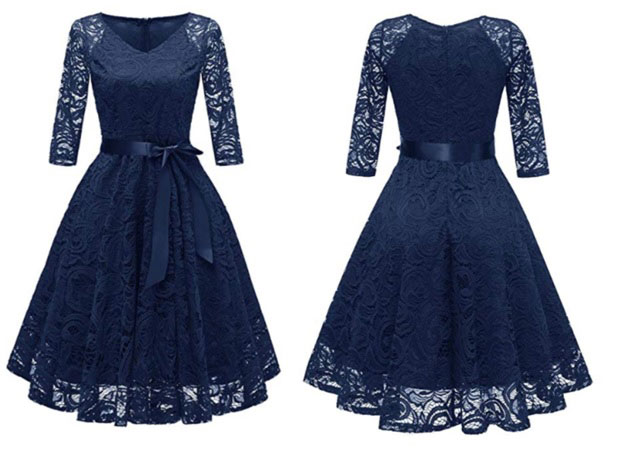 We have seen the royal ladies; Princess Kate Middleton and Meghan Markle walk out of formal events wearing lace dresses with statement belts and stiletto heels. Here's a lace dress similar to theirs that is available in an affordable range and worldwide shipment.
1950s vintage sleeveless dress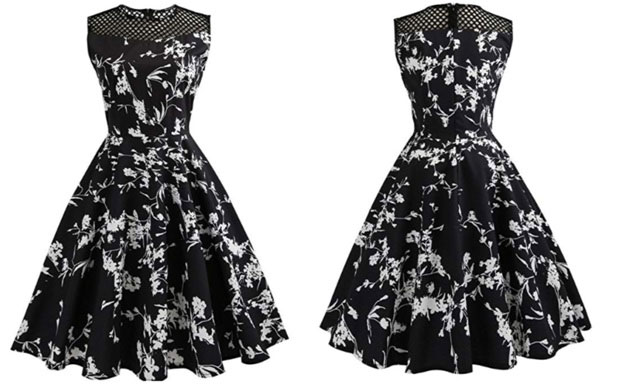 The recent trends have been all about styles brought back from the past. This dress reminds us of the famous Hollywood actress, Audrey Hepburn who wore party dresses like these. It has a floral print with a flare bottom and sleeveless scoop neckline.
Floral lace cocktail dress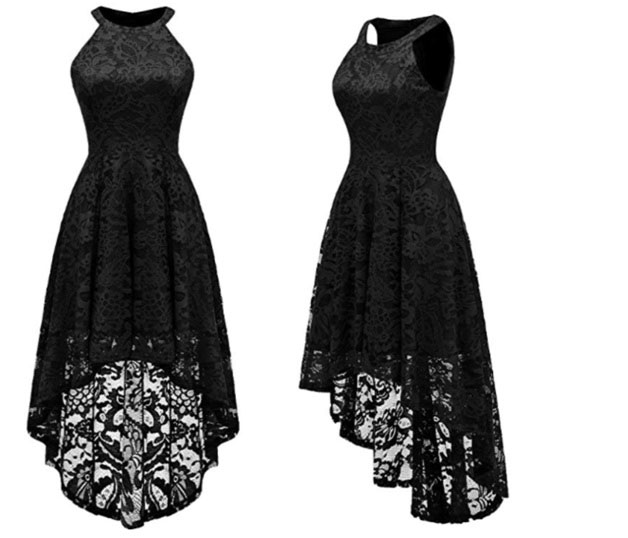 Cocktail party dresses are what one must keep an eye out for as they are back with some amazing new variations. The one shown above that has a short front, long back (hemline style) with a zipper closure and halter neck available in many colors and sizes.
Floral lace scoop neck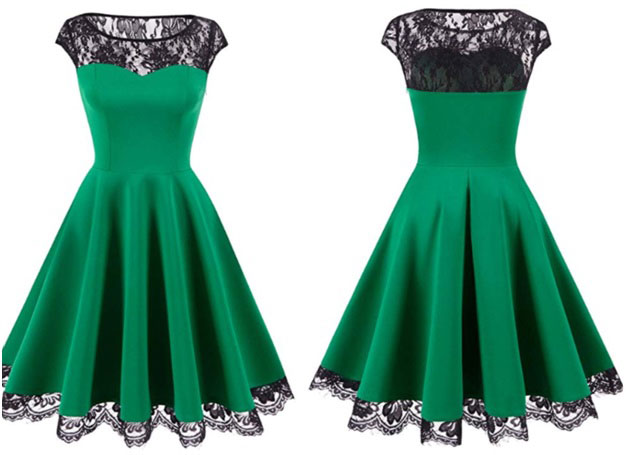 Scoop neck dresses is what you should look out for if you want to spend a day attending meetings followed by happy hour. This dress is made out of polyester cloth that has cap sleeves, a scoop neck, concealed zipper closure and an A-line style in the form of flares. Since its polyester, one may not need to iron. It's a win-win for the busy woman who doesn't have extra time for ironing clothes.
Black dress with butterfly/fish print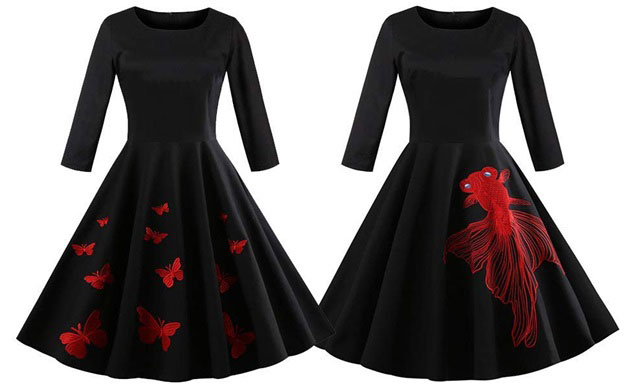 Women who love wearing black dresses should go for this one with a modern touch of digitally printed designs. This dress is super-chic that has an arty elegant retro look with a graceful touch when worn. It is available in two prints: Butterfly and fish. It comes along with a zipper closure, ¾ sleeves, knee length, and a scoop neckline. This dress is available at a very reasonable price that is worth the quality that this dress offers.
Bow-knot v-neck dress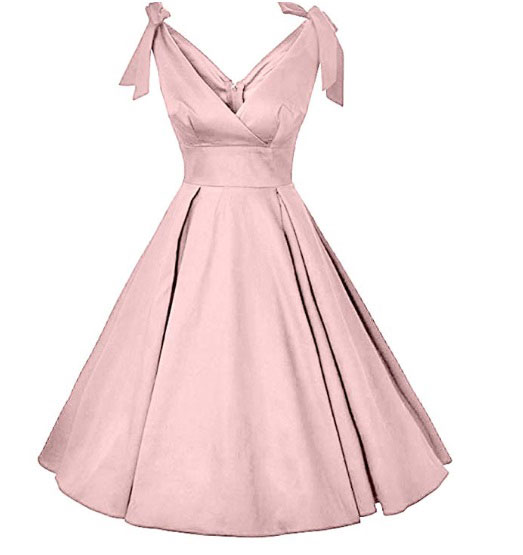 The bow-knot style is also very popular and is expected to appear in 2019's list of trends. The dress is made out of polyester and spandex cloth and has bow-knot sleeves with a pleated body, a deep v-neckline and invisible zipper at the back. It is also available in black color at a reasonable price.
Now, before the trend hits the stores in 2019, it's time that one makes a list of the type of party dresses that they would like to see in their closets and wear them at all types of events looking classy and confident.