Pear-shaped body is defined as the figure with curvy hips, broad bottom with thighs, narrow shoulders, small bust, and a perfect waistline. If you want to look chic in a prom dress, you have to choose a dress that goes well and balances the rest of the body. For the pear-shaped figure, you need a dress that minimizes your lower body and adds volume to your upper body so that you have an hourglass shape.
Long Dress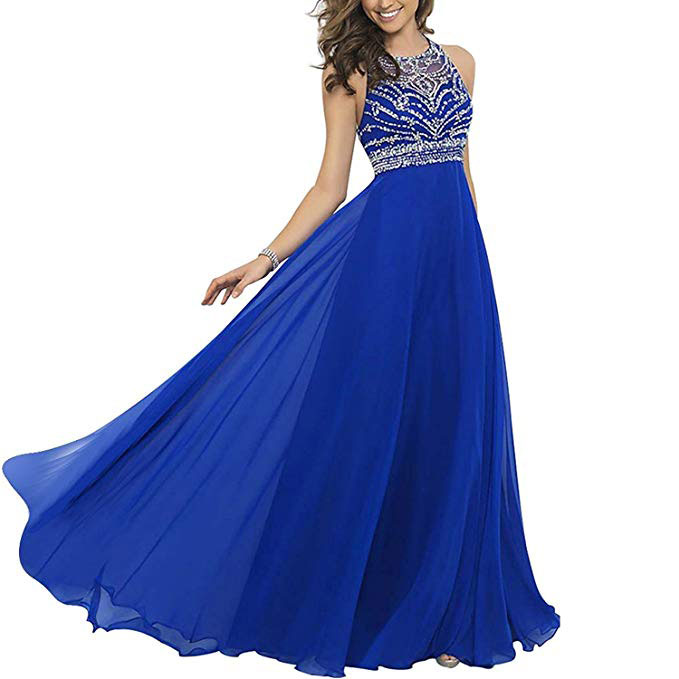 A long dress goes well for the pear-shaped body because it has a flare on the lower half of the body. It gives you a classic and elegant look which goes well for the prom events or any other formal events as well. Choose a dress with V-neck body and open-back so that it gives you a fit appearance. It is a full length dress which gives you a graceful appearance at the prom event.
Beaded Neckline Dress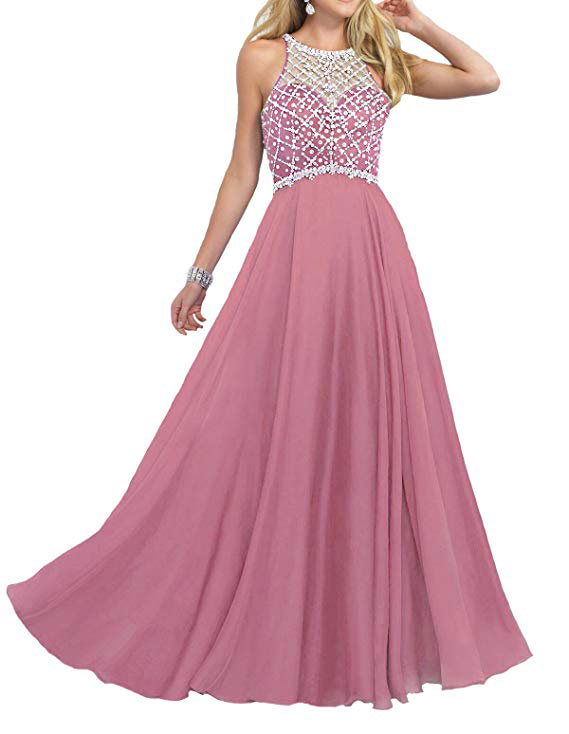 Choose a long dress with a beaded neckline. It looks elegant and chic on your prom night. It has a zipper closure, with a sleeveless pattern and has a built-in bra with it. Choose a formal dress in chiffon material in full-length.
Sequins Short Dress
The short dress also looks elegant on pear-shaped bodies. It has sequins over the upper half of the body. You can choose various colors including black, burgundy, maroon or any other dark colors. It looks fit on your body giving you a perfect look. The dress is usually of satin with sequins body, open back, and a zipper. It has a classic halter neck that has beaded crystals. These short dresses come with a built-in bra and beaded waistline that transforms your pear-shaped figure into hourglass shape.
Off-Shoulder Dress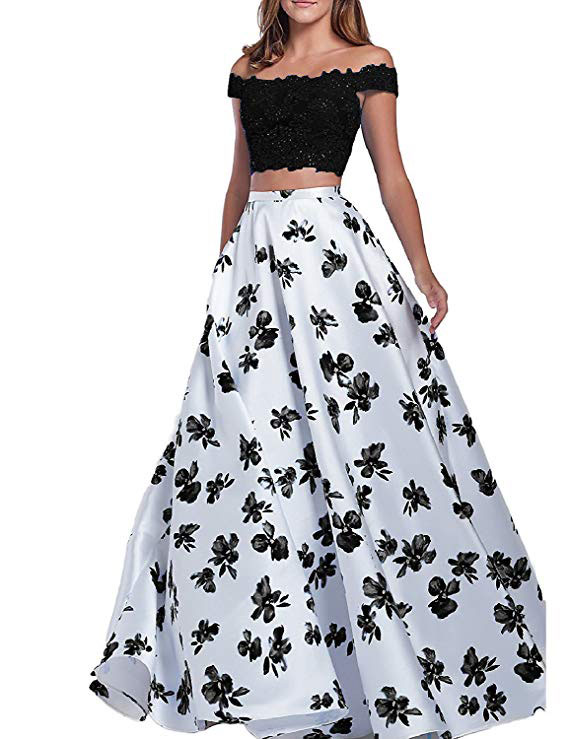 You can buy this stretchy dress with a sheer neck. It looks elegant on a pear-shaped body. You can wear this dress on prom nights, wedding occasions, evening parties or homecoming. Choose a dress with embellishments such as lace, beads, and appliqué. It has a built-in bra which looks great on the pear-shaped body. You can wear this dress to the evening balls, prom nights, homecoming dress, dance parties or other events.
Appliqued Dress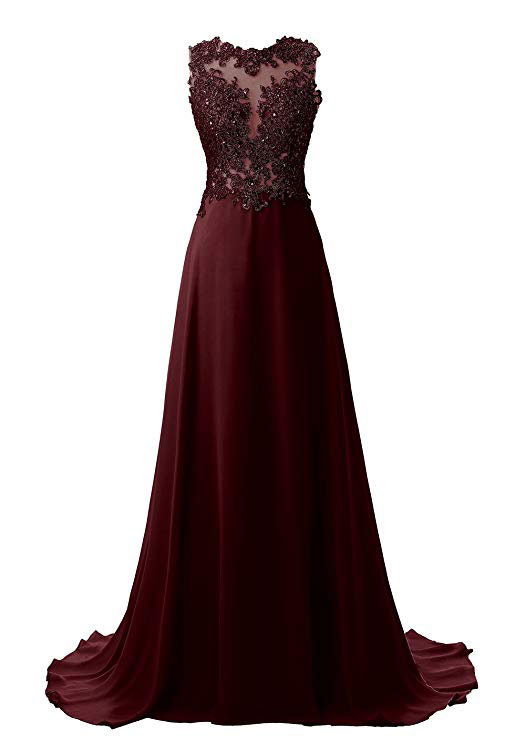 This chiffon dress has a zipper closure which features the appliquéd lace upper body, sweeps trail with high neck pattern. The appliquéd dress looks great as evening gowns, prom dress, party dresses or for special occasions. Choose dresses which can be custom-made including the waist, bust, hips and other body measurements.
Sparkly Dress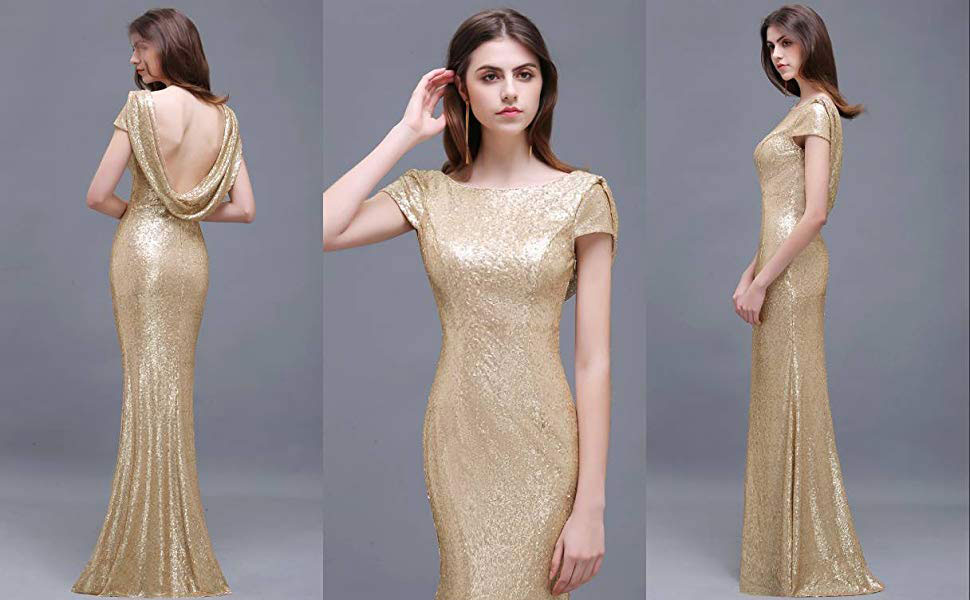 The sparkly dresses in rose gold or baby pink color look elegant for prom night. It has a sequins pattern with a stressful liner made up of satin. This dress has cap sleeves with a backless sheath. It works well for the pear-shaped body making you feel comfortable and allows you to enjoy the evening.
Ruffled Dress

Ruffled dress for prom night looks elegant and chic. The ruffled dress has sleeveless long length with high-neck or long V-neck. Choose a long or short dress with a beaded waistline that gives a perfect balance to your entire body. It has a built-in bra which covers your body in the most elegant way.
You can choose the best prom dress for your memorable night from the above mentioned options without even worrying about your figure. Enjoy your evening with these beautiful and elegant prom dresses and pair them up with stylish accessories such as bracelets, necklace, earrings, block or pencil heels, and others.