Zucchini is one of the best vegetables to consider for a side dish or an add-on to stews, medleys of roasted vegetables, soups and pasta sauces. Apart from that, it can also be used to prepare bread, cakes, and desserts. Some of the best zucchini bread recipes are mentioned below.
Orange Cranberry Zucchini Bread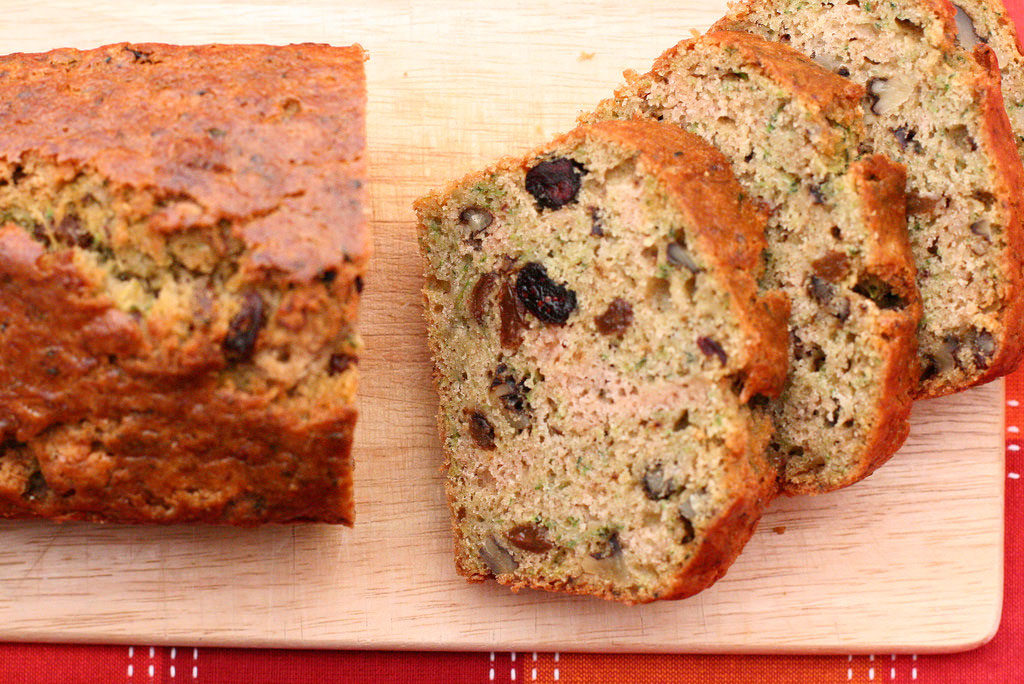 You can prepare this bread recipe in just about 70 minutes to yield 2 loaves of tasty bread. Orange zest and cinnamon add-on to its flavor followed by chopped nuts and dried cranberries. The use of sour cream further promotes its richness.
Ingredients needed
All-purpose flour – 3 cups
Baking powder – 2 teaspoons
Baking soda – 1 teaspoon
Cinnamon – 2 teaspoons
Salt – 1 teaspoon or to taste
Granulated sugar – 1⅔ cups
Canola oil – ½ cup
Eggs – 3
Orange extract – 2 teaspoons
Sour cream – ⅔ cups
Orange zest (finely grated) – 1 tablespoon
Zucchini (shredded) – 2 cups
Cranberry (dried) – 1 cup
Chopped nuts – ¾ cup
Method
To start with, you need are required to heat the oven up to a temperature of 325 F.
Take two loaf pans of 8½ X 4½ X 3" size. Grease and flour it.
Mix the basic ingredients and set it aside. It includes flour, salt, cinnamon, and baking powder and soda.
Take a large bowl to mix and while the sugar, eggs, oil and orange extracts.
Blend the sour cream and other dry ingredients. Add the zucchini, orange zest, chopped nuts, and cranberries and distribute it equally in the two pans.
Bake it for an hour and test the texture with a wooden pick o cake tester.
Take it out and wait for it to cool down.
Slice and serve in pieces.
You can also refrigerate it for up to four months.
Greek yogurt zucchini bread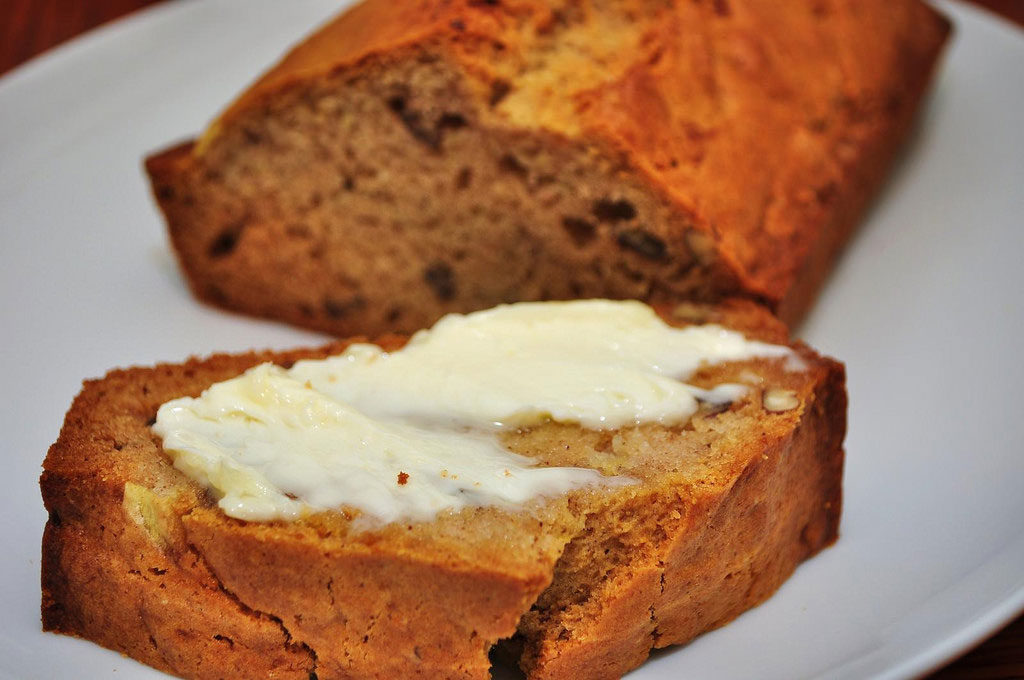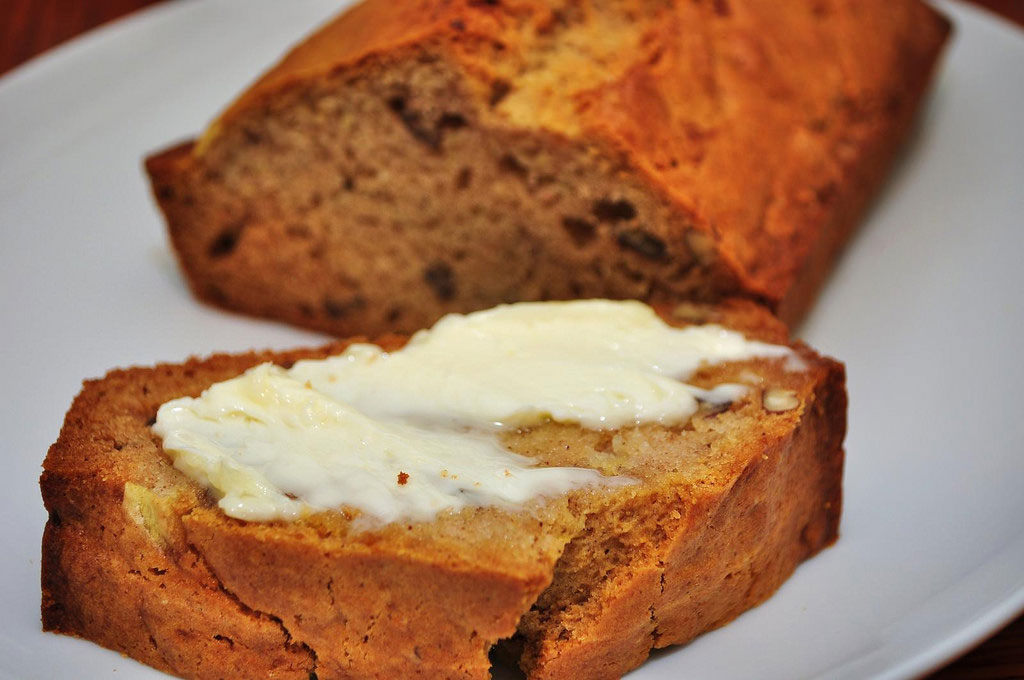 Apart from its taste, this recipe can provide you with a super healthy preparation. It can serve as a quick breakfast, snack or dessert and is super easy to make. You can even use Nutella or peanut butter to further enhance its taste.
Ingredients
All-purpose flour – 1½ cup
Oil (canola, coconut or vegetable) – ⅓ cup
Blue agave – ½ cup
Egg – 1
Greek yogurt (plain) – ½ cup
Pure vanilla extract – 1½ cup
Baking powder – ½ cup
Baking soda – ½ cup
Salt – ½ teaspoon
Cinnamon powder – ½ teaspoon
Zucchini – 1 full (shredded)
Chocolate chips – to taste (optional)
Method
Get started with preheating the oven up to a temperature of 350 F and greasing a loaf pan of 9 X 5" dimension
Take a large mixing bowl and whisk the egg, oil, yogurt, agave, and vanilla into a fine mixture
Take another bowl to mix the basic ingredients including flour, salt, baking soda, baking powder, and
Mix the components of both the bowls and add in zucchini and other optional add-ons you selected.
Place the batter in the greased pans and bake it for about 45 minutes. You should check the baking progress as the baking time can vary.
Once done, remove it from the oven and cool it to room temperature before serving.
You can store it at room temperature for up to 5 days or freeze it up to 3 months.
Spiced whole wheat zucchini bread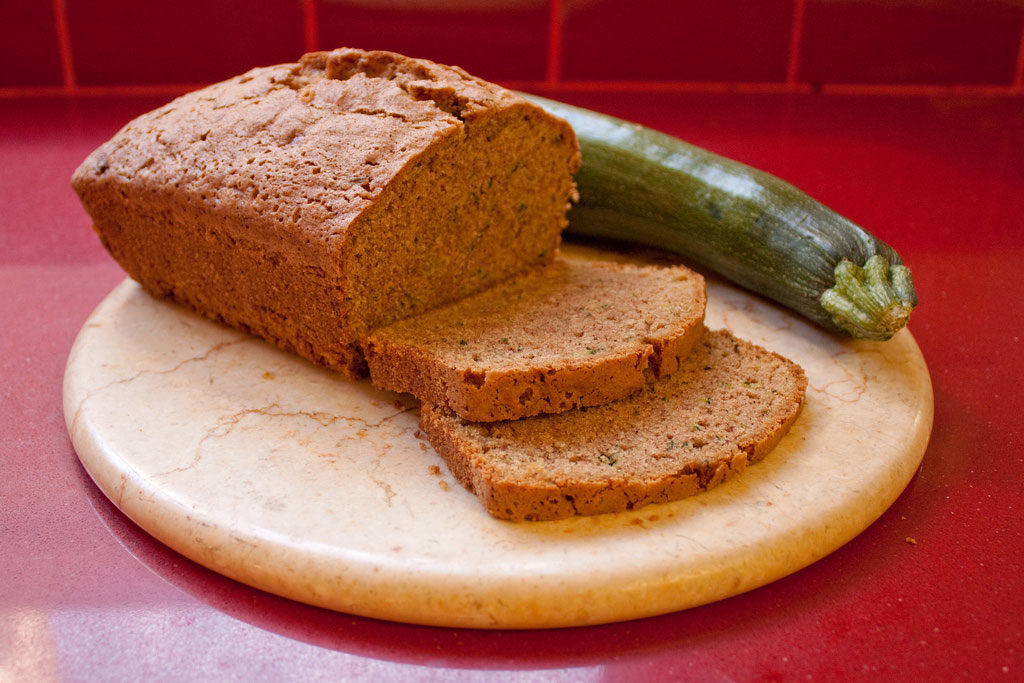 You can get done with the dish in less than an hour with a preparation time of just 10 minutes. The applesauce added to the loaves works to provide it with a light taste. You can use chopped nuts to come up with a better texture and use the vanilla extract and spices to produce the unique flavor.
Ingredients
All-purpose flour – 1 cup
Whole wheat flour – ½ cup
Salt – ½ teaspoon
Baking soda – ½ teaspoon
Baking powder – ¾ teaspoon
Cinnamon (ground) – 1 teaspoon
Nutmeg (ground) – ¼ teaspoon
Egg – 1 large
Canola oil – ½ cup
Applesauce – ⅓ cup
Sugar (granulated) – ½ cup
Brown sugar – ¼ cup
Vanilla extract – 2 teaspoon
Shredded Zucchini – 1 medium sized
Walnuts – ½ cup
Spices – to taste
Method
Take the pan of the right dimension (8½ X 4½") to grease and flour it. Preheat the oven to 325 F.
Mix the flours, spices, baking powder and soda, salt and other components in a bowl.
Add the egg, applesauce, vanilla extracts and whisk it till it blends well. Mix the blend well with oil and sugar.
Beat it together with the flour mixture till the texture evens out.
Add the chopped nuts and shredded zucchini to it.
Spread the mixture on the prepared loaf pan and place it inside the oven.
Bake it for about 45 minutes but remember to check out the consistency using a cake tester or wooden pick.
Cool it down and serve in slices.
You can store it in the freezer for later use.
These are some of the top recipes to prepare zucchini bread this year. Not only does it require simple ingredients, but the methods are simple as well.