Choosing the right pant can help you to define your body shape to the best extents. It can boost in the confidence as well as add an elegant charm to your appearance. But choosing the right style that suits your trend among the countless options available in the market can be a tough job, especially for the reason that the numerous styles can confuse you to great extents.
High waist skinny pants can be an ideal choice for you no matter whatever your style may be. But there are a lot of variations available within this style as well. Buyers can come across a wide range of designs, patterns, and styles even on the internet market, the option of malls and fashion outlets being left alone. For this reason, we have taken the liberty to sort down six of the most trending high waist skinny pants that can shape you up in no time and get you ready for any purpose. Not only these pants are available in multiple sizes, but you can also find them in multiple colors as well. These are ideal options that go pretty well with any kind of style you pick for the day. Read on to know more of the options.
High waist eyelet strap skinny pants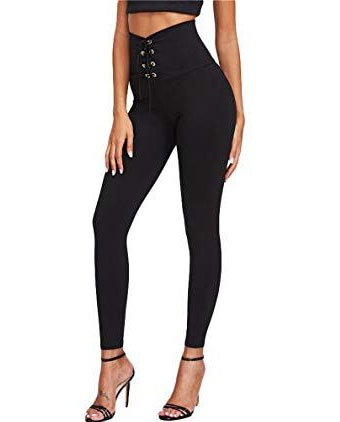 These high waist pants are generally made of a combination of fabrics – about 60% nylon combined with cotton and spandex. With 35% of cotton content, the pants are pretty comfortable to wear and also have some stretch for the fabric. It is an ideal option of casual weekend outings in the fall or springs and uses a zipper fly for the closure. It is ideally decorated using zippers and lace-ups that make it suitable for the rock style, though coming in the plain pattern.
High waist solid skinny leggings pants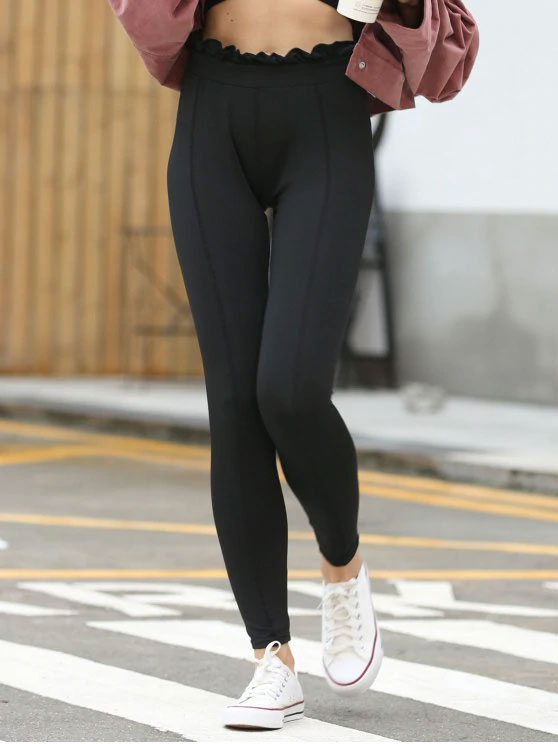 If you are in search of an option for regular wear throughout the year, this is the option for you. You can choose from the multiple solid color options to find the right product that will be suiting your style. It is casual wear plain patterned dress made of 95% polyester content and just 5% of spandex. The fabric is stretchable to some extents and is quite comfortable to wear. You can find this dress pants in multiple size options as well.
High waist buttoned skinny pants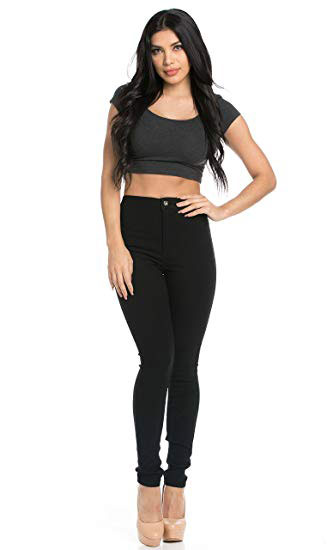 This is another skinny fit high waist option that is ideal for casual outings at all times. The fabric quality can vary but mostly it is made of a combination of cotton, polyester, and spandex. The cotton content in the fabric ranges to over 80% while the polyester content lies in the range of less than 15%. It just has 2% of spandex. The pants are provided with button fly and zipper fly options. The fabric is breathable and stretchy to great extents.
High waist jeggings pants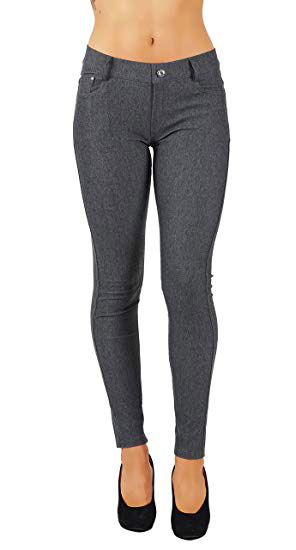 Jeggings are one of the most comfortable options for women in search of high waist wears. This is especially because of the reason for the quality of fabric, made of 97% cotton with a tinge of lycra. The sides come with exposed zippers and you must machine wash the pants with cold water and avoid bleaches if you want to maintain the color. If you are planning to wash multiple clothes, please consider using separate options for dark colored clothes.
High waist pleated front skinny pants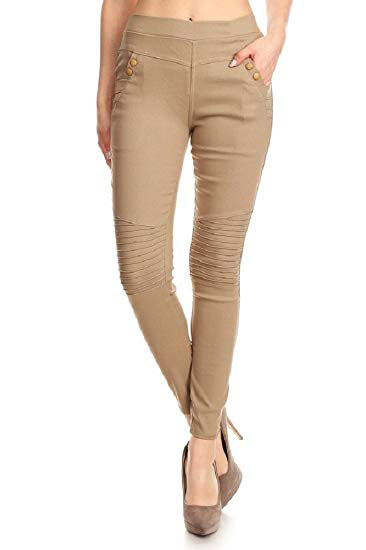 The spring season is about to come and this is one of the best options that match the season colors. The frilled and pleated decoration can provide you with the ultimate feel of the weather. These skinny fit pants are designed in a tapered or carrot-like type with a combination of 97% polyester and 3% spandex. It is an ideal option for wearing at work or just going out. Zipper fly is provided as the closure option.
High waist skinny coated knee cut jeggings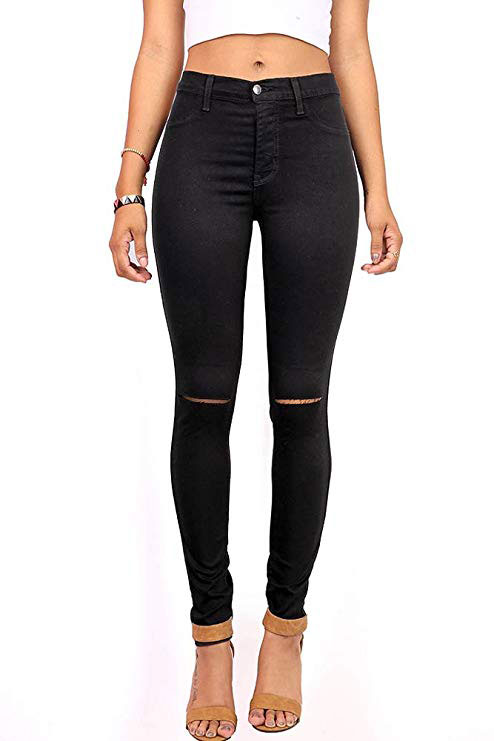 This is an ankle length option for high waist dress pants that are made of a combination of polyester and lycra. Hand wash is recommended for the item if you want to maintain its condition and use it for long time periods. While this is just an option, you can also go distressed high waist skinny fit jeans pants as well, though the fabric quality will vary by huge extents.
These are some of the best options when it comes to high waist skinny dress pants for women. But the market is not limited to just these six options. You can browse the web to know more of the latest trending styles or how to use the above-mentioned options to come up with the best possible appearance. The best part of these pants is that you will not be required to use a lot of ingredients to look great. These pants can just provide you the elegant look in the simplest possible ways. No matter if you are on for online shopping or planning to hit the stores soon to pick up a few dress pants, some additional research can really work to simplify your tasks.
Choose the best suitable option and gift yourself with the ultimate trend you are comfortable with.