It's almost that time of the year again when people all around the world bundle themselves up in scarves, coats, gloves, sweaters and any other accessory to keep them warm in the cold weather. Girls and women go the extra mile to try and look stylish while also making sure that they are not freezing in the weather. The latest trend to catch up on is long or knee-length dresses to be worn in winters. Following are some of the top picks of winter dresses that are being worn these days by girls all around the world.
Dancing Queen Velvet Dress By Collectif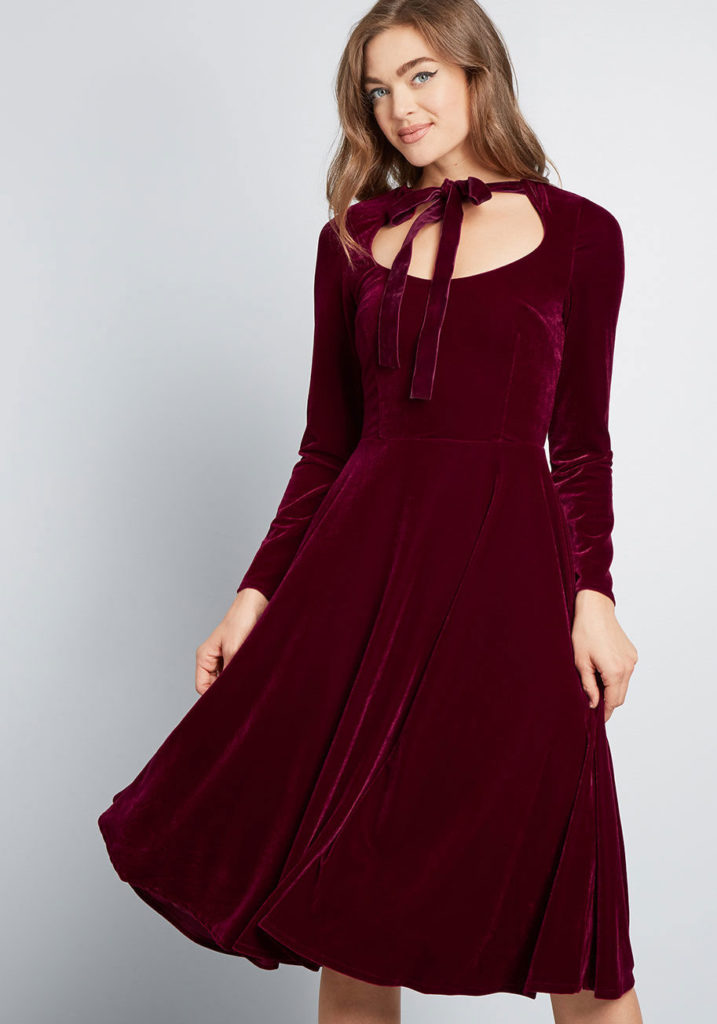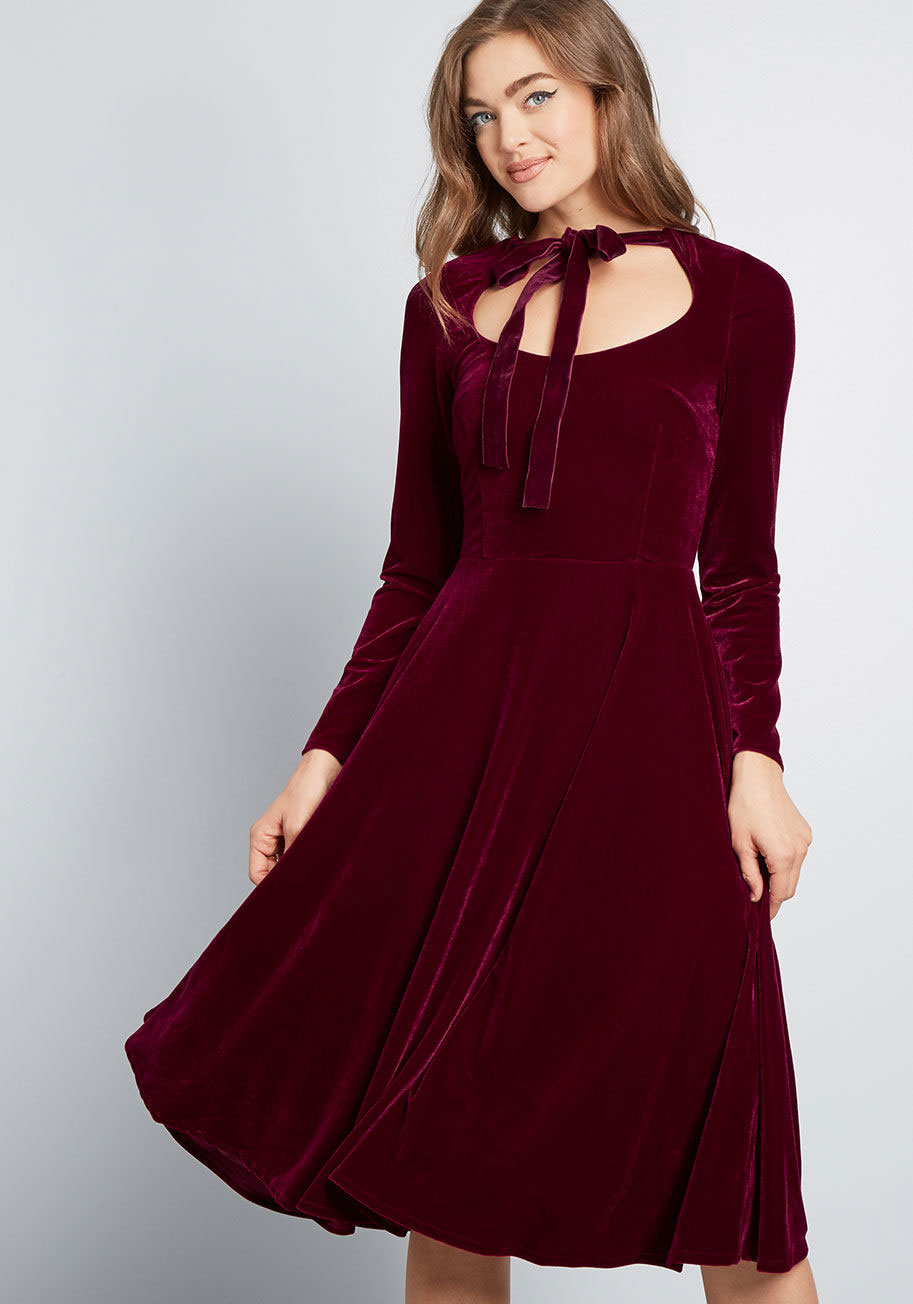 Velvet is the most worn fabric during winters as it has the capability to keep a person warm without the use of any extra clothing on top. This velvet dress is perfect for both daytime and nighttime wearing and can also be worn by college girls during their classes. The design element of this dress is in the tied up neckline which gives a very graceful look.
OLRAIN Plaid Irregular Hem Casual Shirt Dress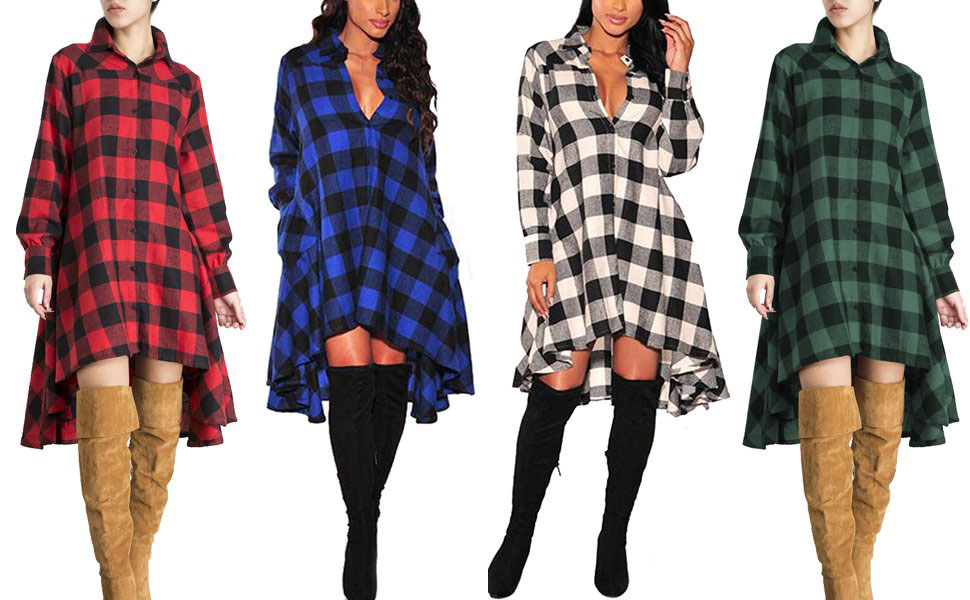 Plaid shirts have always been a must-have in every girl's wardrobe. Recently, brands have turned this into a dress for usage during winter days. The plaid dress can be paired with either leggings or knee-high boots to look more stylish and fashionable. It is made up of polyester and cotton which is the perfect blend for winter clothes. The plaid dress also comes with two side pockets which allow women more space to keep their things.
NINEXIS Flowy Sweater Dress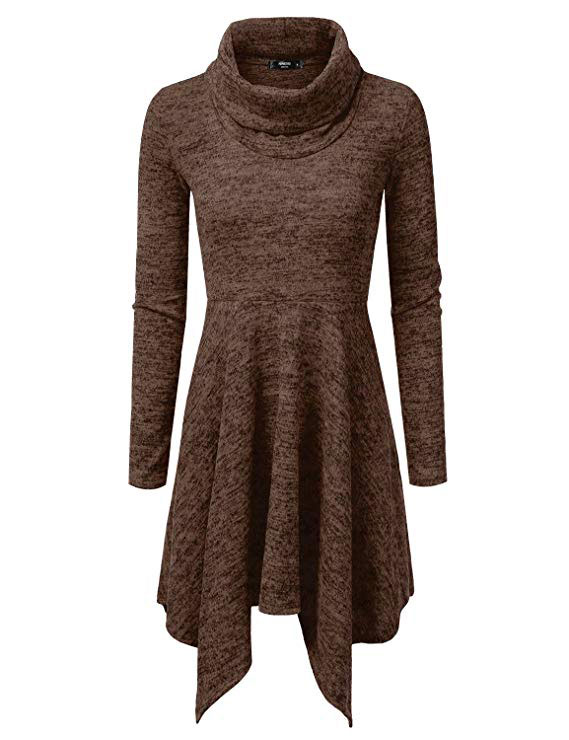 Turtle necks have always been a staple wear during the winter season. The basic turtle neck has now been transformed into this flowy sweater dress that hugs the body and keeps it warm. The majority fabric of the dress is polyester which is majorly used in the making of winter clothes. This flowy dress has an irregular hemline which makes it look more modish. It can be best paired with knee length boots.
ModCloth's Visionary Mock Neck Dress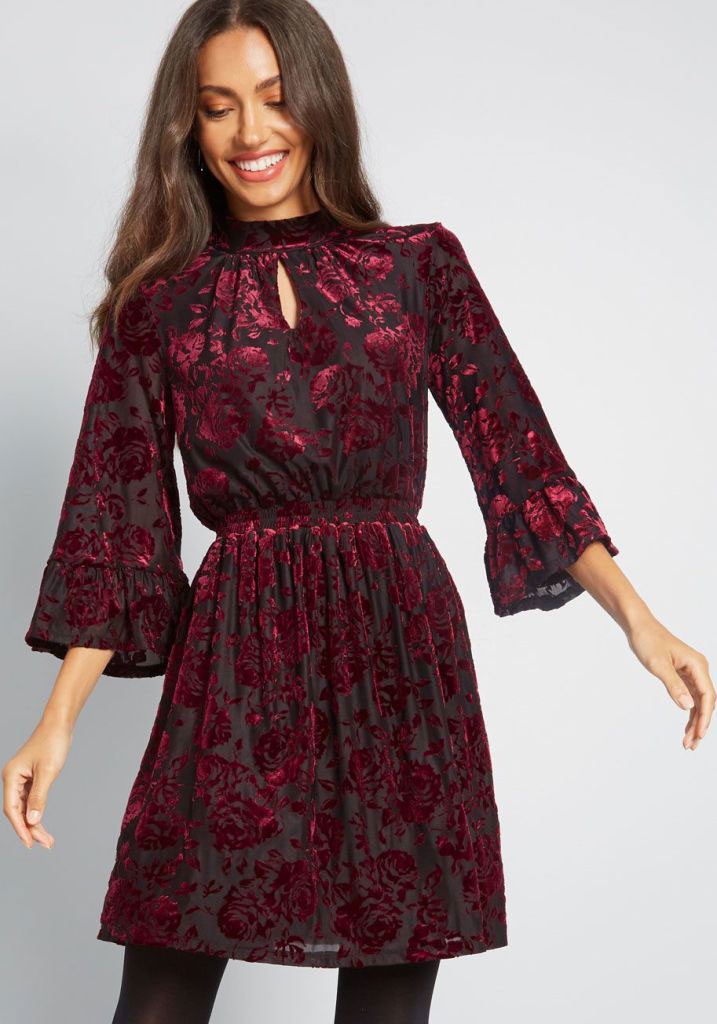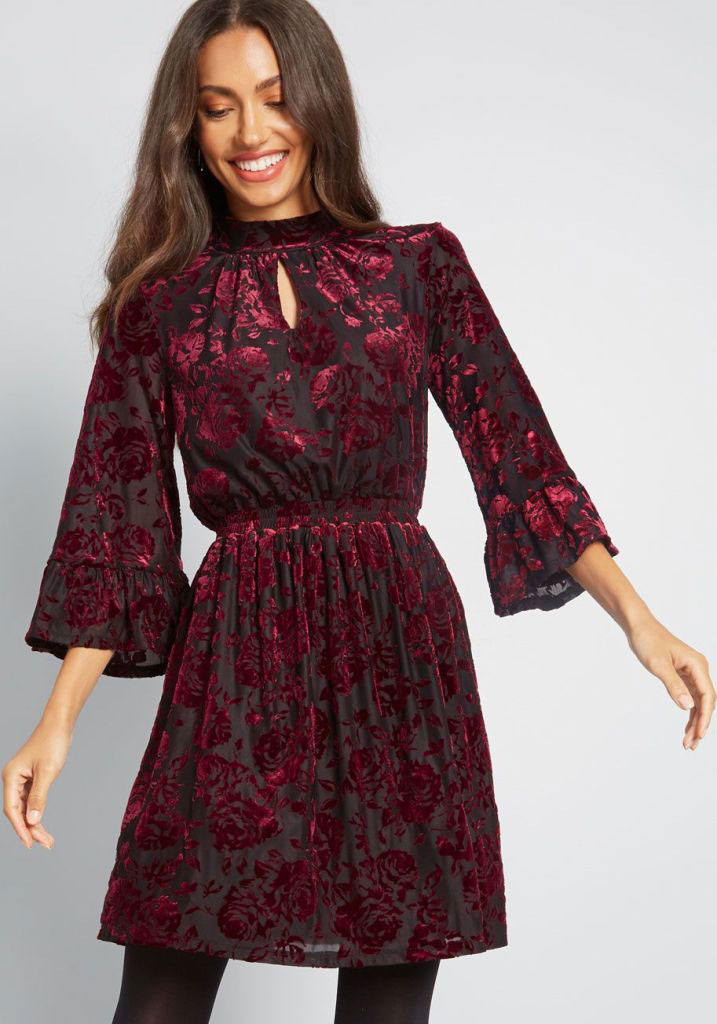 This black dress with pink roses on it is a must in every girl's wardrobe. There are a number of design elements in it that attracts customers towards it. The slit in the high neckline looks chic while the intricate pleats in the waist part give the dress a flowy look. It can be worn either in the daytime or in the nighttime, preferably with stockings.
SHEIN Contrast 2 In 1 Sweatshirt Dress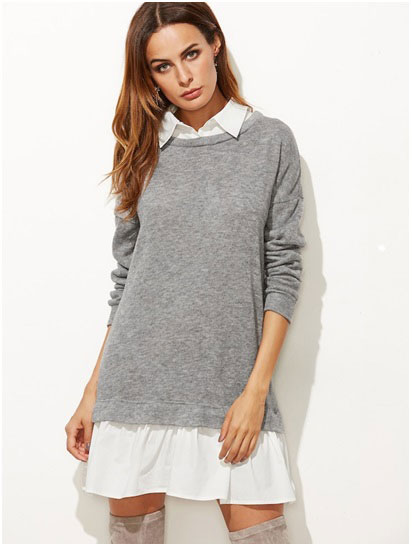 This 2 in 1 sweatshirt dress acts both as a sweatshirt and also as a dress shirt. It is stitched and designed in such a way that the shirt gives a ruffled look at the bottom. It is made up of acrylic and polyester and the stretchy fabric provides comfort to the person wearing it.
Beaded Hooded Dress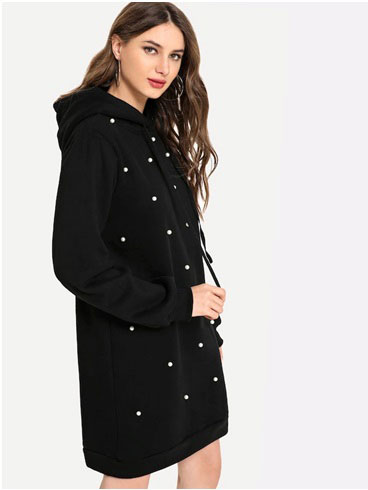 These days brands are using previously invented clothing and then reinventing it with their own uniqueness and designing. Same is the case with this hooded dress. A normal hoodie is used, beads are added to the front of it and the length is increased. This can be paired with shorts, ugg boots, or knee length boots.
Designers and brands are coming up with new and creative ways to add fashion to our daily lives. Clothing like plaid shirts and hoodies which were considered as basics are now transformed completely and given a new look so as to attract the target customers. Such type of clothing is perfect for days when you don't feel like wearing jeans and denim.