Each New Year comes with a new trend for sexy swimwear. Summers are incomplete without beach trips and pool parties with your best pals and family. For that, you need to have a trendy and gorgeous looking swimsuit in your closet. This year it is all about flaunting your curves by sporting different designs and silhouettes. If you are on a hunt for the coolest swimsuit for your vacations or just for chilling by the pool, then you have come to the right place. Here are top 7 trendy swimsuits from Sheqe swimwear collection that you need to get your hands on right now.
Minimalistic Chic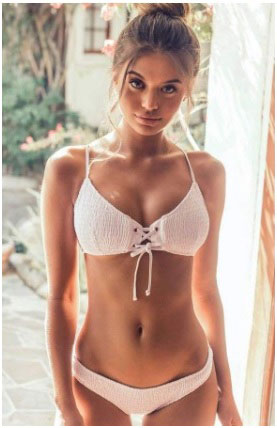 The current era is all about minimalistic fashion trends. Go for neutral hues and simple silhouettes for a basic yet stylish bikini this summer. Who said you cannot look sexy in subtle and muted tones? A gorgeous minimalistic pair of swimwear will make you look classically chic without overdoing it.
Sexy And Edgy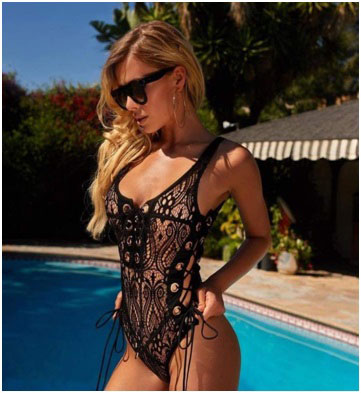 A blend of irresistibly sexy and stylishly edgy is the vibe to go for if you want to make all heads turn this vacation. Add a little bit of drama to your swimwear by incorporating some lace and ribbons which will give it a lingerie-like appearance. A swimsuit like this will definitely earn you tons of compliments every time you sport it.
Vintage Beauty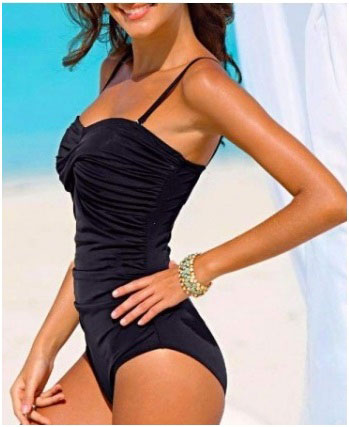 Revive the flawless 50s era with a fitted body suit made up of luxurious fabrics like silk and satin. A vintage bodysuit bikini is perfect for women who love a touch of retro in their clothing and also like a little more coverage than usual. A vintage swimsuit is both sexy and classy at the same time.
High Waisted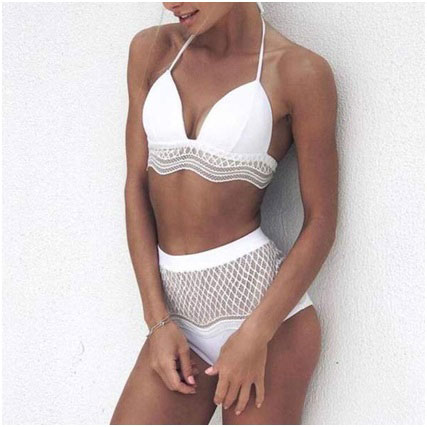 The love for the high waisted bottom is not going away anytime soon. They are trendy, provide more coverage and suits all body shapes and sizes. A high waisted bottom looks perfect for a trendy crop top. So, slip on a high waisted bikini on and look fashionably up to date in an instant.
Wild Florals
Say goodbye to delicate and feminine floral prints and make way for these fierce and bold wildflowers. These flowers give off a perfect summery vibe while still keeps you looking edgy. They come in a myriad of attractive colors to match everyone's preference. Update your swimwear collection with wild florals this summer and make all the jaws drop in awe.
Contemporary Cutouts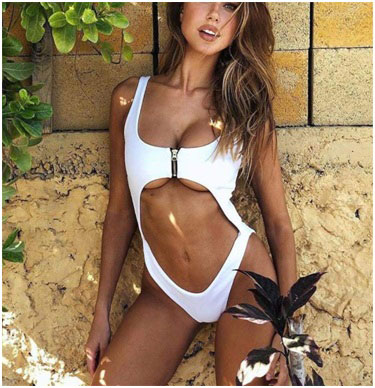 Whether we talk about dresses tops or swimwear, designers and fashionistas are going gaga over the contemporary cutouts in their clothing. This style adds a modern touch to your overall appearance and makes your look a lot more stylish and intimidating. Flaunts some contemporary cuts and silhouettes and make a statement.
Sporty Neons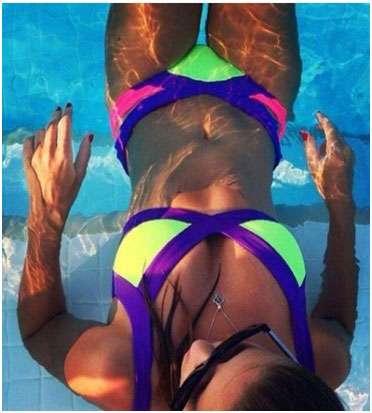 If your personal style leans a bit more towards sporty and lively, then a neon-colored swimwear with athletic silhouettes is exactly what you need to have in your closet. Unleash your inner sunshine with fun, neon colored swimwear that will make you shine brightly. The best part? Neons go perfectly well with all skin tones.
With these glamorous and sultry swimsuits, you can show the perfect amount of skin to soak in the sunny goodness and look fashionable at the same time. Get a couple of heads turning and enjoy your trip to the beach or a fancy poolside party. These unique swimsuit ideas can now make your summer easier to enjoy with all the trendy looks. Don't forget to try them all before you choose the one suiting your body shape best.