As the season of fall ends and winter arrives, having an idea of the fall/winter collection of bridal dresses is a must. It's not an easy job to pick the right kind of fairy-tale gown that will fit perfectly. It takes months to walk into different stores with appointments, which can be a super tiring and hectic process. If you haven't got much time to pick out a dress for your big day, you have to discover six types of wedding gowns that you can choose online and receive within days.
Backless Lace Dress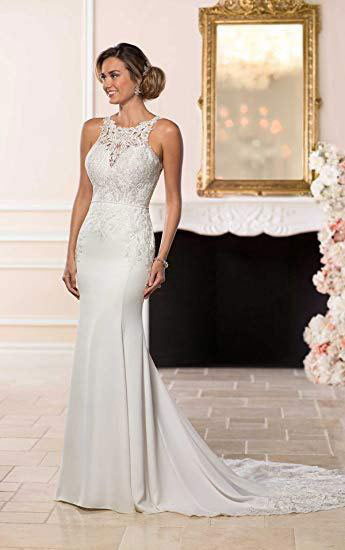 Backless wedding gowns can be found in almost any bridal boutiques as well as on online shops, like Amazon. This amazing bridal gown is made out of satin cloth with lace fabric on top, built-in bra cups and a reasonable price.
Mermaid Lace Bridal Dress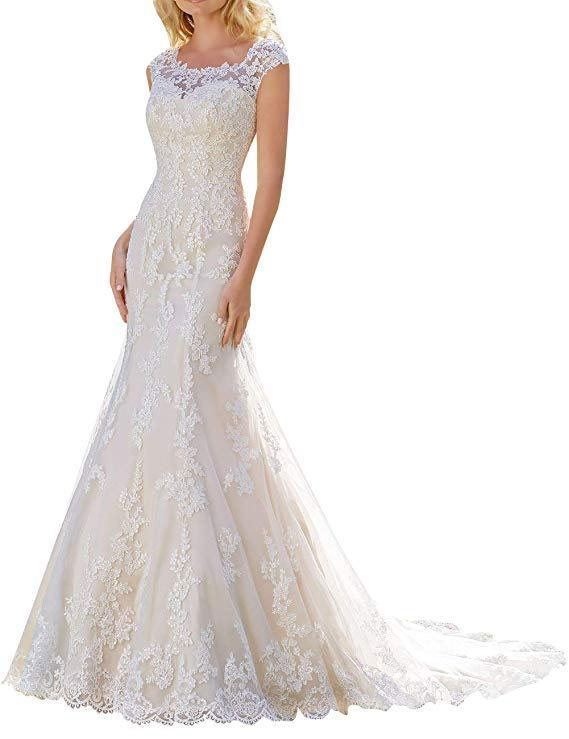 Mermaid style bridal gowns are a high demand of brides-to-be due to its elegant flowing trail and skin-tight fitting. The dress can be ordered according to given body measurements. It has a net cap sleeves, a scoop neckline and buttons at the back.
Bridal Dress With A Long Trail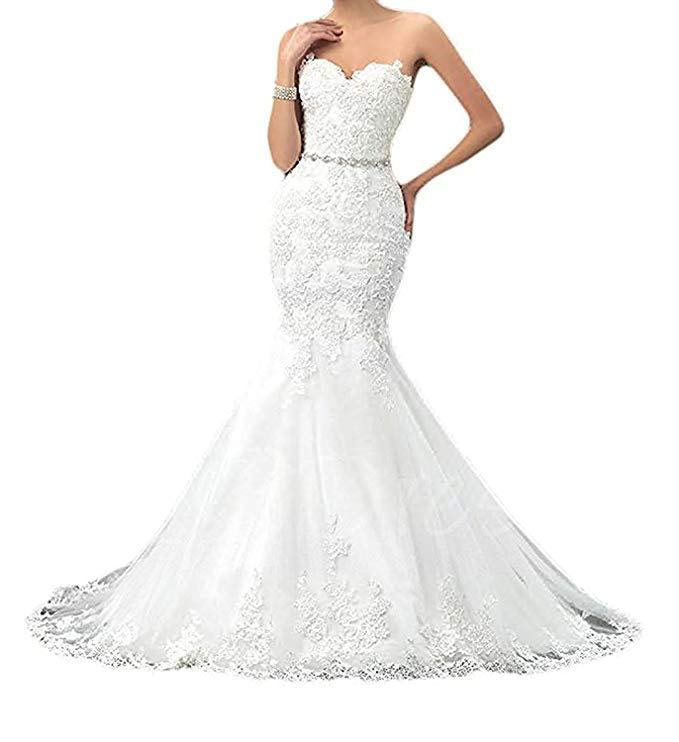 Some women love wearing a wedding gown that has a very long trail making them feel like a princess. This dress has an elegant belt in the middle with the embroidered body and an off-shoulder design.
Off-Shoulder Lace Wedding Gown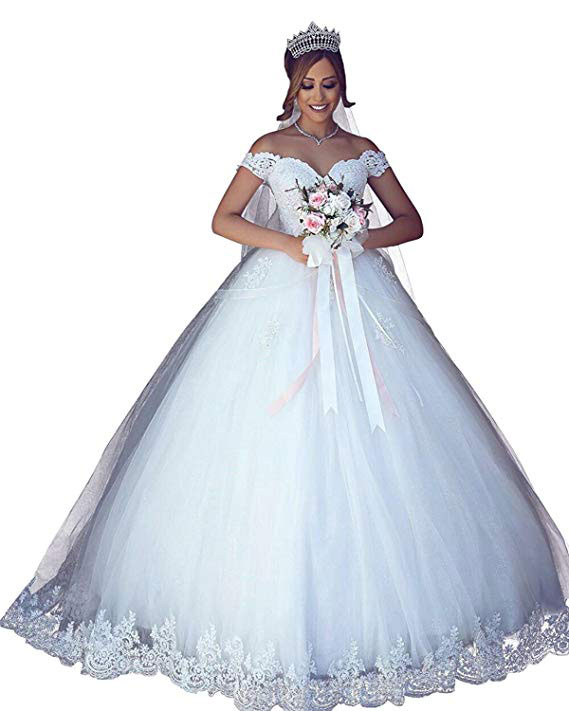 Off-shoulder gowns are perfect for women who have a wide collar bone structure. This dress creates an equally proportionate hour-glass physique making one look like a model from a magazine. The gown has pure white embroidery with sequins all over the dress and an upper body made of pure lace fabric with full length net reaching the ground.
White Beads Bridal Dress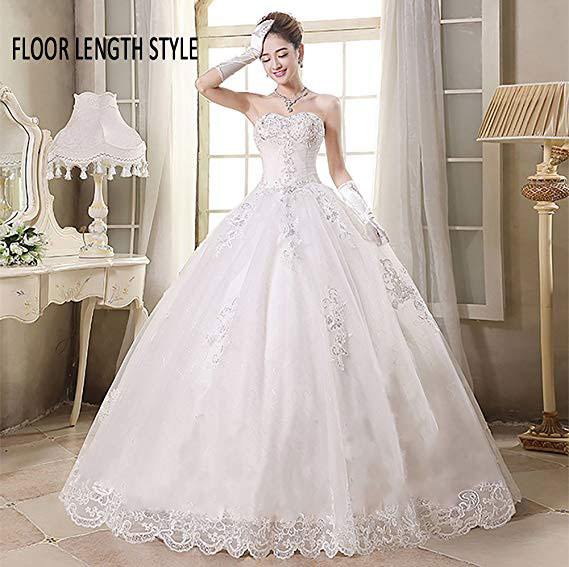 Bead embroidery is also one of the trends of bridal gowns this season. This strapless dress has a beautiful round trail at the back with adjustable straps for body fitting. The dress can be ordered according to the given measurements. Special request can also be made if one has to wear it with heels or without heels.
Net Body Mermaid Style Gown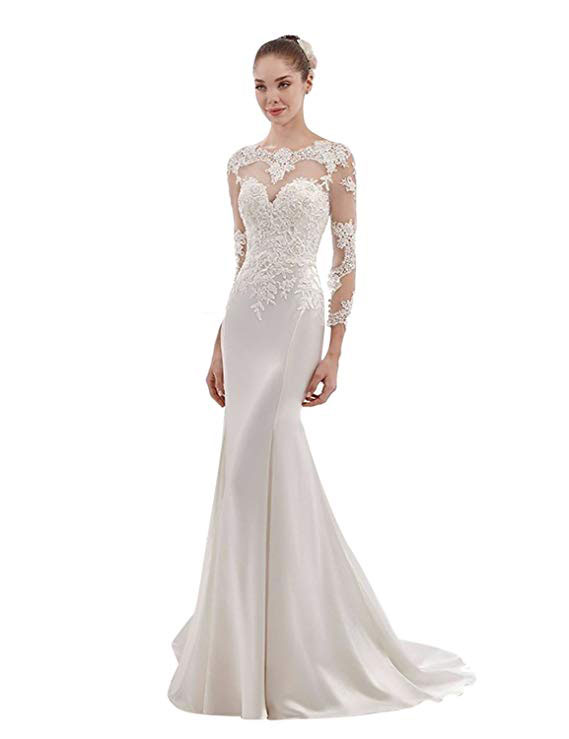 This dress reminds us of Princess Kate Middleton's royal wedding. The sleeves, neckline and the back are entirely made of net fabric. It also has white embroidery and buttons at the back which beautifully finishes off the look of the dress. It also has a built-in bra which is a plus point for all ladies out there.
There are many more styles that have been brought back. These dresses are what one should seriously consider buying for their wedding. One does not need to book appointments in bridal boutiques and drive long distances to decide the right one. Instead, one can just open their laptop, search for dresses online and order it all the way to their doorstep.