Halloween is the best time of year where we choose the best-seller costumes and look fancy, frightening, and cute or whatever theme you want to follow. Choosing the best Halloween costume is the toughest job. We have listed down the 6 unique Halloween costumes for adults this year.
Skeleton Costume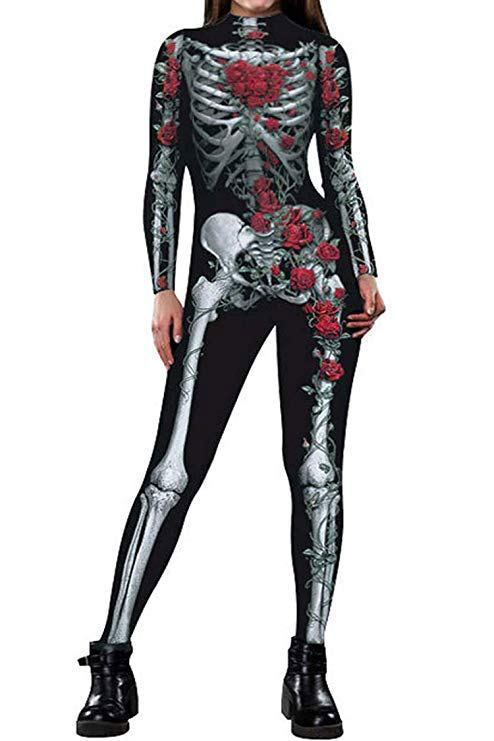 This skeleton costume is perfect for Halloween parties with horrifying theme. This cosplay costume comes with 3D printed long sleeves and is available in the form of jumpsuit, catsuit or bodysuit. It also has white skeleton printed with a black background. The costume features skinny and tight long sleeves, high neck, and zipper closure present on the back. It is available with various forms of skeletal prints. Printed bones are either present on the arms, legs or front. It is a creepy outfit which you can easily wear to the ghoul or dead themed Halloween party and be confident to scare your friends and neighbors.
---
Rubie's Queen Amidala Costume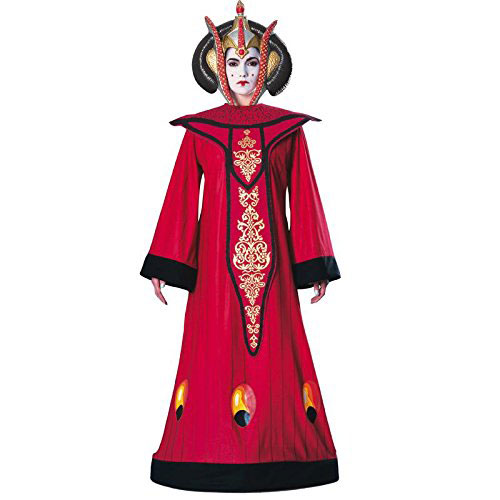 The Amidala gown costume is made from a good quality fabric. This red dress has cuff bands with black hem. It has an oval printed design over the skirt. The hem is flared with wide sleeves and Velcro fastener present behind the neck. The Amidala costume has a foamed chest piece that has printed pattern.
---
Egyptian Goddess Costume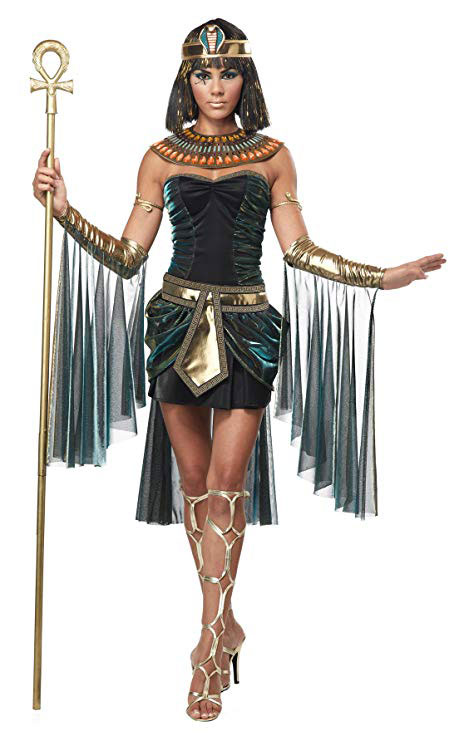 It is a seductive, sexy dress with a sensual feeling. The Egyptian goddess is a perfect dress that radiates beauty and charm at the same time. The costume comes with a beautiful dress, gem engraved collar, belt, gloves and headpiece. The gloves cover the arms completely. Many people purchase wig and sandal heels with the costume which are not included in the package.
---
Hooded Cloak Costume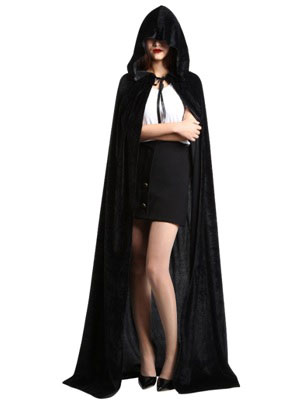 This unique unisex cloak knight, made from velvet, is thicker when compared to others. It is a very soft material with great comfort. You can choose from 4 different size options which includes S, M, L, and XL according to your weight and height. It is ideal for vampire, witch or gothic theme. You can choose this cloak for Masquerade balls, Halloween party, Role Play or Cosplay party.
---
Star Wars Princess Leia Costume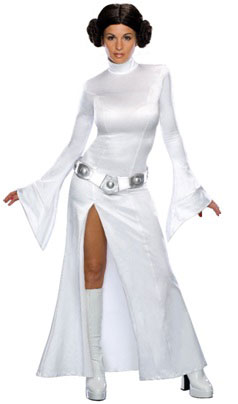 This Rubie's costume is available in all sizes and style. It is a perfect costume for a Halloween party with friends and family. Rubie's company is licensed with Lucas films and Disney. The Star Wars costume is available in white color with a wig, belt, and a dress. The material of the dress is easy to wear. It is a perfect costume for cosplay, Halloween and different other occasions. White boots are not included with this costume.
---
Mrs. Incredible Costume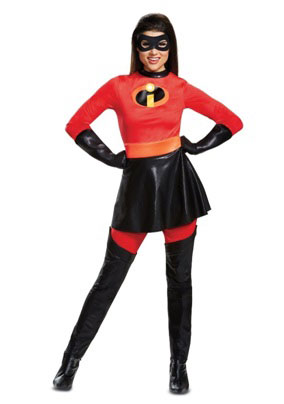 It is a flexible costume which features the black and red stretch jumpsuit having a printed logo of "I" over the chest. The costume includes face mask, glove, and boot covers. Shoes are not included. The superhero costume is available in all sizes with heroic look and a comfortable fit. It is a bonifide winner costume for this Halloween season. It is a super rare costume which strikes fear among your friends and neighbors.
Choose the best Halloween costume from the unique and best seller costumes mentioned above and scare the hell out among your friends and neighbors.