A pair of jeans is one of the most comfortable wears common to both the sexes. We all love the color, texture and the feel that jeans provide us with. Both males and females enjoy this wear. But there is another option for the women to enjoy the fun of jeans, in a more cheeky way. Jean skirts have come up in the market to provide the ladies of today's generation with far more liberty. Jean skirts are a unique option that has gained a lot of popularity in a very short time and it has turned into a trend of its own. This is especially because of the freedom that it provides to the wearer. You can now enjoy the traditional feel of the cloth, without being trapped in the traditional style of the dress. Designers are running their wild imagination to use the jean fabric to come up with a new and trendy style.
It is possible to use the multiple types of jeans-style into making multiple types of jean skirts as well. What was supposed to serve a single purpose can now be used in multiple ways. With the perfect jean skirt, you are sure to bag in a lot of compliments from your friends, colleagues, and family. You can try out these jean skirts with any complementary dress you like. There are a wide variety of options that are currently available in the market. We have come up with a list of top 5 options of jean skirts. Read on to know more about them.
Knee length chambray flared jean skirt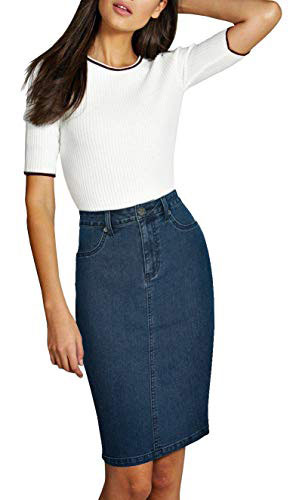 As the name suggests, it extends up to the knee length. Though chambray is known to be around for quite some time, the jean skirt in this style is something new and must wear it frequently before getting comfortable with it if this is your first time. You can either choose an option with a dark color or a knee-length jean skirt coming in monochrome appearance or dual color combination. You can just opt in a racerback tank top, put on some sneakers or a pair of converse shoes or choose any other top you may like.
Long jean skirt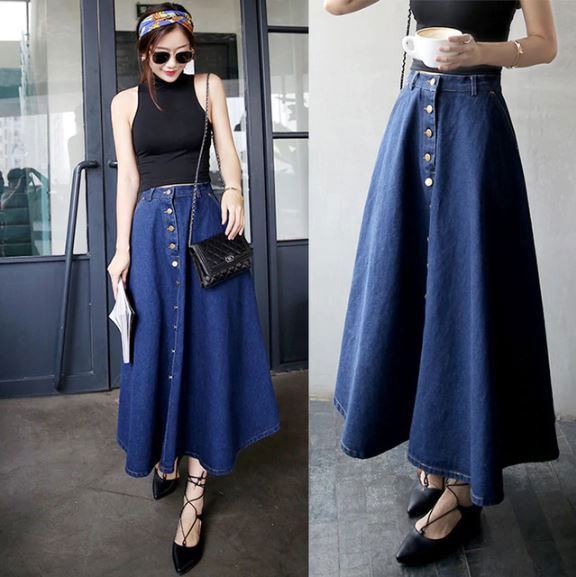 It is not always necessary to follow the market trends if you can come up your own fashion statement. The long jean skirt is one of the most ideal statements to come up with a fashionable chic look. It can go well with a bright colored sweater or an off-shoulder pump. Coupled with a pair of sunglasses, a high bun, and a cute tote bag, you can enjoy the ultimate chic look with this dress. You can choose any color or jean texture you like. You may choose a monochrome option or go for a skirt with two colors.
V-cut jean skirt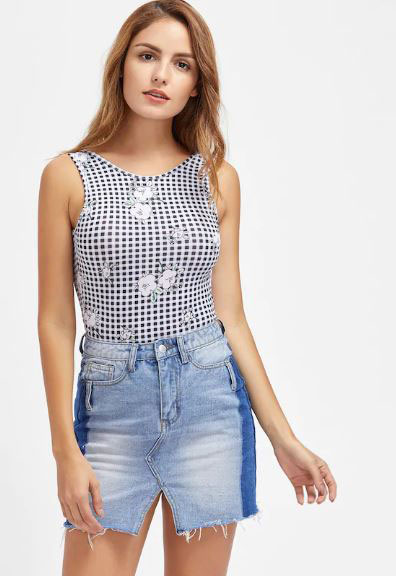 It is an ideal option to get a chic look in any season. A V-cut short skirt can help you gain all the attention you deserve. Depending on your choice, you can go for a faded denim option – a bright single colored jean skirt or bi-colored option with a combination of dark color. You can use it with tank tops or a v-neck t-shirt. You must choose an option you are comfortable in if you want to enjoy the ultimate confidence in the jean skirt you are planning to purchase.
Button down the jean skirt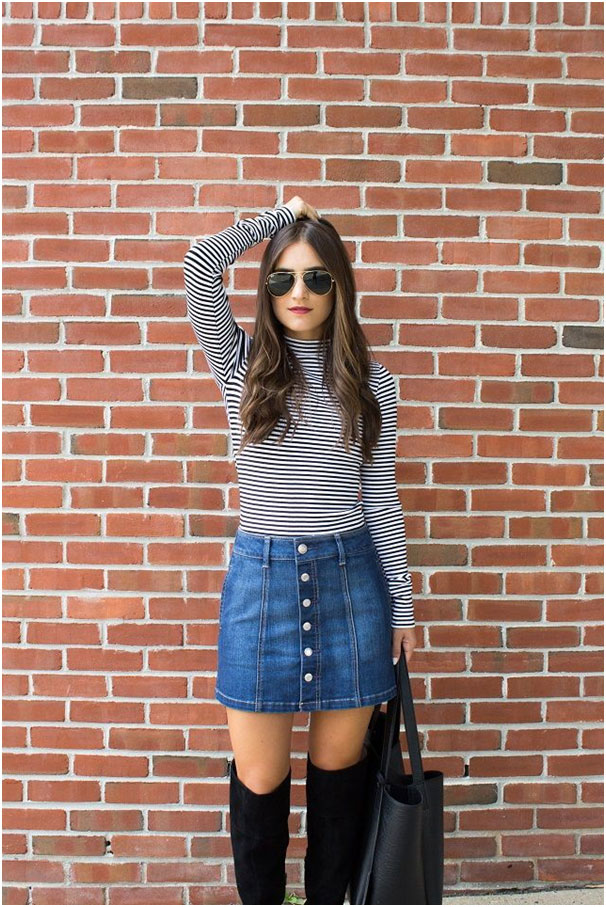 The button down pattern has quickly become popular among the majority of global fashion freaks. This is especially because of three purposes, the freedom of a skirt, and the comfort of jeans and lovely detailing of the buttons. You can just get into a plain t-shirt. It even looks great with a linen shirt and can offer you a classy casual look. You can use any top you like and tuck it in to come with an ultimate chic look.
Distressed jean skirt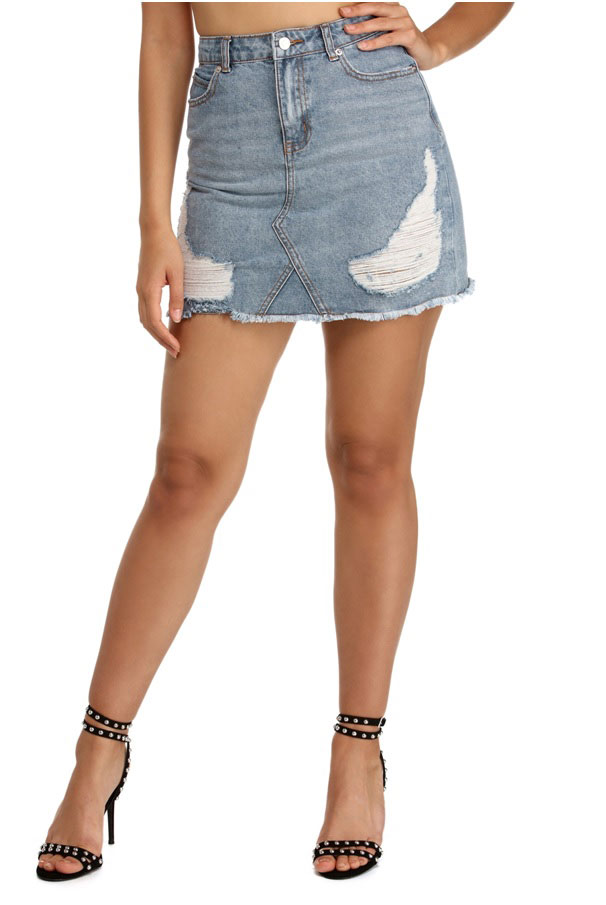 It is an ideal option for anyone who has a soft corner for distressed jeans. If you love the texture of distressed jeans pants, then why not use it in skirts as well? It can just work to add on to your style statement. You may choose for a classy, casual or sports look to come up with a distressed jean skirt in any of your favorite color.
These are the top options to look into if you are planning to buy a new jean skirt. No matter whatever style you may like, the range of jean skirts available in the market can really confuse you in choosing the best option. You are sure to fall into a dilemma and if you are a shopaholic, chances are you will be purchasing all the options, either all at once or one by one. And that is not that bad an option either. You can gradually keep increasing your collection even further. Get ready to set the trend among your friends and choose on your favorite style of jean skirt options today.