Are you confused about which dress to choose for your baby girl for her big days? Here is a list of 10 best dresses for your baby angel.
Embellished Maxi Dress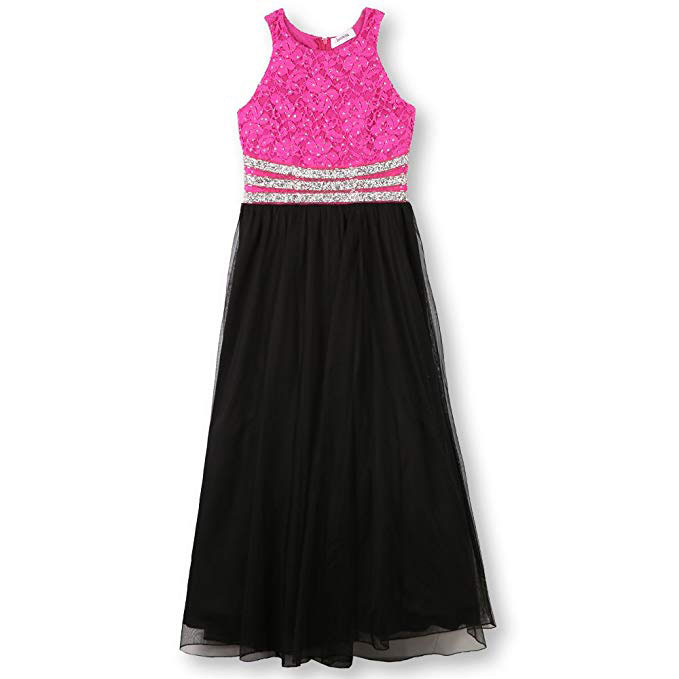 If you want your little princess to look the best in a party, you must go for an Embellished Maxi dress. It will fetch in a lot of compliments and make your baby look like a little candle. It is ideal for big parties. This dress looks gorgeous. It is made up of polyester, the material which adds to the fashion appeal of this dress. It provides a sheer and shiny look with a lot of comforts. The dress is easy to handle. It is made in embellished pattern with a maxi length and is sleeveless with a zip.
Floral Print Fit and Flare Dress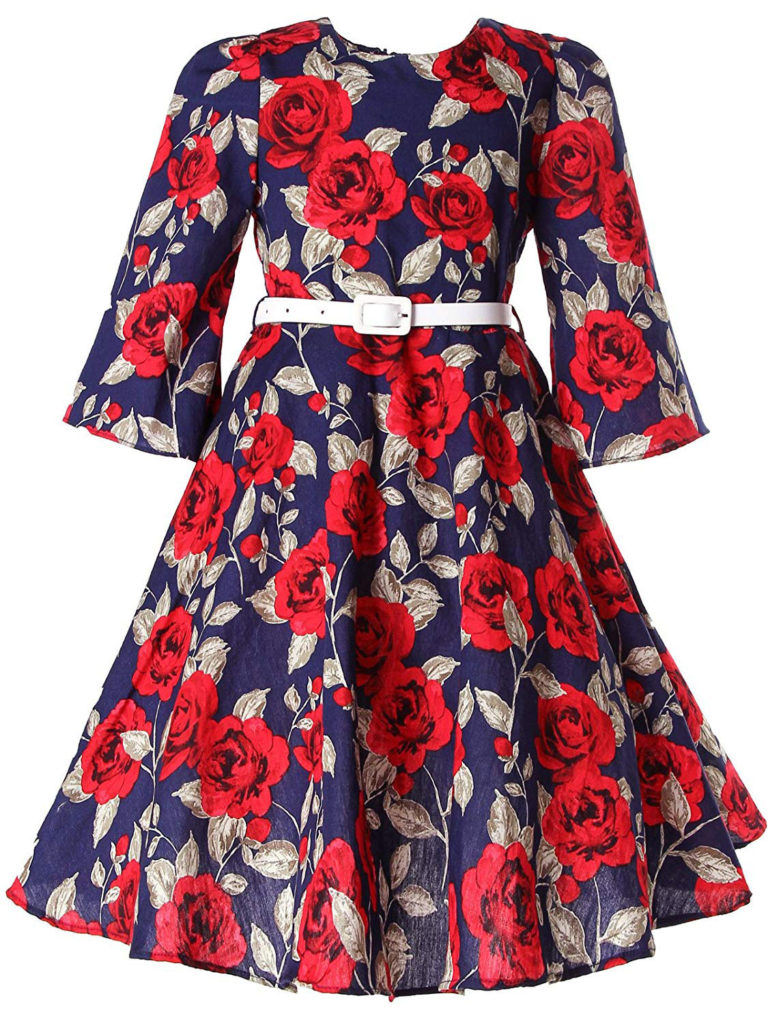 This dress is ideal for any casual party. It comes in various color combinations. But the white and blue combination is one of the best combinations for this type of dress. The dress is woven with net layers and several floral appliqués. It has a round neck with attached lining and is sleeveless. It comes with a cute brief for your baby. This dress is just ideal for your little princess and it will make her look cuter. It is made up of cotton in medium length.
Patterned Net A-Line Dress
This dress comes with different patterns. It is an A-line shaped dress woven with floral appliqués. It is made up of polyester with the embellished pattern. This dress comes with a cute brief. It is ideal for casual party wears. It will always give your little princess an adorable and cute look.
Ball Gown Party Dress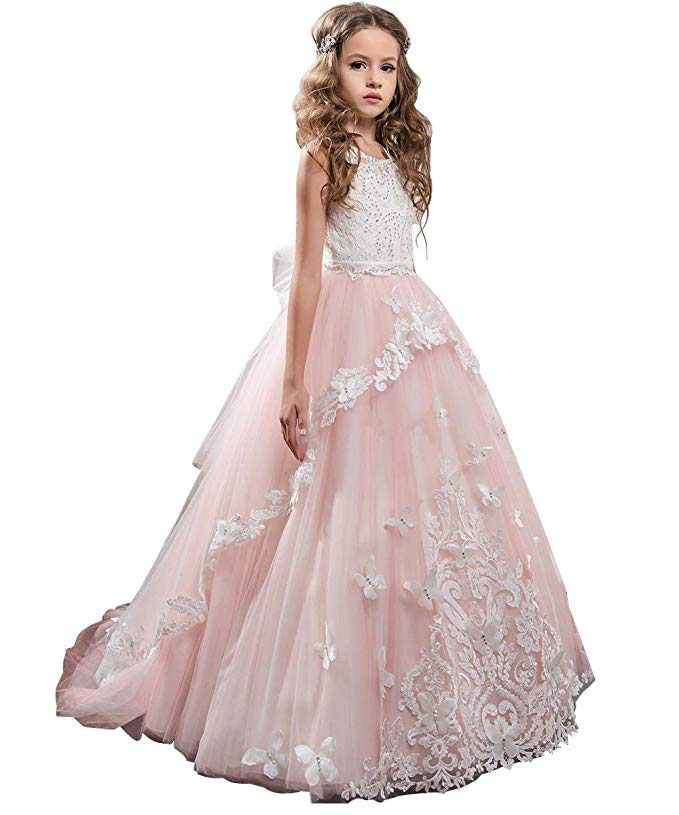 This dress is made up of cotton and polyester. It is ideal for all the seasons – spring, summer, autumn or winter. The dress looks like a ruffle prom dress and comes with V neck, with knee length cut. The dress is gorgeous and comes with various patterns, colors, and designs. It is perfect for a birthday party, prom, Christmas and wedding occasions.
Mermaid Dress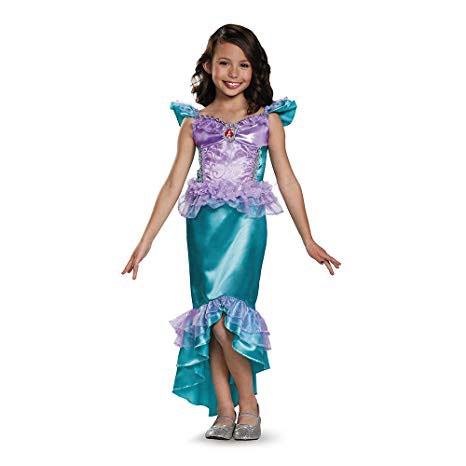 This dress is made up of 100% polyester fabric with a high-resolution print. The fabric is very comfortable. It is ideal for spring and summer and will give your princess with a cute and preppy look. It is very colorful and in an ideal choice, especially for summer camps and picnics.
Pleated Casual Swing Long Maxi Dress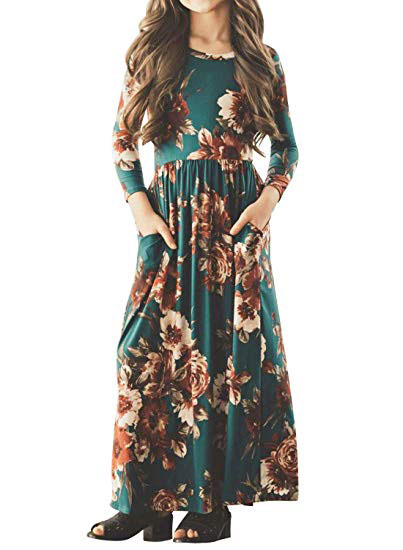 It is made up of polyester and spandex. The dress itself is very beautiful and gives your sweetie an elegant look. It comes with pockets, long hemline and is cut to a full floor length. Your baby is going to look like a cute princess in this dress. This dress is perfect for holidays, trips and parties.
Sequin Mesh Party Dress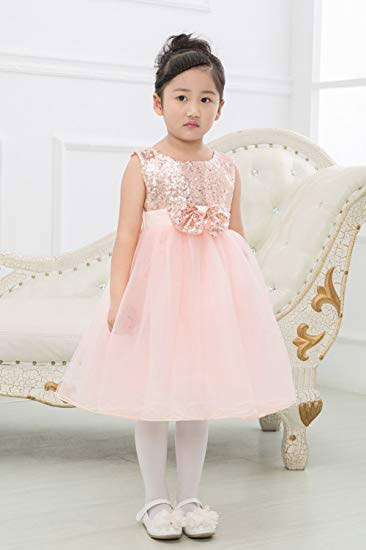 It comes in different color and designs. It gives a cute as well as gorgeous look to your child and is ideal for all kinds of parties. Your little princesses will look like a real princess in this dress. It is made of net layers of several colors and all the nets are woven together side by side, which gives a rainbow effect. It is a mid length dress and is available with and without sleeves.
Button pocket plaid casual summer dress
It is a high-quality dress and will not be warm to your baby's skin, making it ideal for the season. It comes with plaids, buttons, and pockets. This dress will make your baby look cute and very cool. It is ideal for summer parties, beach parties, and casual occasions. It comes with varieties of color, designs, and patterns.
Ballet skirted princess dress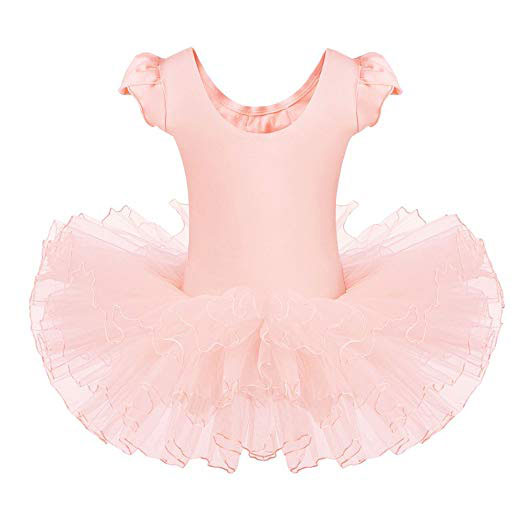 It is soft, comfortable and stretchy, and made up of 3 layers of full skirt ballet leotard with briefs under the tulle. It's ideal for birthday parties, performance shows, and costume shows. It comes in different shades of pink. Your baby girl is going to look too cute and beautiful in this dress.
Pageant Embroidery Wedding Dress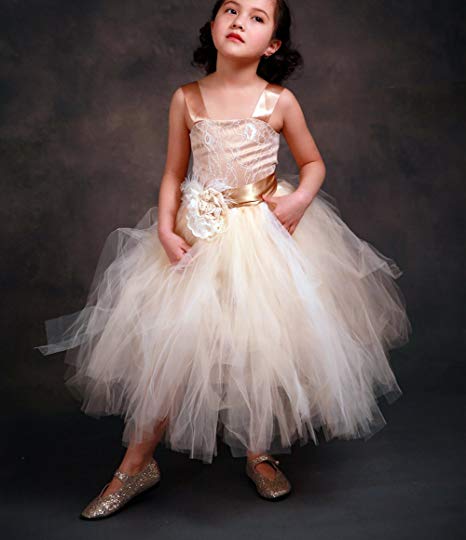 It is made up cotton and polyester. It has a round neckline with floral lace at the top and embroidered flower on the yarn and comes with a sash tie of soft polyester with a bow knot on the waist. This gives a sleek look. This dress is ideal for weddings, birthdays, dance, and Christmas occasions. The beautiful design of this dress makes your child look like a fairy princess. This dress comes with various color combinations and designs. Each and every design is beautiful and elegant. So, grab this dress amazing dress for your sweetheart.
Other than these dresses, sequin mesh flower ball gown party dress is also one of the dresses which will definitely give your girl the best look. It comes with different colors shades including black, green, and purple, pink and off-white. The satin Glitter and tulle mesh give this dress a complete princess look. So, what are you waiting for? Choose wisely and grab any of these for your little princess.