Fashion trends keep changing every other day. These trends are quickly adopted by teenage or young adult girls that are mostly in high school and college. Wearing clothes according to your fashion styles is the best way to portray your personality without saying a word. But the problem arises when you stand in front of your closet every single morning with the all-time famous question in your head, which is "what to wear today?" Do not worry, we all have been there. To tackle this issue, we are here with the top ten chic outfits for college that you will surely love.
White Top With Denim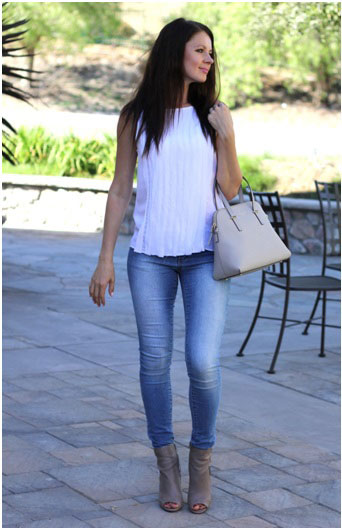 A white shirt paired with denim pants or jacket is the perfect outfit for a day at college. It is light, fresh and practical that will keep you looking casually stylish throughout the day. Pair it with your trusty sneakers and head out the door.
A Henley Shirt Will Have Your Back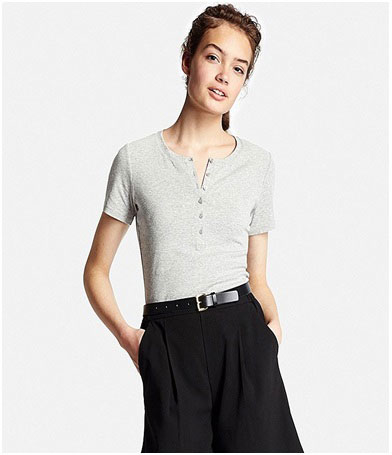 A Henley shirt is a trendy girl's best friend. You can pair it with jeans, sweatpants, shorts, or even a skirt. It is the perfect combination of preppy chic and classy that can make you look polished without overdoing it. With a Henley shirt, you can create multiple outfits with almost no effort.
Go For Tunic Tops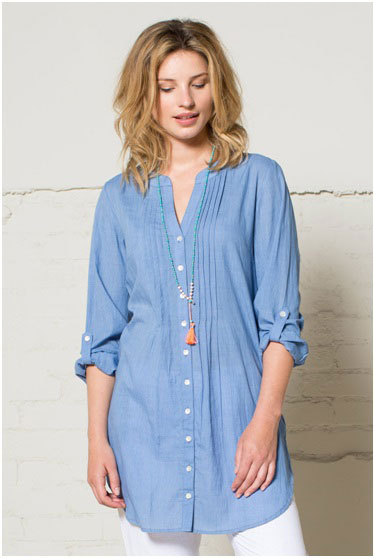 Tunic tops are all the rage these days. Get loose and bohemian tunics in different colors and prints that you can pair with jeans or leggings every day. Trust me, tunic tops will easily get you through the outfit picking session each morning.
A Pop Of Color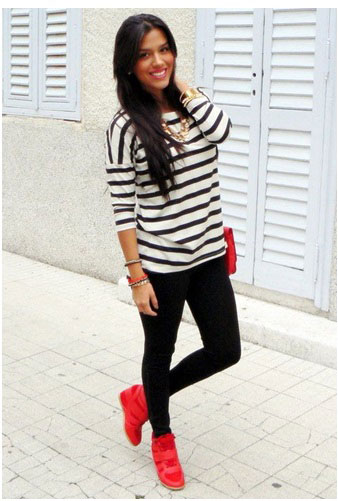 Going for such articles of clothing that will add an eye-catching splash of color to your outfit will give you a trendy, attractive, and chic appearance. For example, combine a brightly colored pair of shoes with a plain pair of black jeans and a black shirt; that will give your outfit the pop of color that you are aiming for.
Make A Statement With Sweaters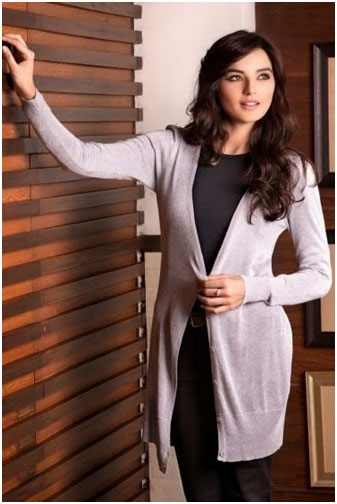 A matching or contrasting sweater can be used as the perfect accent or upgrade to any simple outfit. Paired with jeans, leggings, or a skirt, worn over a blouse or directly, according to the weather, a sweater can provide you with an effortless, cute, and chic outfit
Add Neutrals To Your Outfit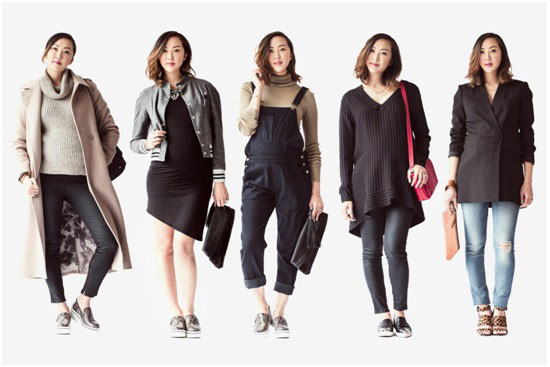 To achieve a sophisticated, classy, yet stylish outfit, try choosing neutral colors to infuse into your clothes. Step up the neutral game a bit and try combining the warm and cool shades of neutral color for an exciting outfit. For example, a warm neutral top like beige matched with a cool neutral skirt like white to create a beautifully soft outfit.
Trendy Stripes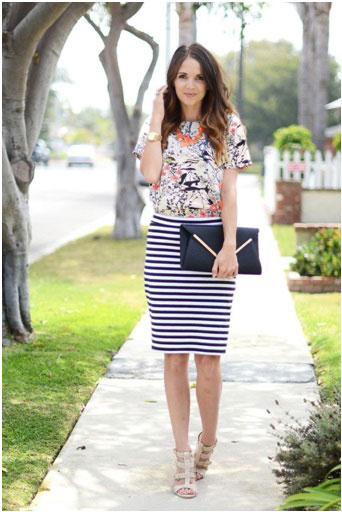 Stripes will never fail you in creating a hip and carefree look. Stripes can be induced in just about everything, whether it is a pair of tight, a sweater, or a blouse. Pair a striped skirt with a simple blouse, or a striped t-shirt with plain to create a casual and cute look for college.
All Black and Chic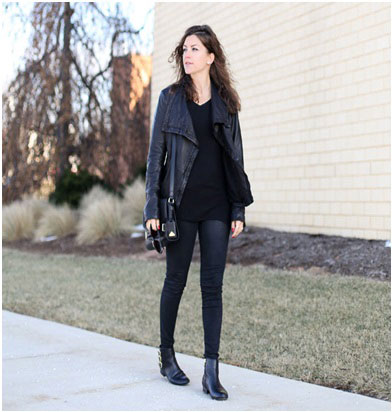 As we all know, black is a color for any occasion. What is even better than black is all black. The classic black top, black bottoms, and black shoes will create a smart, cool and casual for wearing to college.
Velvet And Leather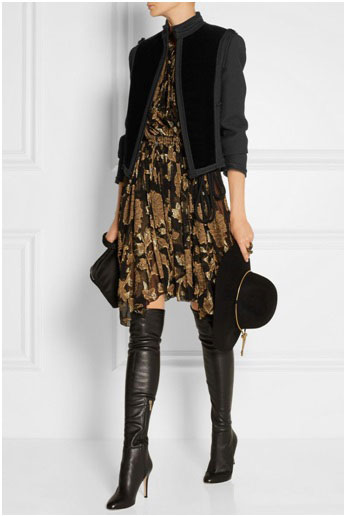 Then it comes to fabrics, velvet and leather are known as the most luxurious looking fabrics besides silk. Incorporate a little bit of velvet and leather in your outfit to amp up your look. Whether it is a velvet blazer or leather boots, it will make you look unbelievably stylish in an instant.
A Classic Jumpsuit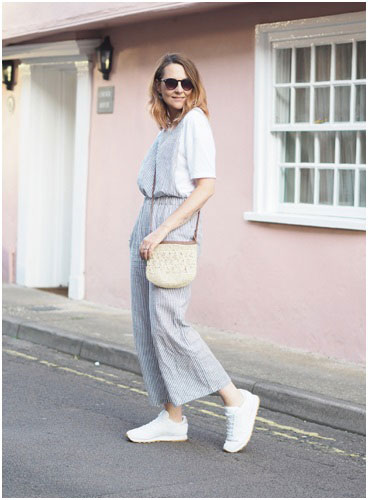 A jumpsuit never goes out of style. It is appropriate for schools, colleges, and even work because of its trendy and classy appearance. A flare legged jumpsuit is an absolute must-have in a college student's wardrobe.
Incorporate these inspiring ideas into your wardrobe and we bet you will look absolutely gorgeous and polished every day at college. Accessorize your outfit well with a nice trendy handbag, a few pieces of matching jewelry, and stylish shoes and you are good to fashionably take on another day of college.