Prom nights are one of the most important events that occur in a girl's life as she gets to dress up like a doll and have the best time of her life with her friends. The way you dress up from head-to-heels has to be all bling-bling and eye-catching. To have an idea of what kinds of dresses are out there to wear for the big night, read ahead to find six kinds prom dresses that are in trends that also fit well on slender bodies.
Beaded crystal prom dress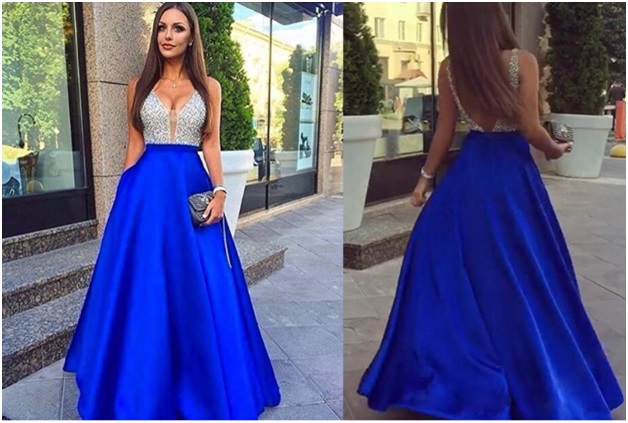 Crystal beaded gowns are just the right ones to wear at events like prom nights. They are super attractive due to the beaming display with a bright colored body of the gown. The bottom cloth is made of satin and can be ordered as per given measurements which is also available in more colors. Since the upper body already has crystal beads, one would not need much jewelry.
Short front long back dress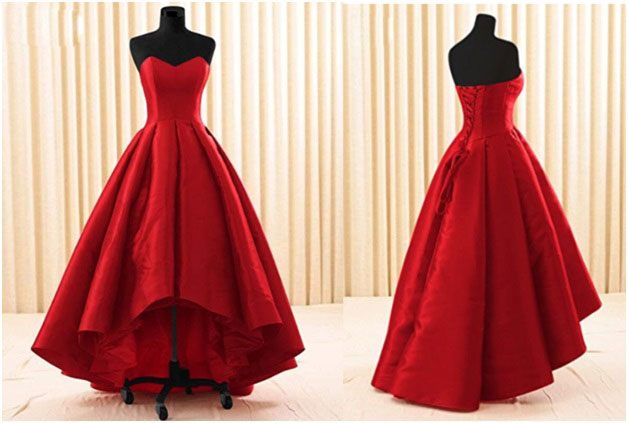 Many celebrities like Gigi Hadid and Kendall Jenner have been seen wearing A-line dresses on red carpets. This dress has a short front and long back which creates a very fashionable look when worn with high heels. Since it's a simple dress, one can add-in some nice jewelry. This dress is available in many colors and is made of satin cloth.
V-neck A Line dress with pockets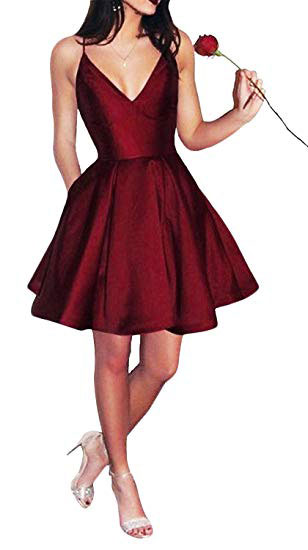 V-line dresses are the most common types of dresses that are worn for a prom night event. It makes one look fierce and is perfect for getting all eyes set on you at the dance floor. The dress length is short with thin straps and a deep v-neckline which is perfect if one would like to wear a nice long necklace.
Beaded tulle short prom gown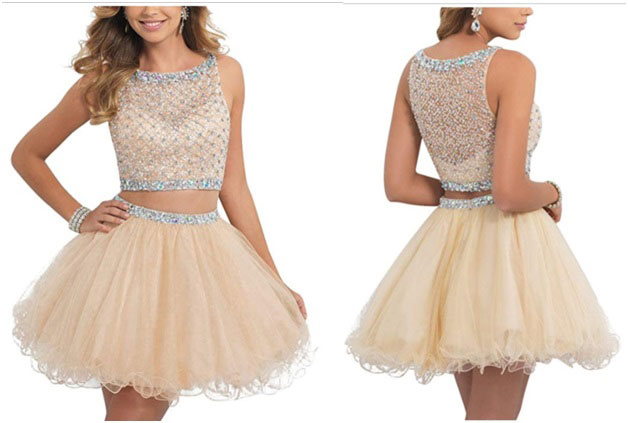 Short tulle dresses are also mostly worn on prom night as they give just the right glamorous look to a girl. The upper body is made of crystal beads on a sleeveless crop top. The skirt is made of net and satin fabric. This dress is available in many colors to choose from and can be stitched according to the provided measurements.
Long chiffon formal gown for prom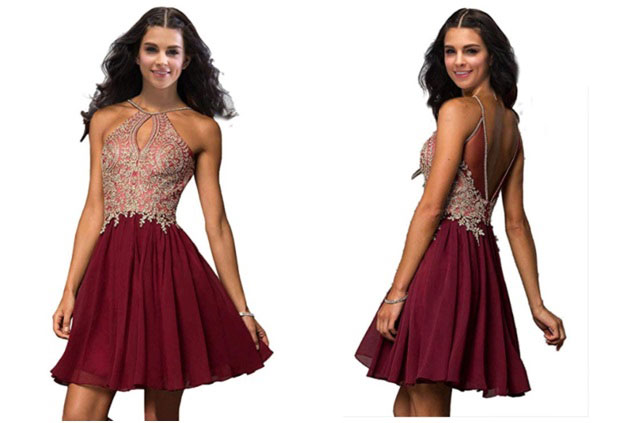 Chiffon dresses with beaded embroidery are perfect for achieving g fashionable and comfortable look. The cloth itself makes one feel super relaxed due to its soft texture and does cause irritation due to the heavy embroidery on the dress. The one in the picture has a zipper closure and a variety of colors to choose from.
3D flower medium length dress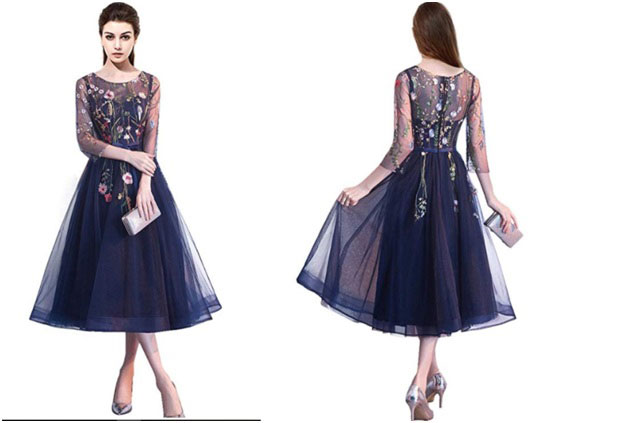 Floral dresses are a very popular choice amongst girls for such events. The reason is because it makes one look lively and super-attractive due to the unique designs made on the dress. This dress is a combination of floral and tulle dress which is made of satin fabric that also has a zipper closure, open back and built-in bra cups.
With all these amazing dresses mentioned above, one can easily pick out an outfit to wear.