It is assumed that people at the church should look presentable because they worship God and come closer to their Lord in such an atmosphere. It is preferable to choose an elegant dress instead of a back laced dress or a dress which shows most of your skin. You are expected to look presentable and magnificent when you visit the church. To achieve a perfect look for a church, let's talk about different types of church suits for women which you can simply wear.
Skirt Dresses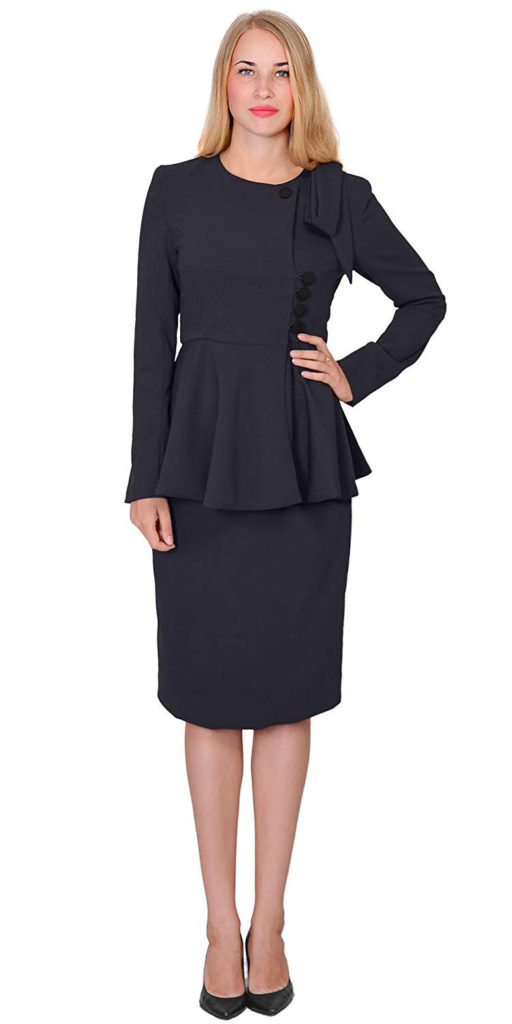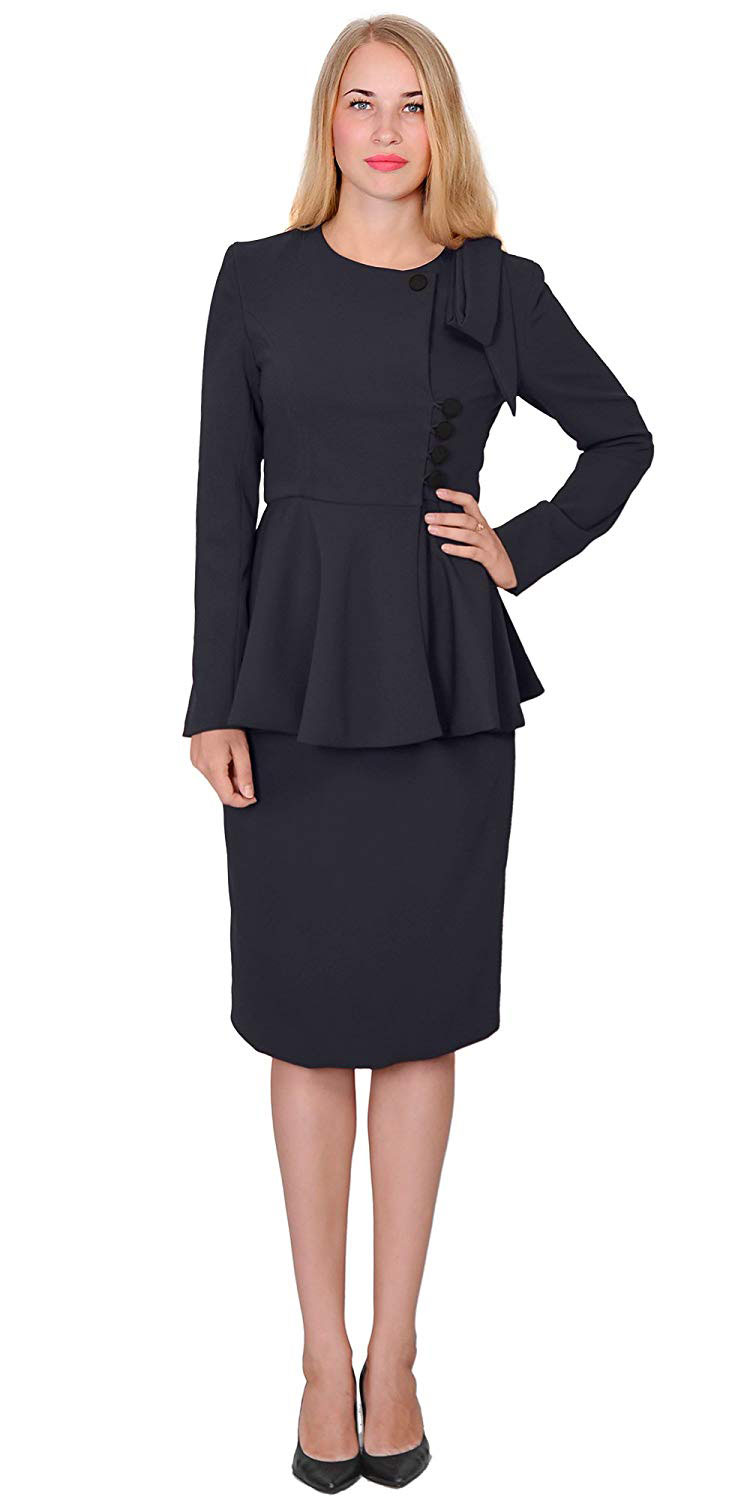 Women look classical and stylish in skirt suit dresses giving them a vintage appearance. It is perfect for women who are business associate so that they can easily wear the skirt dresses to the church after work. The skirt dresses available online are made up of the thick fabric comprised of polyester. It is a combination of the peplum top, long sleeves, tie decoration, asymmetric wrap front having a button closure along with a pencil skirt. It offers a regular fit making you look decent for work as well as the church.
Dress suits with hats
These dresses look formal and offer you a professional look. These church dresses along with hats are manufactured by special designers. The hat suits offer a fashionable look to your overall appearance. Each church suit offers a perfect charm and elegance to the woman who constantly wears it to the church; it offers an individual vitality to the person. These hat dresses are perfect for making the history among the church suits for women. You can wear this dress to special occasions, as a mother of groom or bride, wedding, to some party or a special event.
Casual dresses with floral prints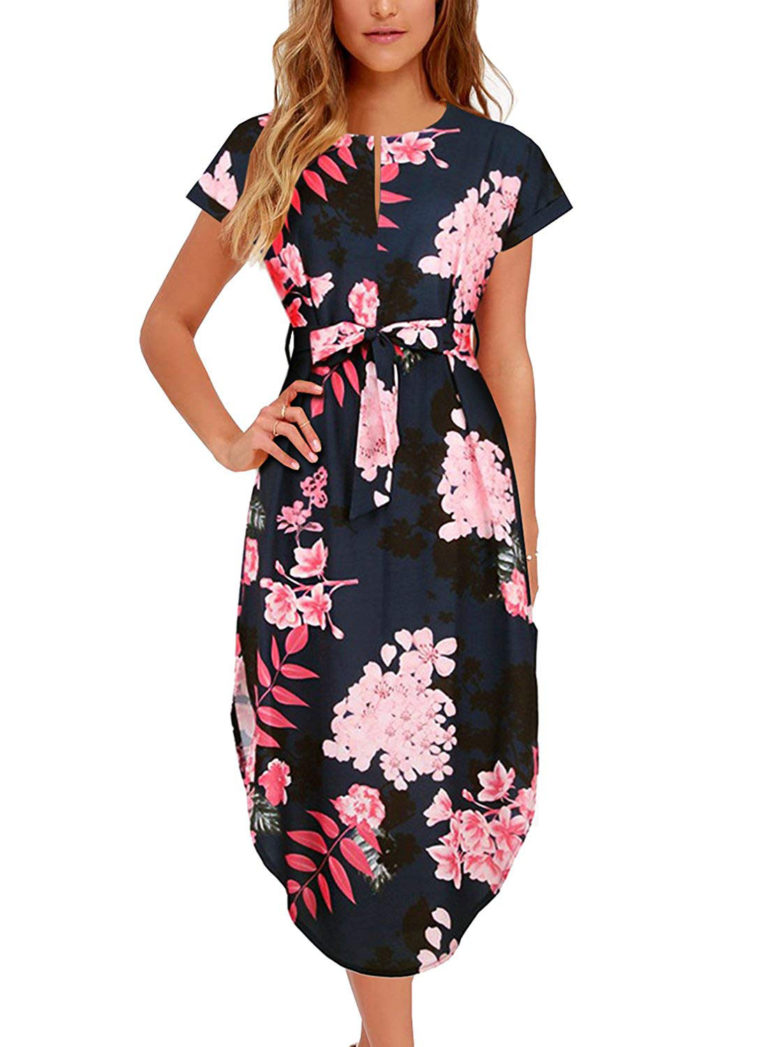 The midi dresses with side slits, having a loose pattern and floral print with a belt is a perfect outfit for church. These dresses look super cute with flattering cut; the belt at the waist offers some beautiful curves giving you a perfect figure. It has a loose pattern with beautiful fitting and looks great for women of all ages and works well for all season. You can wear it church, weddings, vacations, date night, office work, beach, graduation and what not. Enjoy wearing this dress at all occasions.
Midi dresses with geometric patterns
Casual dresses for summers with V-neck and geometric patterns look magnificent. It is a midi pencil dress that offers you a perfect look for summers, spring, and autumn. It also has an A-line style, casual, fashionable tunic. You can pair this stylish dress with black heels. The dress features a curved hemline, elegant style, geometric pattern, patchwork, irregular length till the knees and stretchable material.
Pant with tops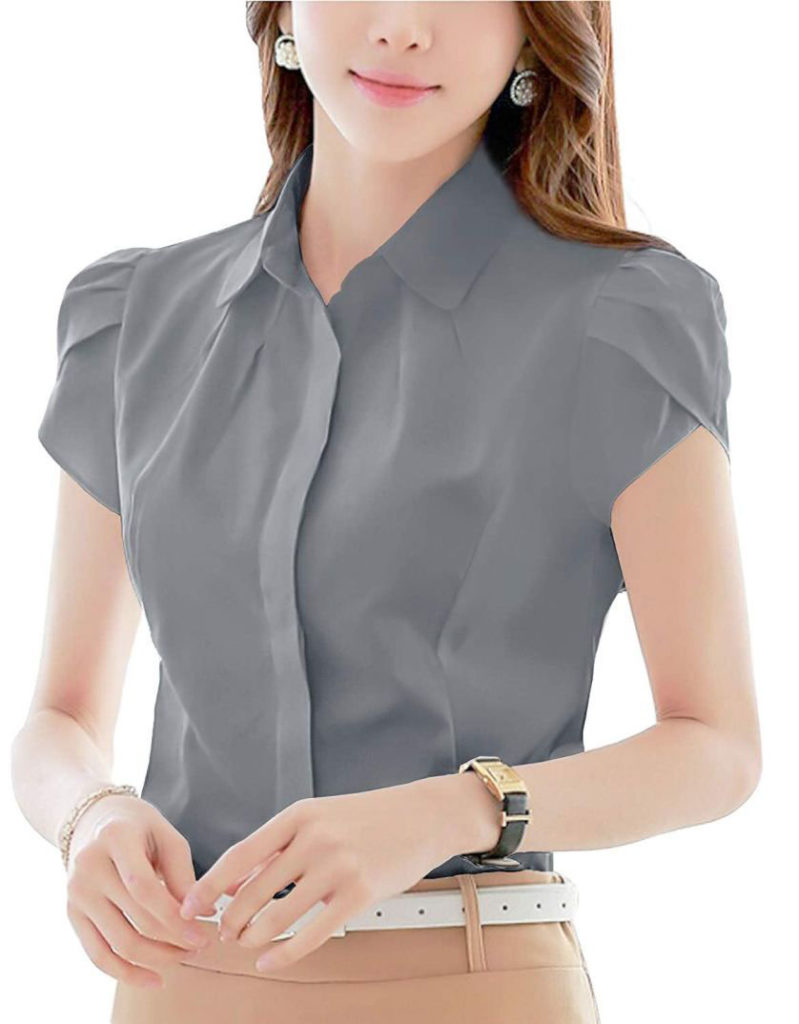 Most of the people do not like dresses or skirts, so you can definitely choose pants with elegant tops. Choose a formal wear while visiting the church. Wear dress pants and look presentable. Pair a buttoned-up top with dress pants to have a chic look with comfy flats. You can complete your look by pairing up with a watch, some statement bracelet, purse or a necklace.
Skirts with cute tops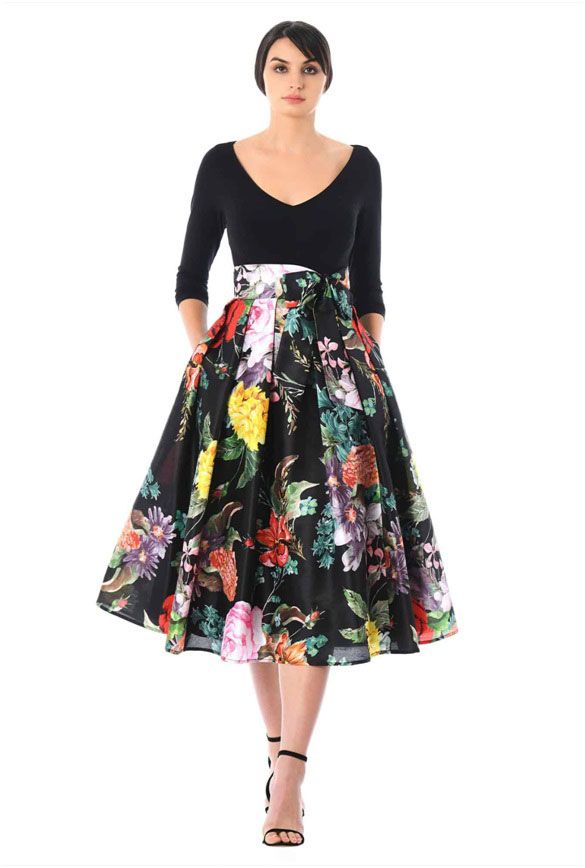 You can also choose wearing a skirt with a top but avoid wearing too short or fitted dresses when visiting the church. Opt for skirts that have conservative length with loose fit which serves as a perfect option. Opt for a colorful skirt so it looks vibrant and elegant and pair it with a collared shirt or button-up blouse that looks presentable. You can complete your look with a pair of dangly earrings, cute flats, structured purse or a belt.
Front shirt dress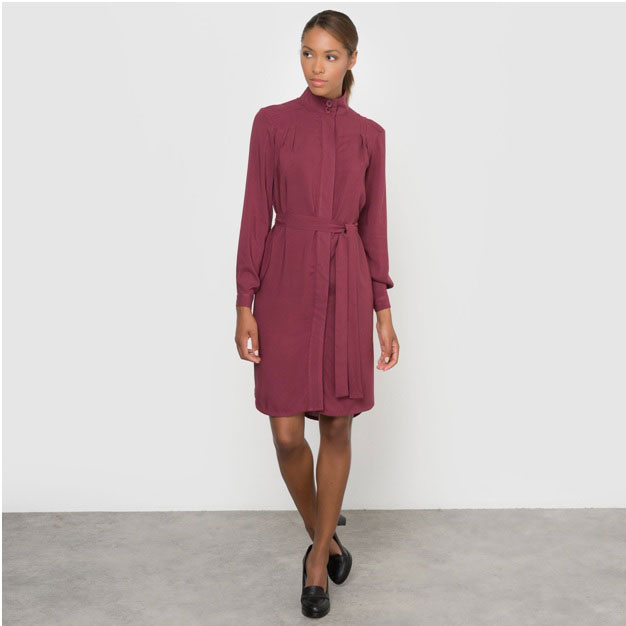 It is a perfect church suit for woman that looks sophisticated, classical and offers clean details. It is simple and easy to wear which works well for all occasions. Choose a front shirt dress with long sleeves, a perfect collared neckline with a twist over the waistline. You can pair this dress with kitten heels and look elegant.
These are the best outfits which work well when planning to visit the church. You can also wear these dresses at different occasions because they are trendy and look elegant for all parties, weddings and other occasions. Follow this simple guideline and give us a response on what you managed to wear on your first visit to the church!