We all know that it is quite difficult for the curvy and overweight girls to find their perfect clothes to wear. They always remain very cautious about their looks and style. But gradually, the plus size women are creating their own trend of fashion and style. The dresses are providing them best looks – more fashionable and elegant. The days are gone when the girls used to be very cautious about their weight and used to wear slim wears and tight inners to look slimmer. The struggle has come to an end now. Here is a list of trendy dresses for plus size women in 2019.
Loose T-shirt Dress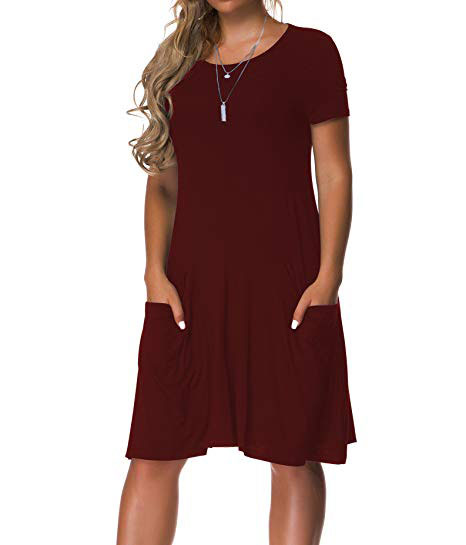 This dress is ideal for any plus size women. It comes with different prints and designs. The dress is made with bold and cute prints. It is made up of polyester and spandex, giving a soft, stretchy and comfortable feel. It is ideal for casual parties, summers, beach parties, shopping, and vacations. This dress is definitely going to make you look best and boost your confidence.
Scoop collar summer tee top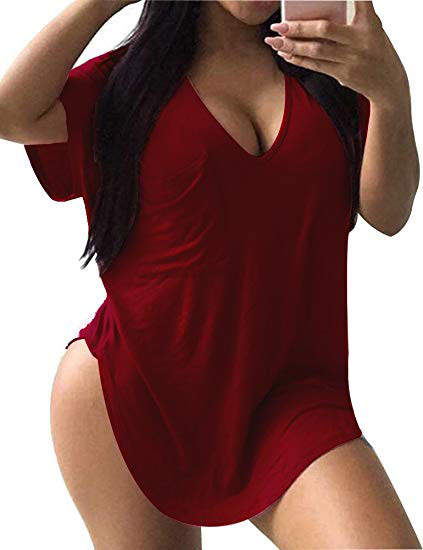 This top is made up of cotton giving it a soft, breathable and casual texture. Scoop collar with short sleeve top is the best to wear in summers. It is ideal for office, shopping and hangout look. You are going to look bold and beautiful wearing this dress. It comes in different colors, like pink, white, and blue, red, green and their multiple shades. So, if you're looking for casual wear this is definitely an ideal one for you.
Pleated casual flare tunic blouse shirt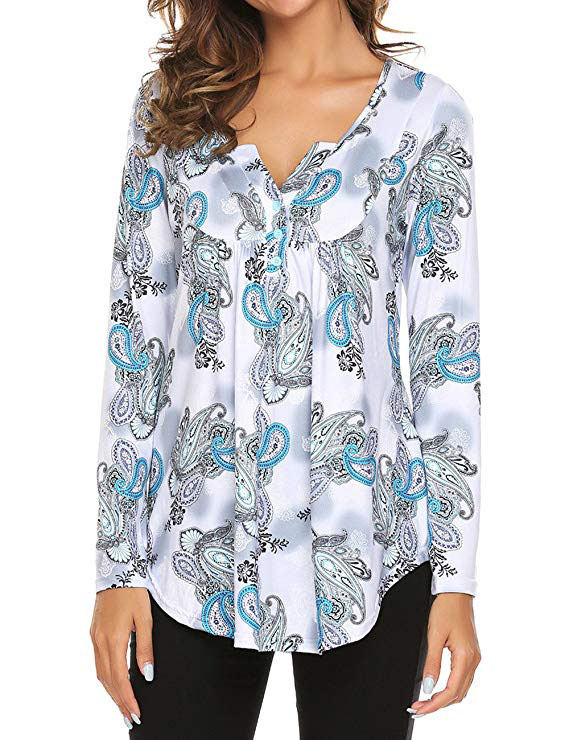 This shirt is made up of lightweight fabric to give you comfort all day long. It has a V-neck cut and has a loose fit and ideal for plus size women. It will provide you with a comfortable and beautiful look, making it ideal for office, casual date, shopping, and hanging out.
Swing Loose dress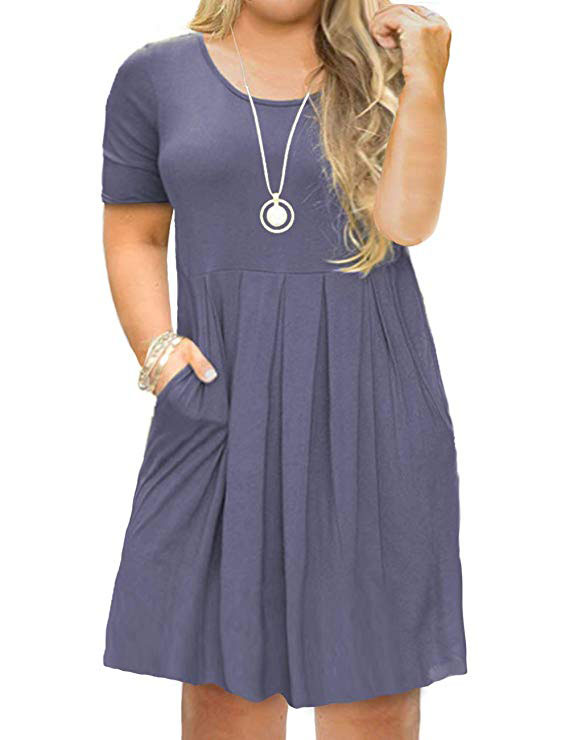 This dress is ideal party wear that can also be worn for casual occasions, office, and home events. Made up of 95% rayon and 5% spandex, the dress comes with a pocket and long sleeves. An A-line swing dress which offers you ultimate comfort and style. It is lightweight, super soft and stretchy which can be used in spring, summer, autumn, and winter. It is another dress which is ideal for plus size women, giving them a bold and beautiful look. Moreover, it makes the lady look confident and happy.
Flared casual floral tunic tops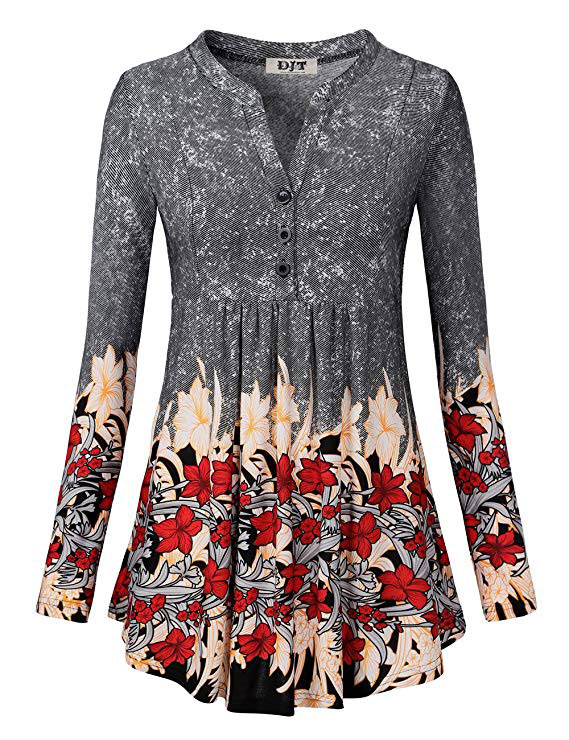 Made up of 94% polyester and 6% spandex, this tunic top is a pull on closure with unique floral prints. It has functional buttons, split neck and pullover styling. It is perfect to wear with jeans and can be worn as it is or as an undershirt with a jacket. The pleated front adds up to a great style and gives a comfortable feel to the wearer. It comes with various designs and colors. This dress is going to provide the women with a confident, beautiful and bold appearance.
Kimono cardigan lace patchwork cover up blouse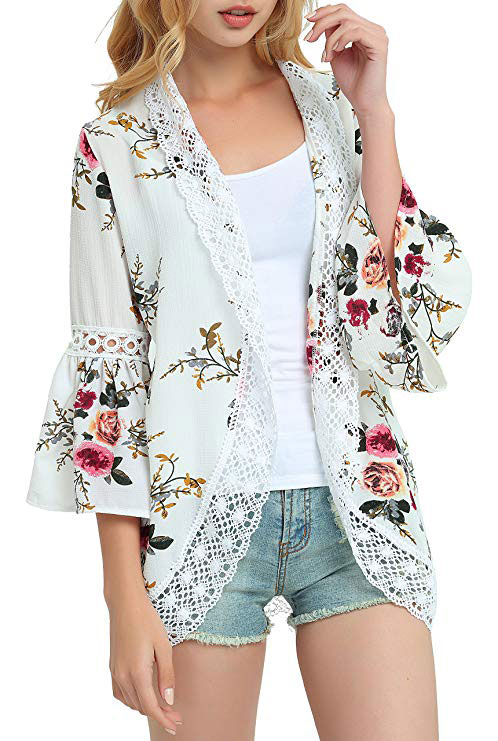 This cardigan is made up of 100% polyester. It is a floral print kimono cardigan with open front. It has lace patchwork and is ideal as an everyday outfit. You can wear it for casual outings, parties, beach parties, and office wears. You can wear it over a casual t-shirt or top. It will add to your style statement and will make you look more beautiful. You will look absolutely gorgeous and trendy wearing this kimono jacket. It comes in different colors like a navy blue, pink and peach color.
Cuffed sleeve casual blouse shirt tops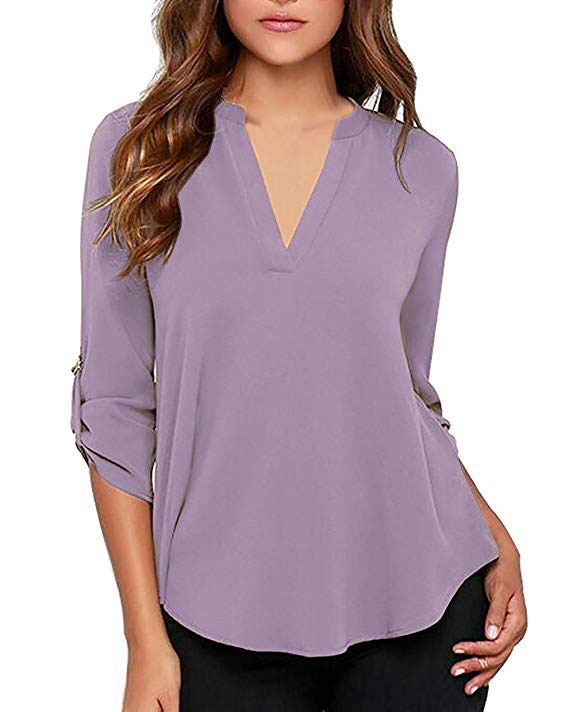 Chiffon material makes the dress very soft, lightweight and comfortable. It is very fashionable and breathable. The cuffed sleeve makes it more stylish and bold. It comes with a V neck, curved hem, and pleated front. This dress is suitable for all the seasons and can be worn for any casual hangouts and parties. You can also wear this to your work. This dress will make you look simply beautiful and elegant. It is perfect for the plus size women and comes in various designs and colors.
Casual Maxi Dress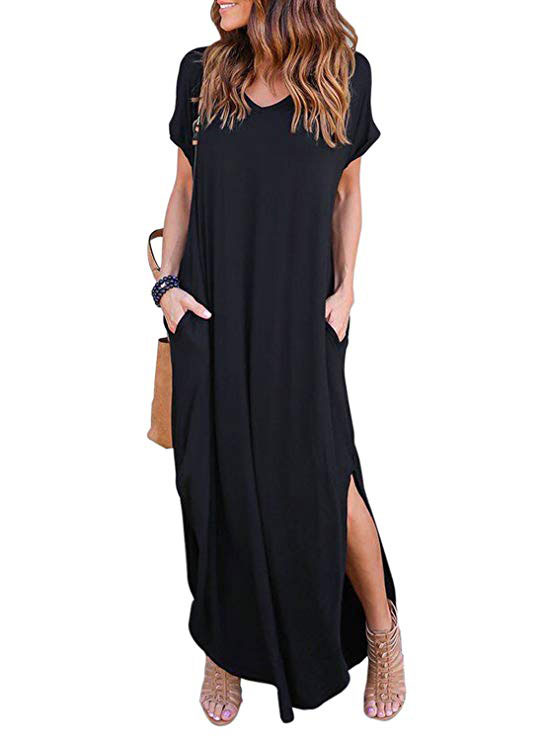 This dress is mono-colored. It is made up of Rayon and Spandex and comes in various colors like white, red, black, blue, green gray and their shades. The dress is super soft, stretchy and lightweight. Easily handled, It has a round neck, short sleeves, and two pockets at the sides and elastic at the waist. It is of floor length and casual basic style. This dress is ideal for casual occasions and parties. This is just ideal for a plus size woman looking for a dress to wear to a party.
These are the trendy dresses for plus size women in 2019. There are more various and different kinds of dresses like party gowns, cardigans, t-shirt tops that are ideal for plus size women. Apart from the dresses, it is the inner confidence that boosts your best looks, whatever the dress may be. So, be confident and love yourself. You are going to look your best always.