In this article we'll be taking a look at the most popular prom dresses in 2018 – and we'll share a bit of information for every type. This may help you not only identify your type of body, but to ease your selection according to what you need to wear in the future. Oh, and let's not forget the best part – you get to see what the top prom dresses were in the past year – so you may get some ideas. After all, finding the right prom dress is all about discovering which of your bodily features you need to emphasize.
Let's start then.
Slender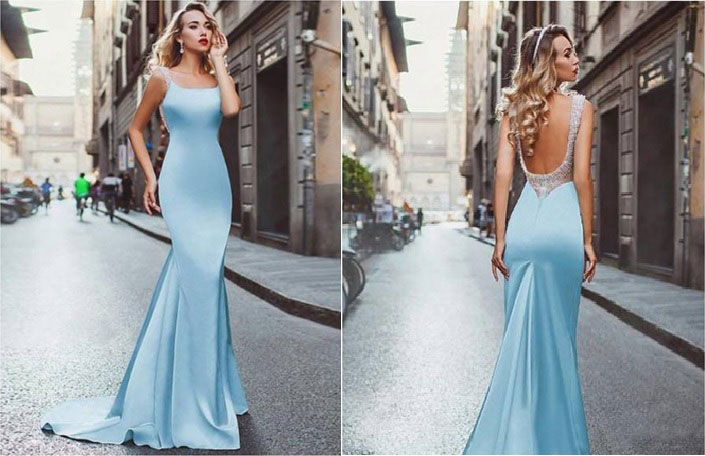 The slender body type is usually defined by thinness. If you are tall, lean and thin, have longer arms and legs, but not that big of a bust, you are characterized as a slender body type. And in order to emphasize your physical qualities.
The best suggestion for your body type is a dress that can wrap itself around you – you need it fitted. Do not demolish your shape with tons of fabric – choose something that can create the illusion of curves.
For slender types the most trending prom dress for 2018 is officially one that has lots of cutouts and strappy details. Due to your cutouts you'll be able to accentuate your curves – and strapouts will help you do the trick even more.
Pear Shape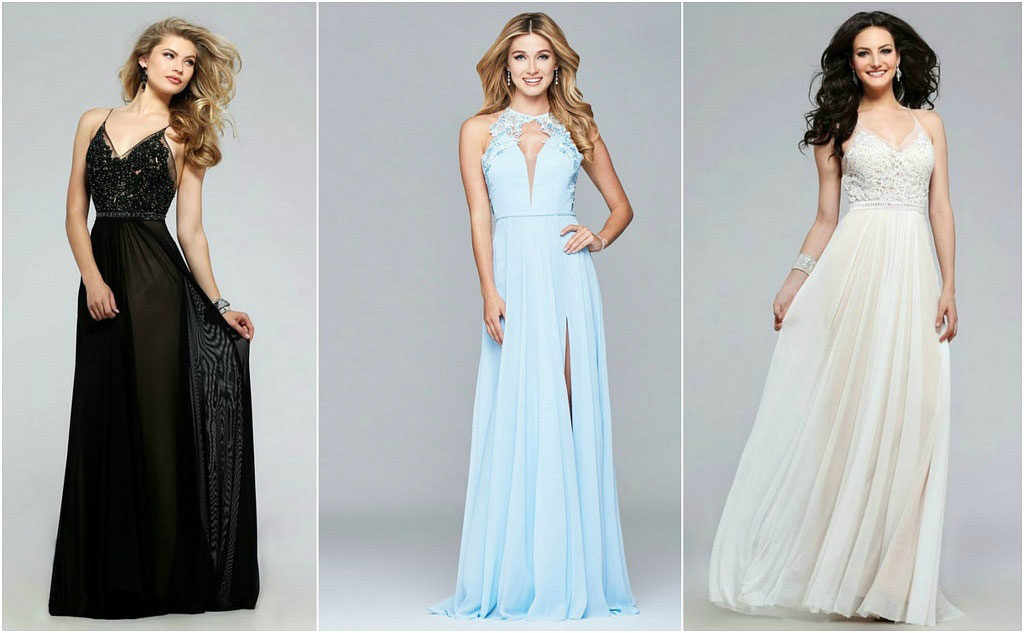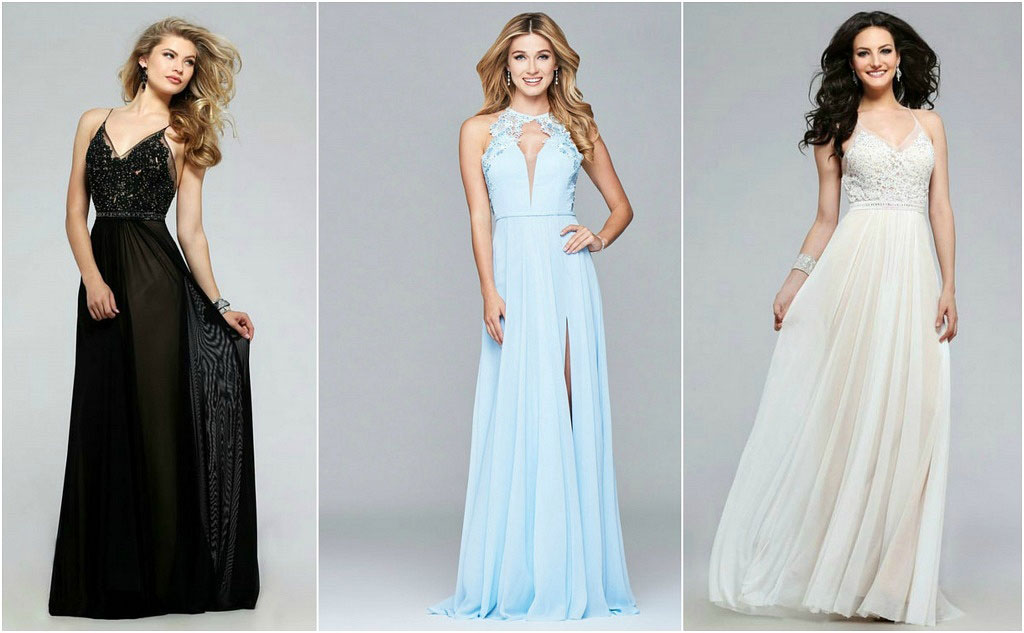 The pear shape is identified by hips larger than your bust and your shoulders. You also possess a nicely defined waistline.
In order to accentuate your best qualities, you will need to add the illusion of volume to your upper body. Choose wide necklines, for example, or cut the shoulders out – maybe a cold-shoulder dress would be the best choice.
Extremely trending for pear shaped women is a metallic looking dress – it can wow everyone at the event and draw everyone's attention to your qualities.
Busty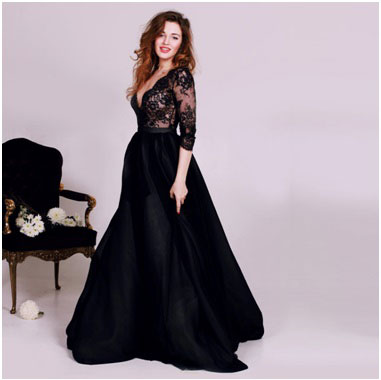 This is a body type that is centered around a big bust and big buttocks, although not having a well shaped waist.
In order to find the most suitable dress for you, you will need to fix that waist – so choose a really, really long dress – let it flow around your body all the way to the ground. Choose a v-shaped dress to accentuate that marvelous bust of yours and make sure the dress is loose in the lower and upper part in order to even them out.
An absolute hit for a busty-shaped body in 2018 are black prom dresses – they add elegance and modernity to your figure, making you look and feel amazing.
Hourglass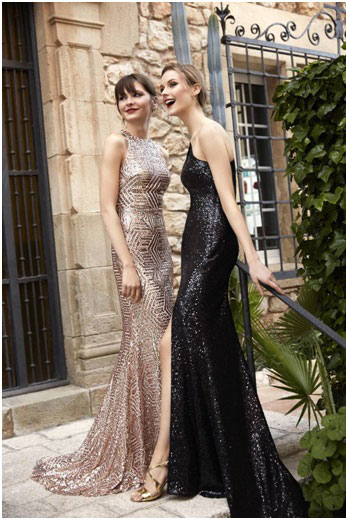 The hourglass figure is thought to be the most feminine body type of all. It's a shape, defined by a perfect waist and superbly balanced waist and hips. Think Marilyn Monroe – the best example for an hourglass body type.
It's best to avoid loose clothes – and make the qualities of your body stand out as much as possible. Avoid details, such as huge embroideries, as they can distract people from your figure.
Hourglass shaped women could benefit from a metallic shade – it brings out the elegance in your figure, while dazzling people with its glittering appearance. Such a dress can add flash to your style.
Apple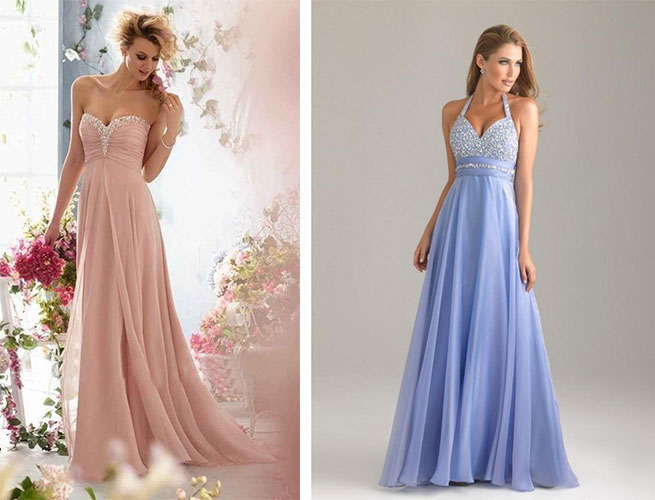 This is one of the most common body shapes. It's defined by virtually no waistline, wide back, thin legs and flat buttocks – otherwise speaking; it's an almost round shape. But do not be alarmed at all! Do you think Catherine Zeta Jones is disturbed, even though her body is an apple shape? Well, I guess not. She keeps looking as dazzling as possible.
A two piece dress is the best way to create a brilliant look for an apple-shaped body. This dress can create the illusion of a waistline (provided that this is what bothers you).
Petite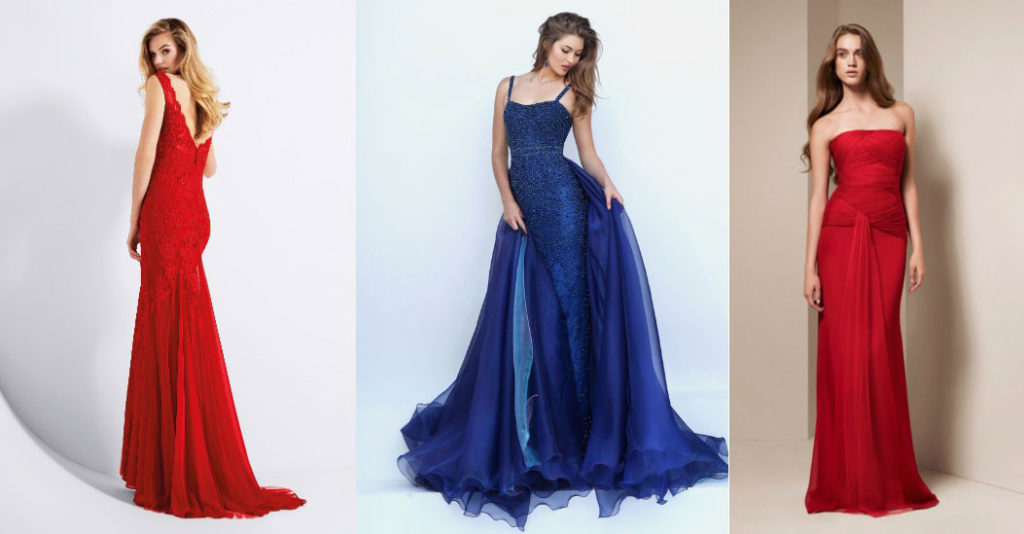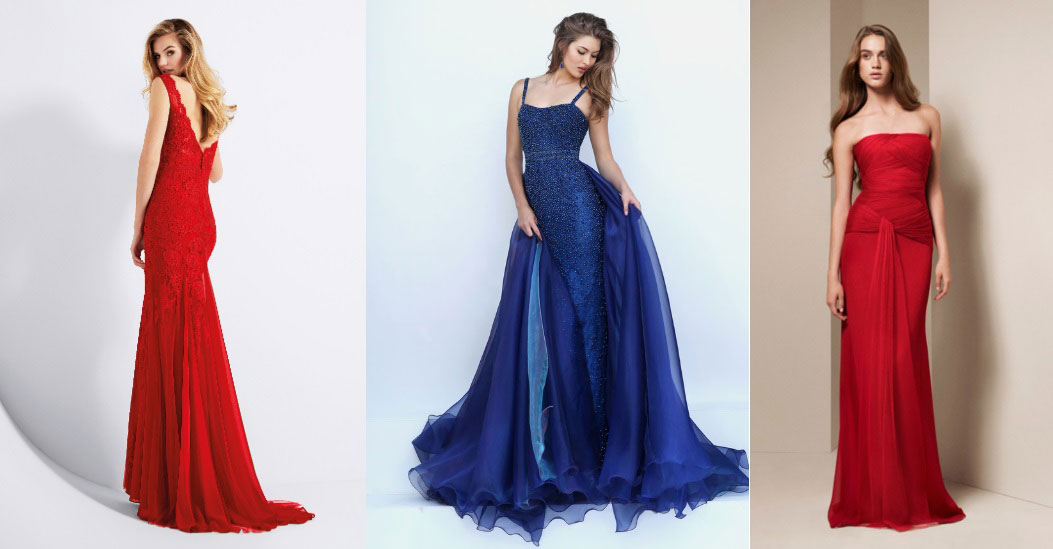 Petite body types are not defined by shape, by size, by their hips or waistline, or by the width of their shoulders. The thing that makes a woman petite is, in fact, her height! Under this category fall all women, who are shorter than five feet and five inches.
Which means that the best dress for you would be one that complements your size. For example, a dress with straight lines can create the illusion of elongation. Furthermore, go for a V-shaped neckline, or one containing a zipper or tick-tack buttons. In other words, everything vertical-shaped works – and they just so happen that are one of the main hits of 2018.
Boxy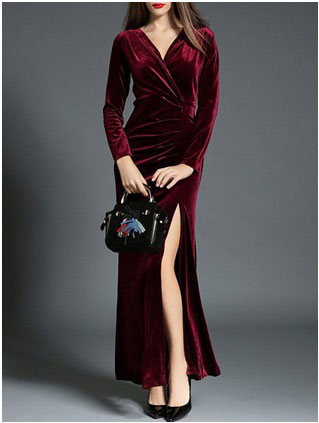 Otherwise known as rectangular shaped bodies, they are defined by one simple thing – the waistline, hips and shoulders are almost at the same length. The waistline is not well defined, shoulders are in a straight line and the ribcage is also straight. Furthermore, those of you, who belong to that body type, are quite slim. Furthermore, this body type is recognized as one of the most athletic ones.
It's good for this body type to emphasize on their arms and legs – and create the illusion of a waistline. You can opt in for a pencil-shaped dress, and can benefit from velvet.
And there you have it. Did you choose a dress already?