What are you going to wear with this summer heat? Well, let me help you with that. Palazzo is will proceed to rescue and help you when you are in need. This retro branding and trend that was very popular in the olden ages. But you already know one thing and that is old is gold and can be raised to the new age. Look at superstars and Ray bans. That is what has just happened to Palazzos as they have been brought back by a very renowned and very celebrated designer of fashion.
In the following article, I am going to list some of the types of Palazzo pants that you can wear at any time of the day. You can wear these pants when you have to put on that professional look to your attire. Let's begin!
Flared Palazzo Pants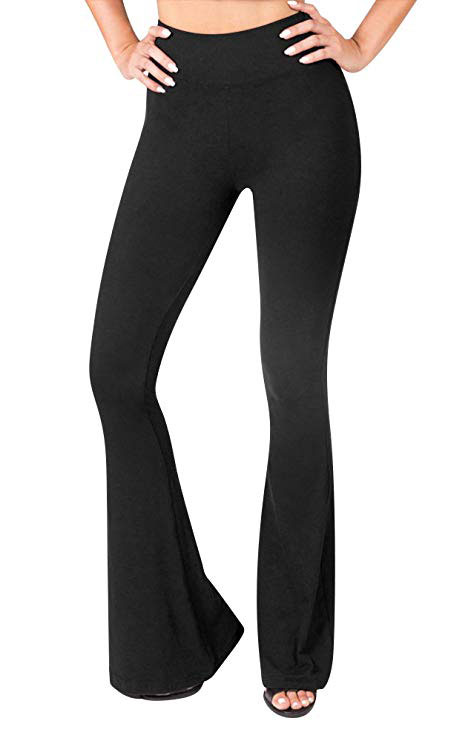 If you want to have a very chic kind of feelings towards your hip workplace, I suggest you got for the flared palazzo. There will be many personalities who consider that the flared palazzos look a bit odd but that is what you want. To suggest to them that you don't care and you can pull it off. You can completely wear this with anything and give a fashionable sense of – you know what you are doing. Balance this properly with a long shirt, which might be plain so it can coordinate properly with the design of the bottom. You can even go for plain t-shirt tops to pair and contrast your colors and vibrancy properly, sparking interests whenever you go out and have a fashion walk at the office.
Layered Palazzo Pants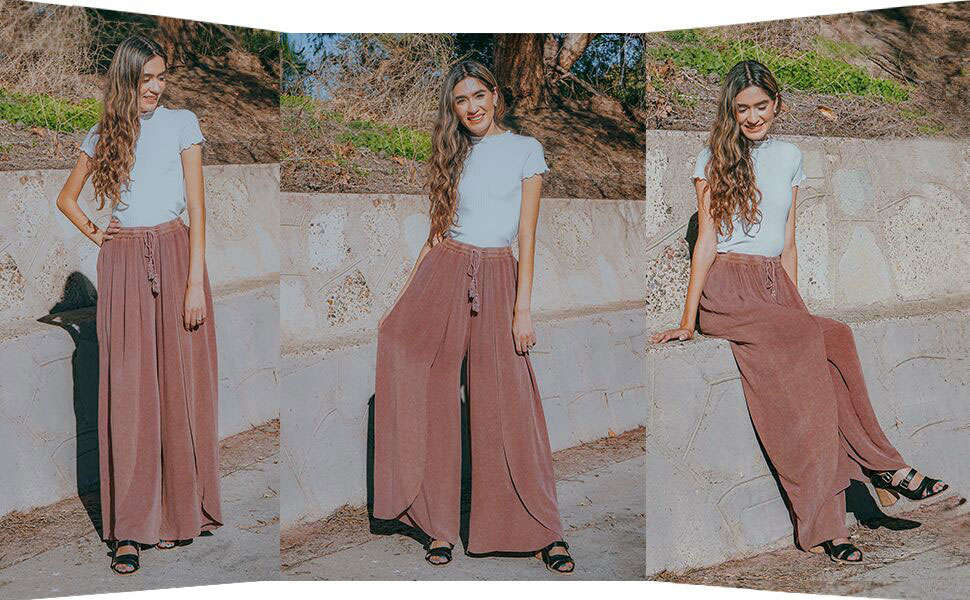 One very popular benefit of these pants is that the functionality and adaptability of wearing it and still looking amazing. You can match this with dark colors to give it more of a professional look.
Palazzo Trousers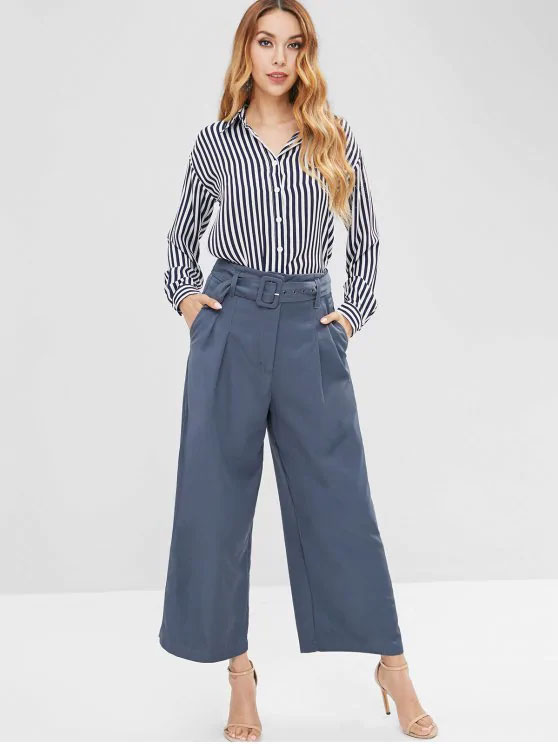 Perhaps you want to go with the plain and comfortable view and not go very extravagant with colors in your workplace. You don't want to raise many eyebrows and consider decent and professionalism to your dressing, well you can get on these trousers who say all of that along with being stylish as well. You can wear a conventional shirt on top of it and even sport a light cardigan if you want to really bring out the elegance of your work.
Straight Cut Palazzos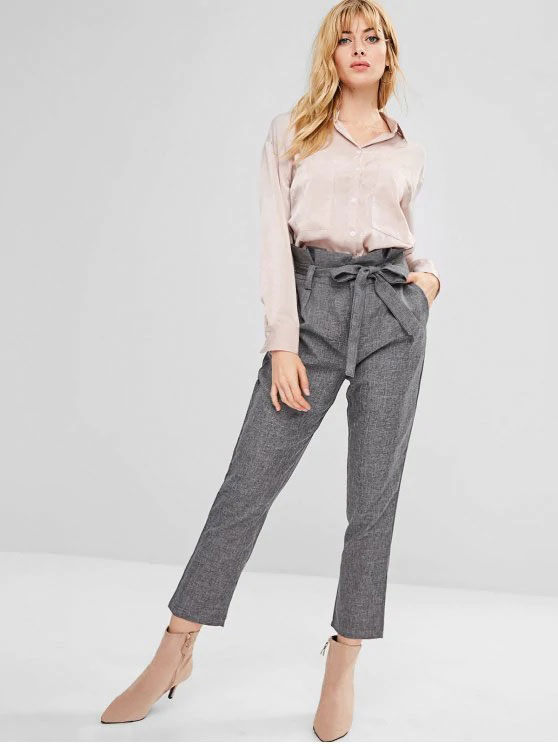 Leggings have gone out of the business and straight cut pants have come in and replaced them with a storm. They are a perfect union and can fit your need for any workplace circumstance. They are basic and very plain pants that you can suit with any shirt. Another best part of this is they are extremely comfortable.
Culotte Palazzo Pants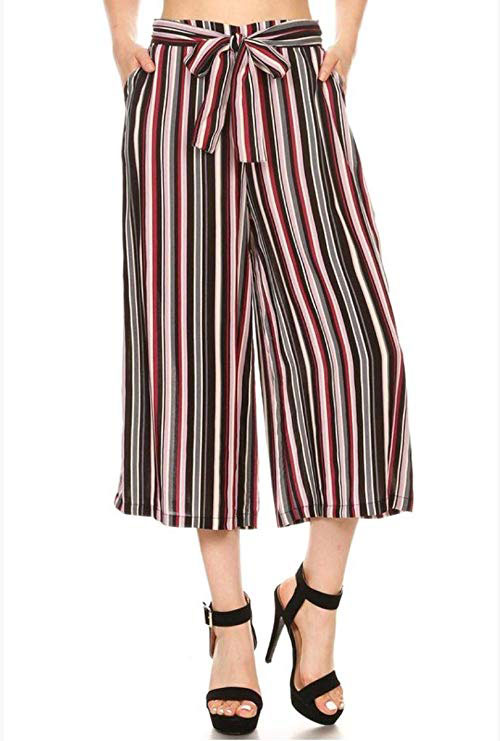 Perhaps it's been a really scorching day and you don't want to feel like wearing any pants at all but at the same time have a pant that is around your knee and gives the best vibe of being sporty as well as enough to rock your workplace. Culottes should be your choice. It is very relaxed and made with the natural and organic fibers to give you a very comfy and naturalistic feel. You can wear it to any occasion or important business meeting and go about exploring the cool and wonderful vibes when you level it with a good bag and jeweler to sport it with.
Pleated Palazzos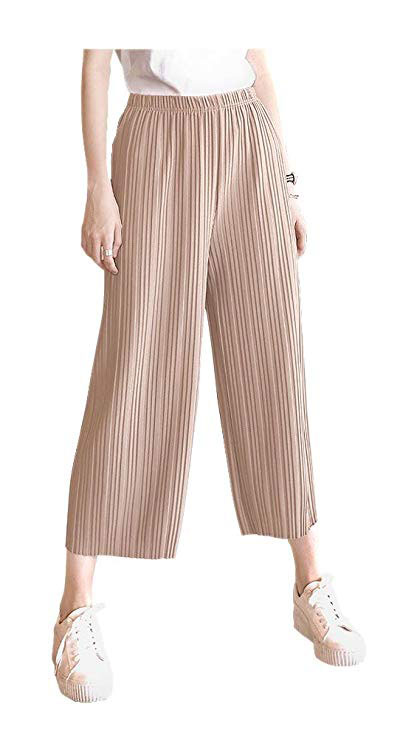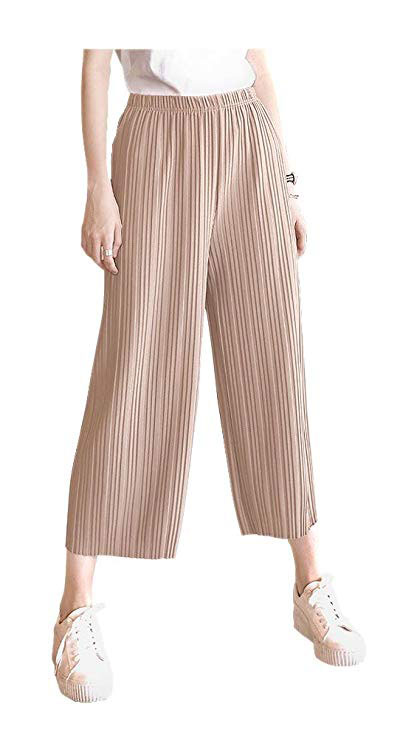 Vibrant colors, not your thing? You want something in the normal black and white section, so you can look like a boss with a well-fitted coat. Get yourself Pleated Palazzos and you can wear the monochromatic regarding pants and look elegant and smart doing it. You can even cover it with a shiny waist belt to give a glint vibe to your whole outfit.
Tie-up Palazzo Pants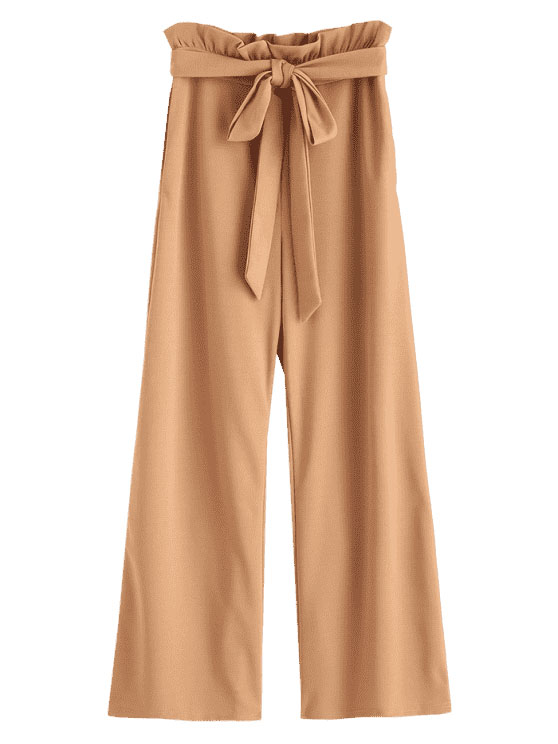 Don't want to wear a shift and want to cast a statement instead? Wear the Tie-Ups. It is both a skirt in the front and also a blend of trousers on the back. It is both things for being awesome and trendy at the workplace. You can even wear a normal t-shirt or shirt with it on top and wear a sports coat if you want to give out a really decent and hip vibe in your department, and you are good to go.