In today's modern time and day, there are different ways and techniques to make both men and women feel empowered to do something. One common technique is their physical appearance. It is a widely known fact that an individual feels more confident and assured about his skills if he feels he looks good physically as well.
The industry is working hard day and night to cater to all types of needs and demands by people. These demands now include clothing to be made in varying sizes such as plus size. It is often very heartbreaking to not be able to find your size in the dress you like. Over the time, many brands and designers have moved their creation towards this area of interest and have produced flattering party dresses for plus size women to wear.
Following are some of the party dresses you can wear to a date or for a night of dancing.
Eliza J Off The Shoulder Dress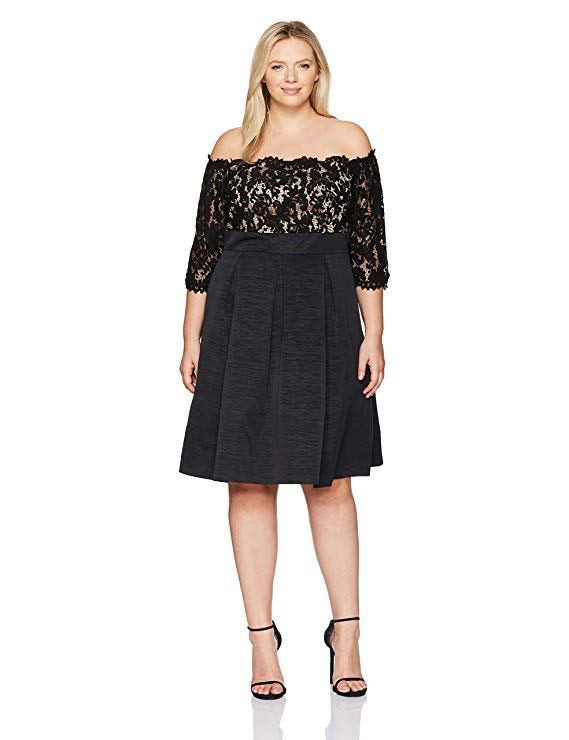 Being created in women's most favorite color ever; black, this off the shoulder dress hugs the body in all the right places and it being in black color makes women feel less than they actually weight. The biggest advantage that this dress offers is side pockets that every woman loves to have in their dresses. A side pocket removes the need for women to carry a clutch or a purse and so they can fit their phone, compact and other tiny necessities in them. The net bodice is also an aspect of the dress that attracts customers.
City Chic Miss Shady Stripe Strapless Fit & Flare Party Dress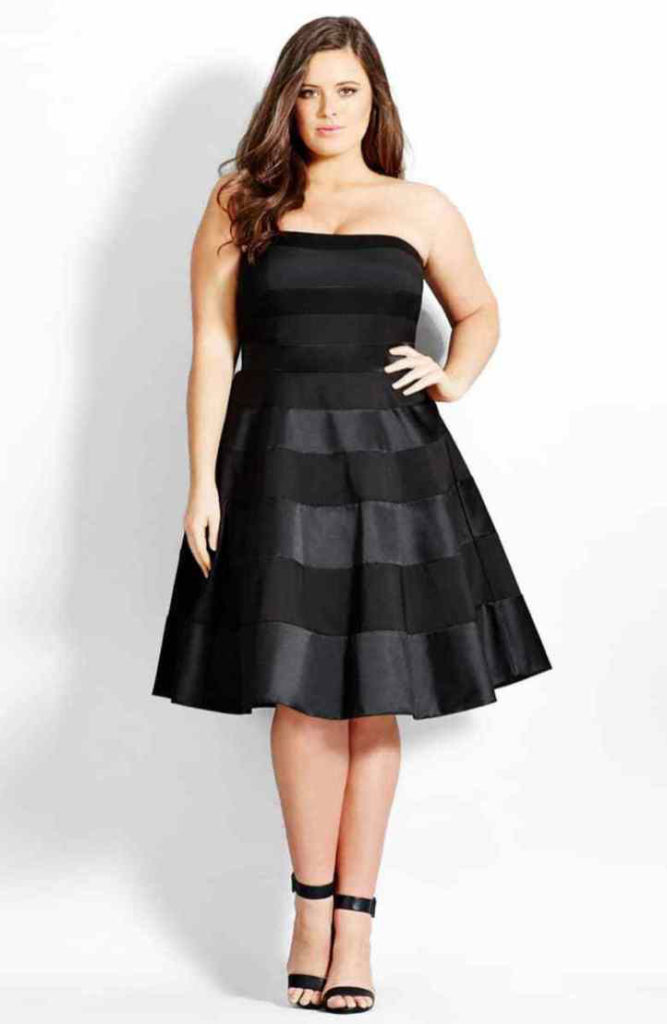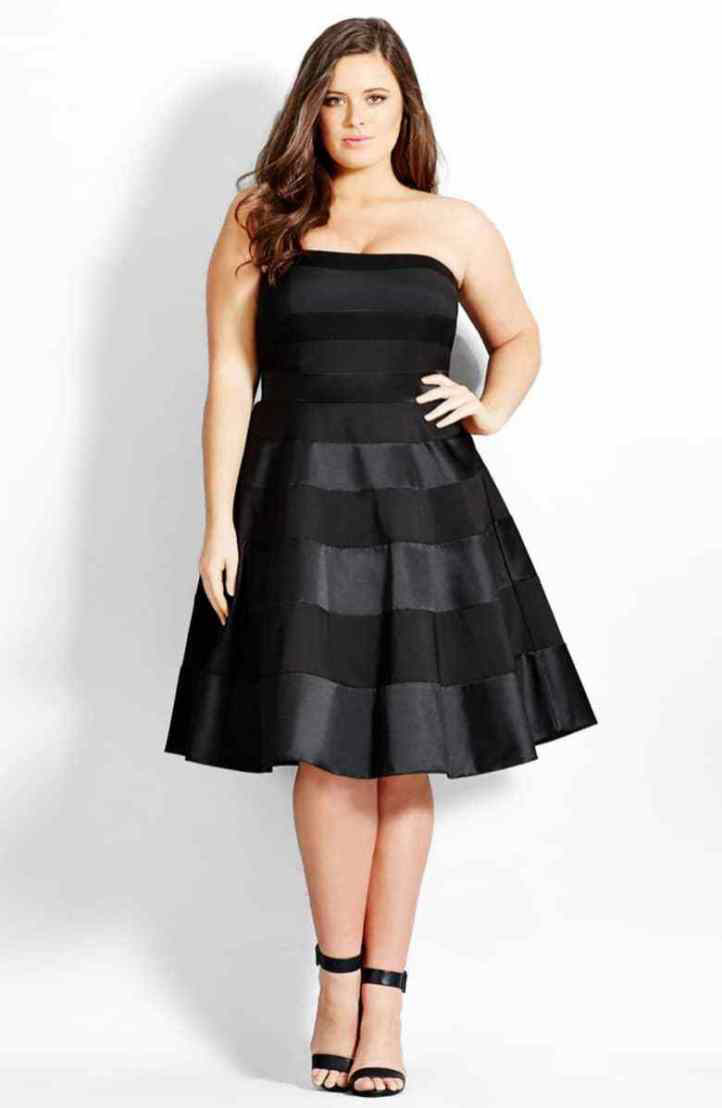 This party dress is much like any other dress but what sets it aside from others are the pleats in the skirt that give a very attracting vibe. This dress comes in with two options of carrying it. Women who don't enjoy wearing strapless can use the optional straps that the dress comes with or wear it as it is.
The body of the dress accentuates the curves and it comes with tulle underskirt to give more volume underneath.
Badgley Mischka Gold Sequin Sheath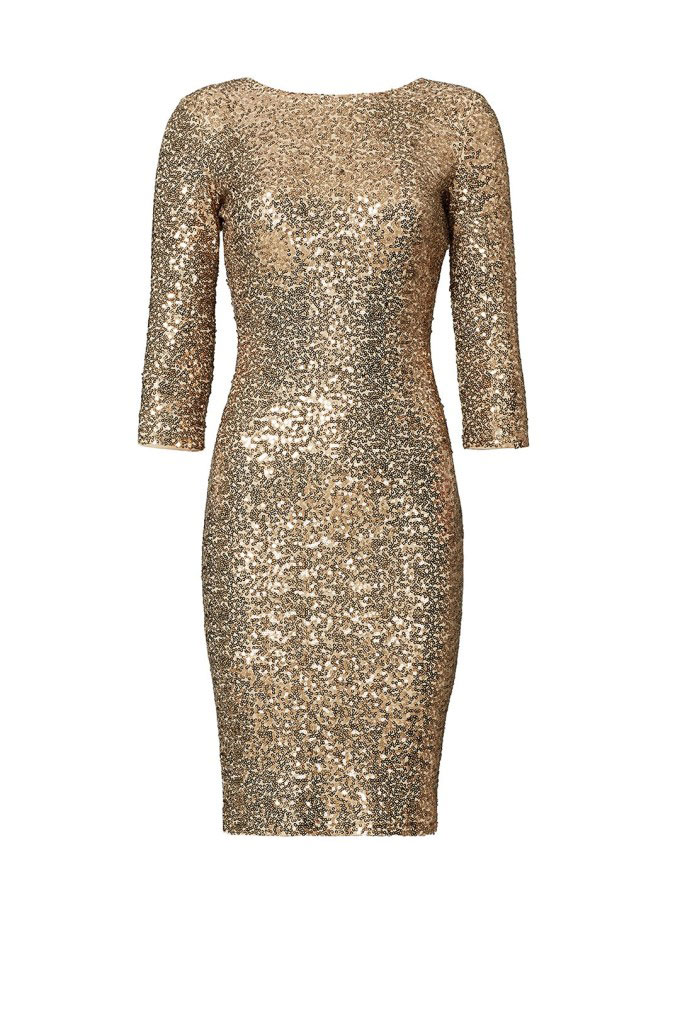 This gold sequined dress is perfect for a night out with your friends or to dance the night away. The full body of gold sequins on the dress makes it look like a designer dress at a very affordable price and is available in 2 colors.
City Chic Lace Neck Brocade Dress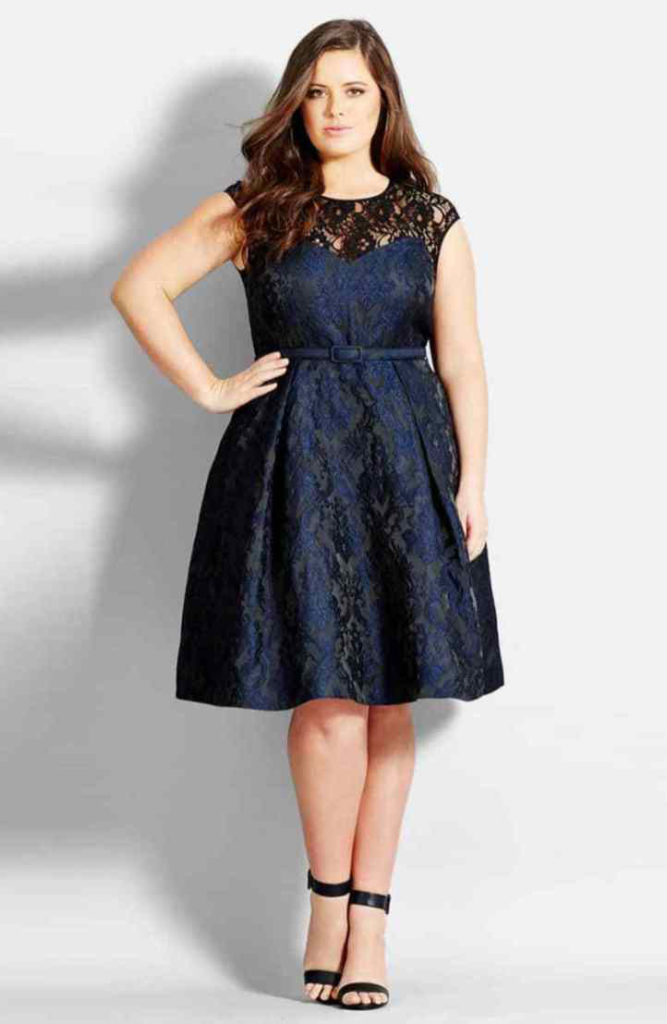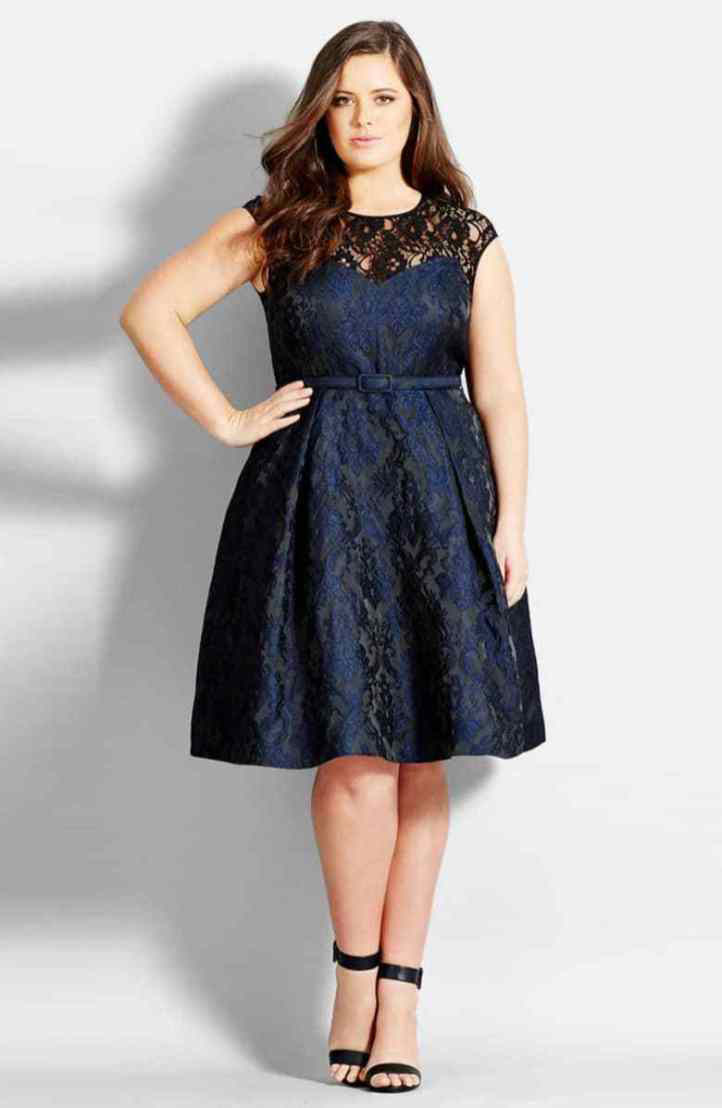 This vintage themed dress grabs the attention of every passerby because of its engraved pattern on the body of the dress and the sophisticated net neckline. It gives off a very graceful vibe which is why it is perfect for tea or cocktail parties. The belt in the dress gives the option to women to show off their slim sized waist.
Hi Lo Lace Peplum Dress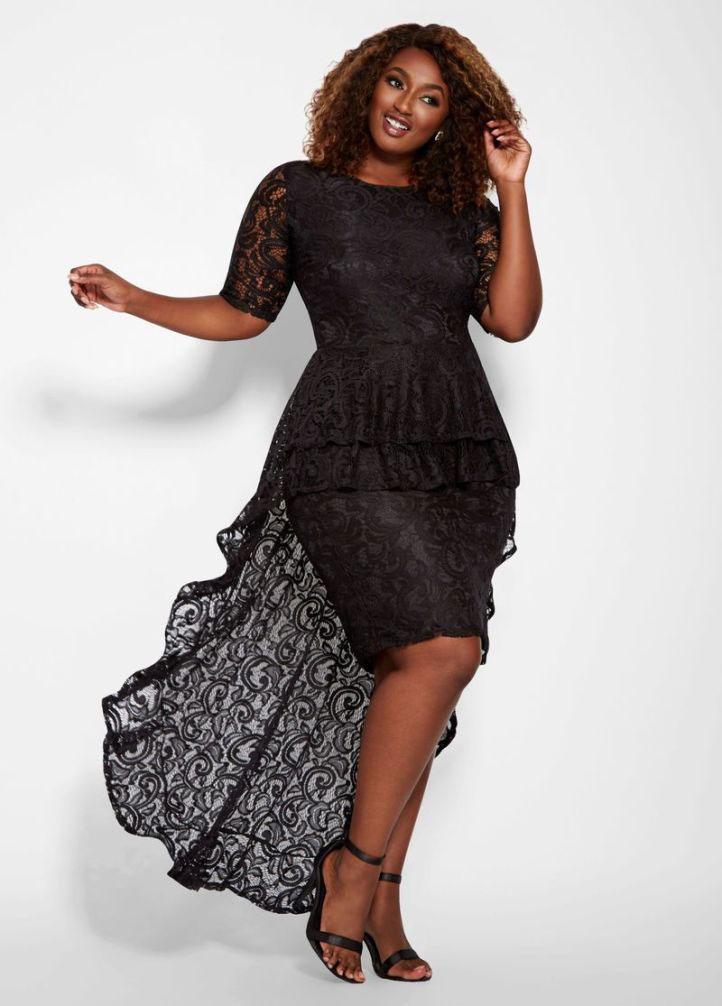 This full-length dress is completely made up of the net and has a peplum flare to it as well. This lace dress features 3 quarter of sleeves with the hemline of the dress ending just near the knee. The surprising feature of this dress is the net flare attached to the back of the dress from the waist. The long zipper in the make makes this dress look very attractive.
Nowadays, the market has more variety of plus size women to choose from. Be it swimwear, party dresses, or casual everyday clothes, plus sizes are making their way in and settling.