Faux fur coats are always trending during winter season. The Faux Fur not just makes you look fashionable but also protects you from chilling winters and keeps you warm. If you are planning to flaunt a trendy faux fur coat this Christmas or New Year Party, then we have some hand-picked pieces for you. Check them out below.
Thicken Faux Fur Hooded Parka Jacket Coat
This overcoat is designed to keep you warm along with making you look more fashionable and beautiful. The fabric is very soft both from inside and outside. It is very comfortable to wear and that's why it's on top of our list.
Down Coat with Real Raccoon Fur Hooded Parka Jacket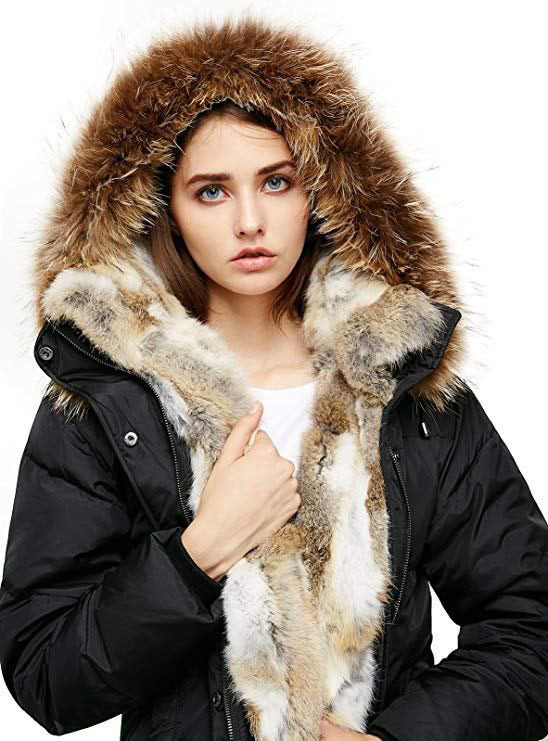 This jackets keeps you warm in the extreme cold conditions. The big Racoon hair fur in the hood and the rabbit hair fur in Collar to down keep you warm no matter how extreme is the temperature outside. Both the Racoon and Rabbit fur are detachable. It feels really soft, comfy and very flattering to shape. The best part is that you can adjust the hood as per your comfort with the attached string.
Wedding Cloak Cape Shawl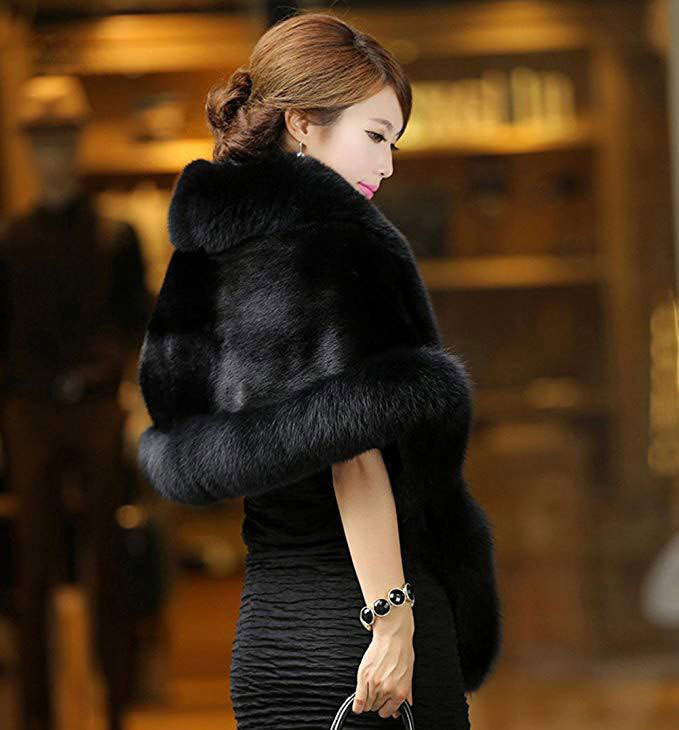 This cape/shawl is an elegant piece for an evening party in winters. The luxe fake fur on the outside is what draws the eyes and truly displays a fabulous look of total sophistication. It is lined with a Satin like material and there is a good quality hook for prevent wrap from slipping out.
Abigail Alpaca Wool Cape with Cross Fox Fur Trim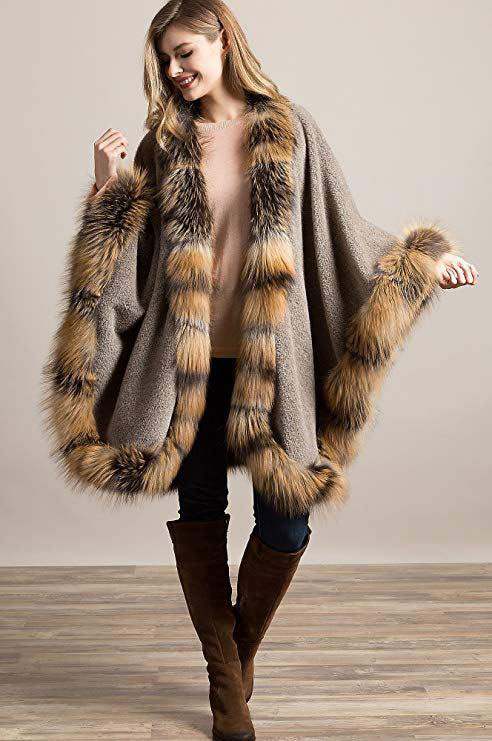 This piece is made in Canada and costs higher than other coats in our list. It comes with a textured fabric edged with natural fur. It is made up of 52% Alpaca wool from Italy that's lavishly adorned with Canadian cross fox fur, which makes it ridiculously soft.
Shaggy Faux Fur Coat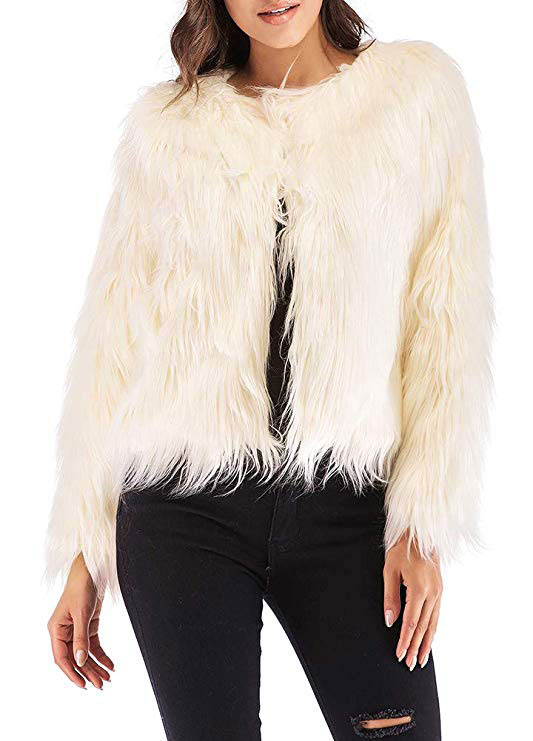 This piece is the best option for you if you're looking for luxury look at a lower price. Made from fluffy faux fur, this coat is very soft and comfy. This jacket is built small so always order 2 sizes up for better fitting.
Faux Fur Coat Chic Jacket Cardigan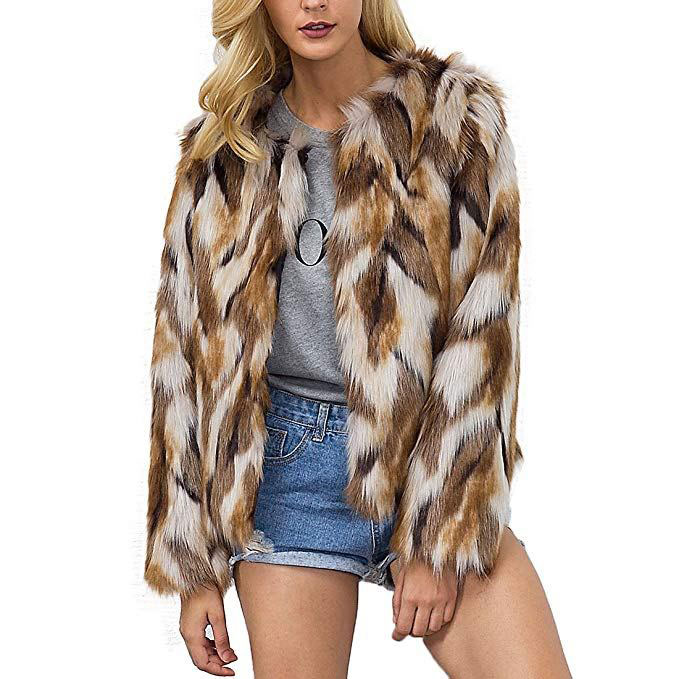 If you are looking for a coat to wear with your PU Leather Pants or skinny jeans, then this piece is the best option for you. Comes with long sleeves and open front, this coat is the best suitable for going out for shopping, travel or casual parties. Since this is an imported piece, you must order one size larger piece for best fitting.
Bridal Faux Fur Stole/Wrap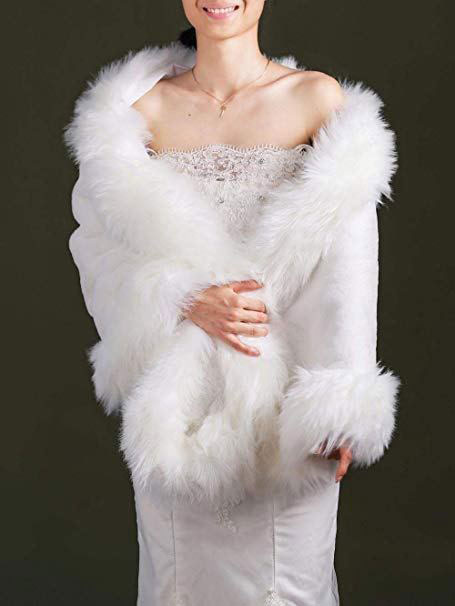 This Faux Fur Wrap is the perfect fit for a Wedding party. It's white color goes perfect with any wedding dress. Perfect choice for a Bride or a Bridesmaid dress.
Reversible Faux Fur Winter Hooded Cardigan Coat with Ears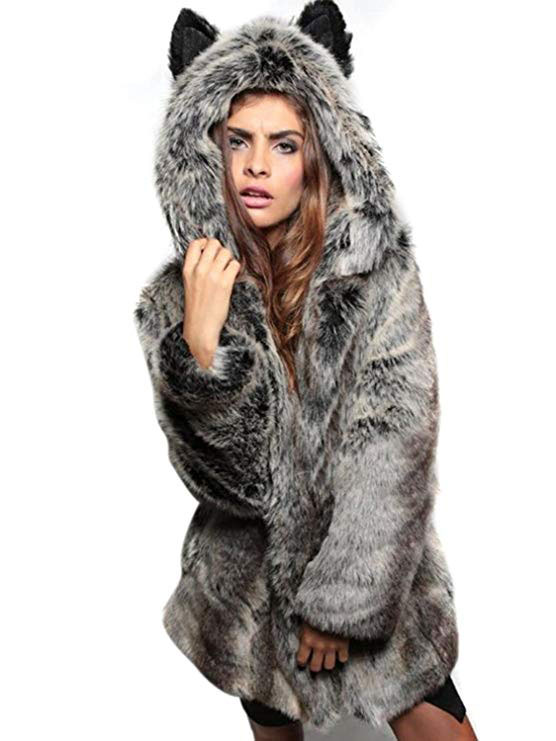 This Lovely double-side Faux Fur Reversible Batwing Fleece Hooded Coat comes with Ears on the hood that makes it look cute. It's perfect for daily use and keeps you warm even on a windy day.
Luxurious Real Fox Fur Winter Coat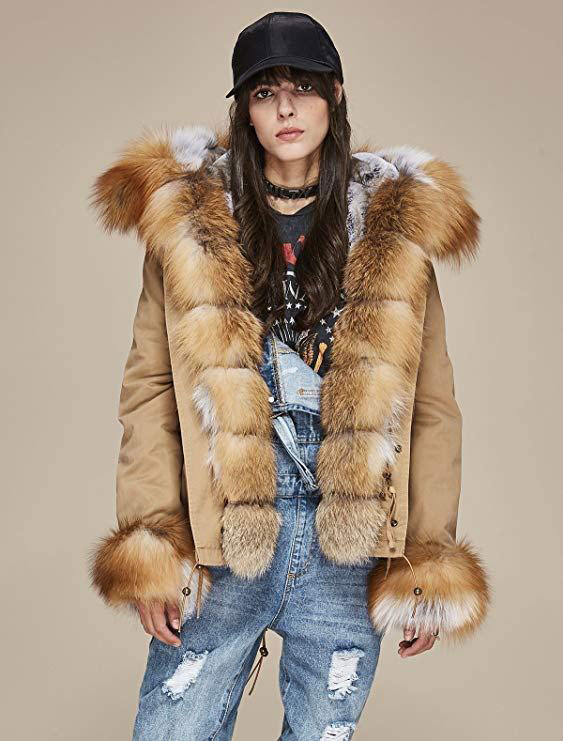 This classic style jacket keeps you warm and fashionable during winter. This jacket comes with real faux fur collars and cuffs along with faux fur lining. It can be worn during both spring and fall as a windbreaker because the faux fur lining, collar and cuffs are detachable.
Leopard Faux Fur Overcoat
You can wear this leopard overcoat with dress or a jeans for an ultra chic look. With this classic and elegant design, you are guaranteed to receive many compliments.
Lambskin Leather Moto Jacket with Fox Fur Trim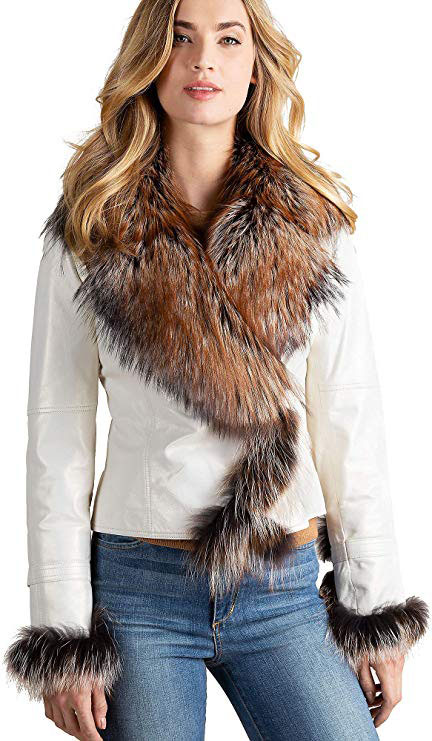 This Ultra-chic leather moto jacket comes with luxurious fur collar and cuffs, asymmetrical adjustable front closure with deep notched hemline and a loop fastener on both sides. This is a perfect choice for an everyday leather jacket.
That's it! These were the all recommendations from us. If you try any of these faux fur coats, jackets and wraps, then please let us know your experience in the comments section below. Your review will help other buyers.