Fashion is no stranger to unconventional trends. Every fashionista is well aware that at any minute any kind of weird trend could pop up. But perhaps this trend isn't weird, maybe this is the trend we have all been secretly waiting for: pajamas pants! Everyone knows how comfortable pajamas are; why wouldn't you want to stay comfortable all day? Well, now that the taboo on wearing loungewear as daytime clothes is gone, you can stay comfortable all day and all night.
The pajamas pants trend has taken over by storm. Everyone's out on the streets wearing their pajamas, it's the perfect combination of comfort and style. However, we know how difficult it is to style pajamas. It requires a lot of thinking, there's a thin line between looking stylish in pajamas and sleepy in pajamas. This is why we have put together a list of 10 great tips that will help you style your luxury pajamas & loungewear.
Pair bold with simple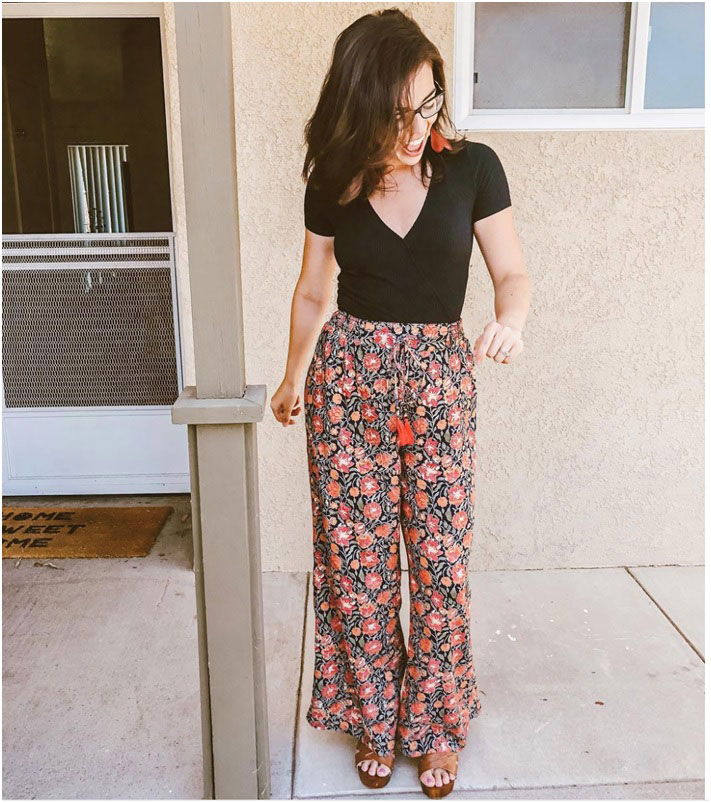 Pajamas are usually either a plain color or a bold design – there's rarely an in between. So, if you're planning to wear your pajamas pants outdoor, pair them off with the opposite design. Instagram user Kellie pairs off her bold pajamas pants with a plain black tee for her look.
Wear a set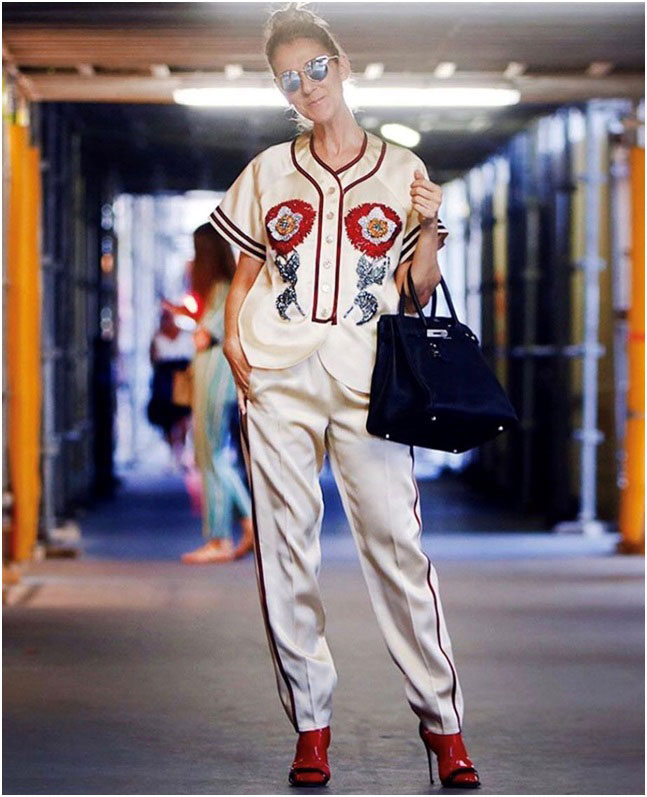 Why stop at wearing just luxury pajamas? Strut the streets in your whole loungewear set like singer Celine Dion! To top off the look you can always wear a pair of statement shoes, a huge handbag, a pair of sunglasses – or all three!
Wear animal prints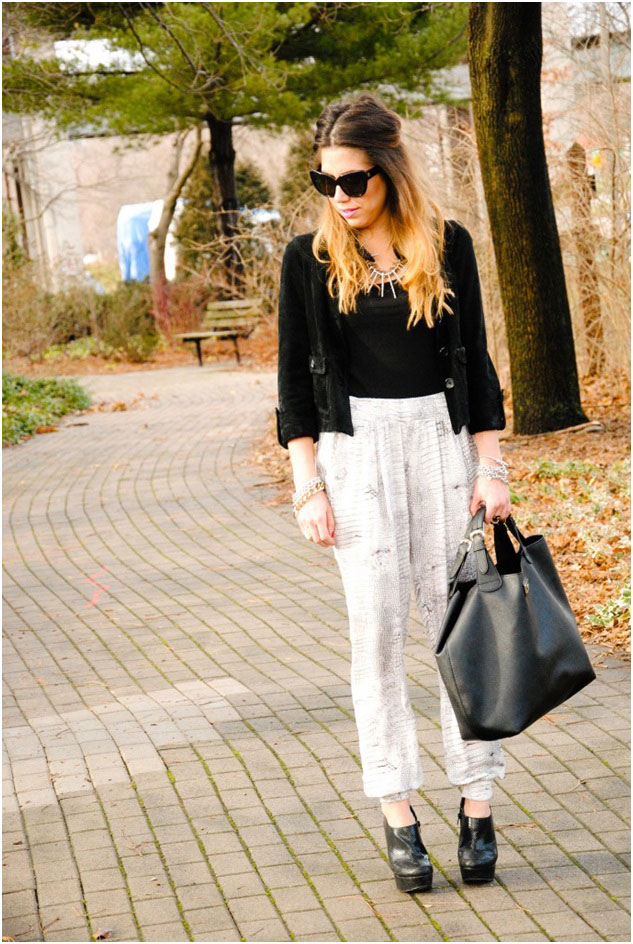 A great luxury pajamas look is styling animal print pajamas. With animal print making a comeback this fall, it's the perfect time to wear those comfy pajamas out on the street.
Don't wear slippers!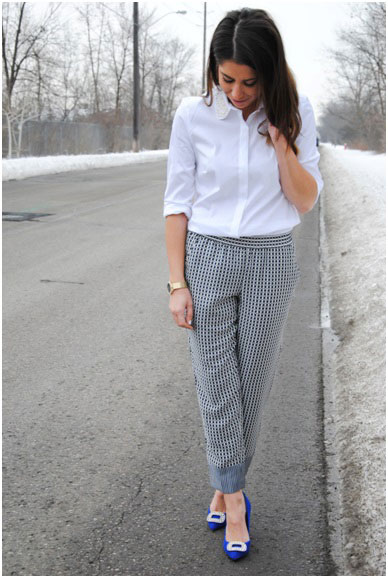 Just because you're wearing a pajamas outdoor doesn't mean wearing slippers is okay! Slippers tend to make your outfit look sloppy (especially since you're wearing pajamas already!). Luxury pajamas or pajamas pants have to be styled very carefully so they give a formal appearance; try to style them with a pair of bold statement heels.
Silk! Silk! Silk!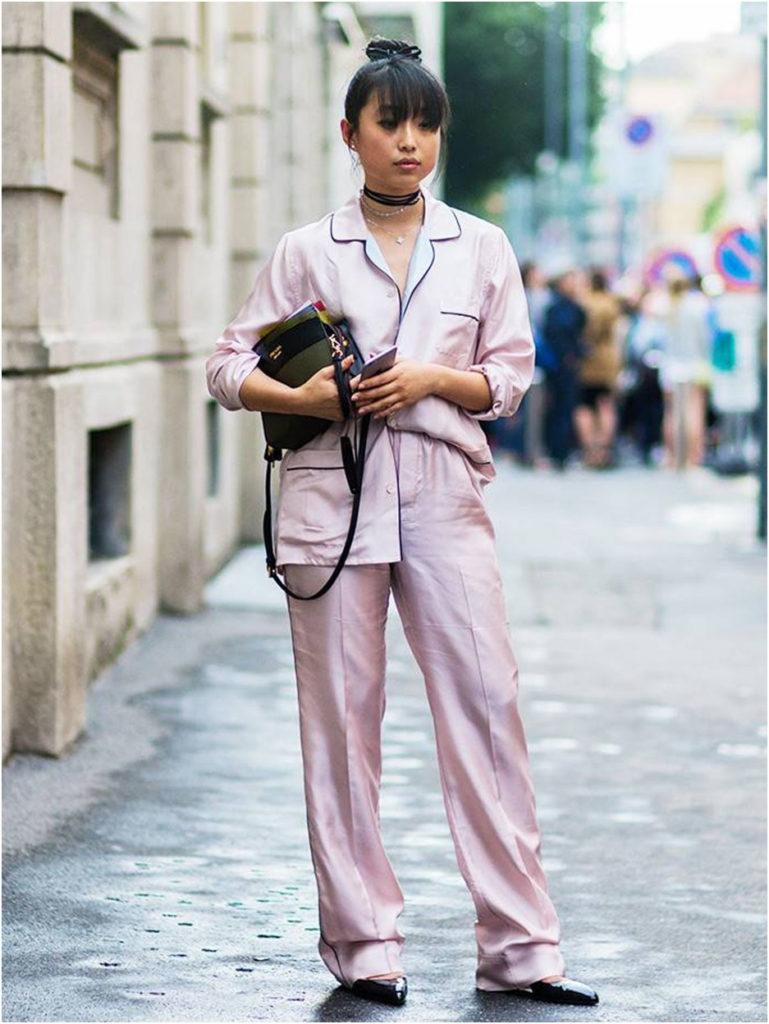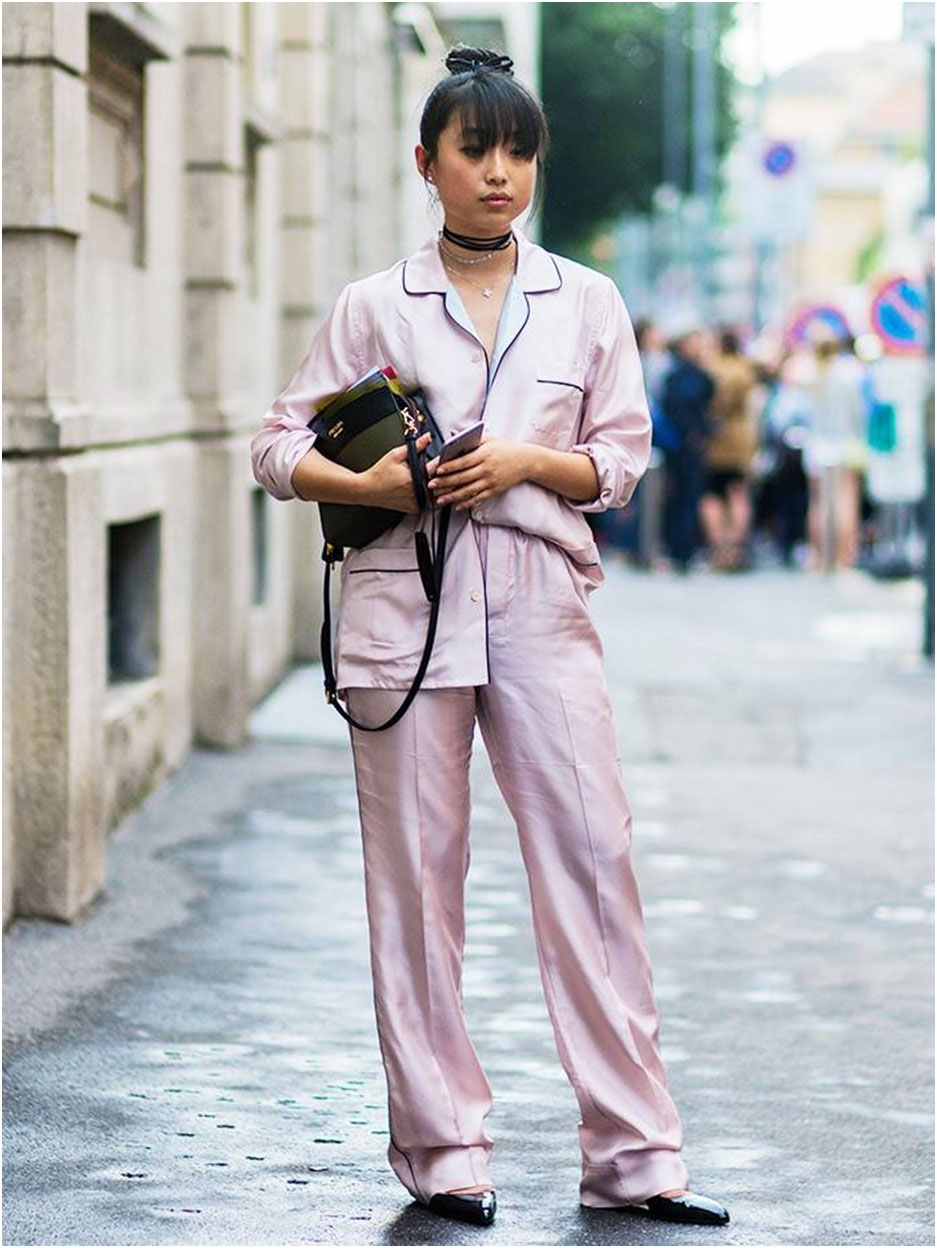 When it comes to lounge wear, material matters a lot! Try your best to wear silk pajamas pants. Silk looks and feels better than cotton does, it gives the appearance of luxury pajamas. Also, silk is better for your skin! Because the material is so soft, you save your skin any frictional damage.
Pair it with a blazer or a coat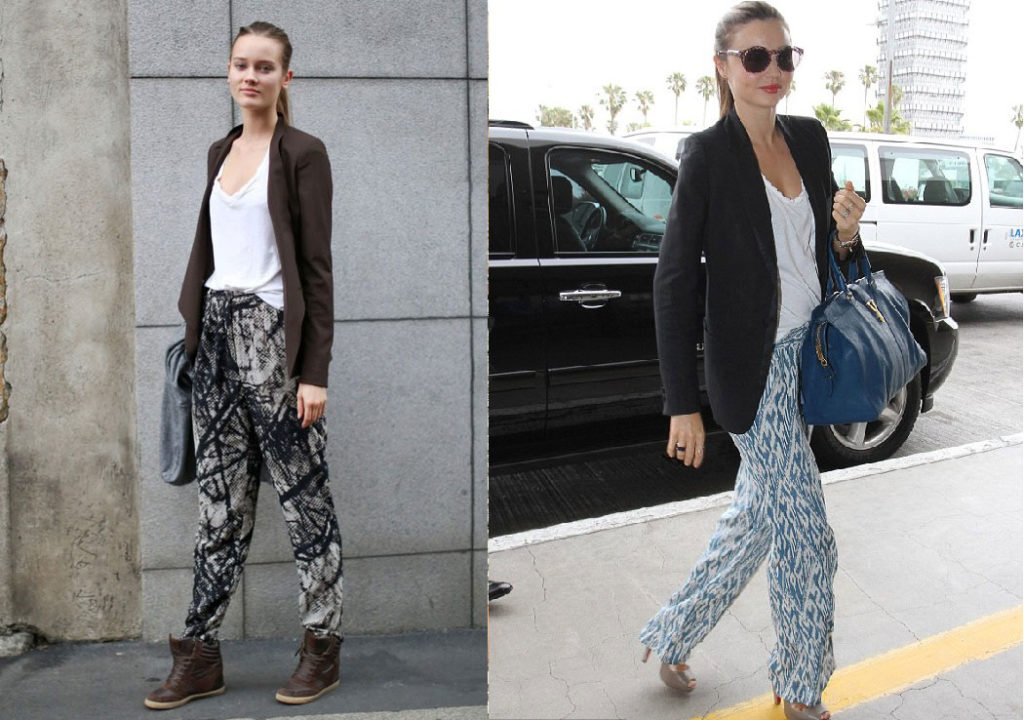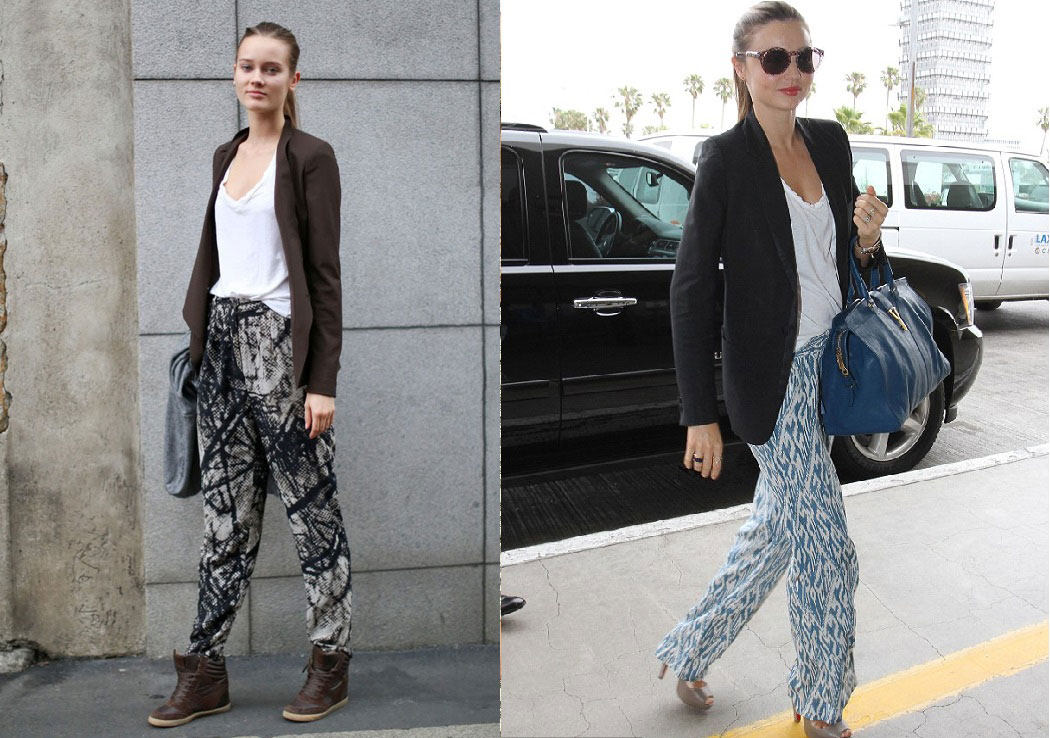 To keep your lounge wear look structured and, well less like a pajamas, pair it up with a blazer or a coat! A blazer or a coat provides your look with some structure and makes it seem more appropriate to wear out during the day.
Cuff up the pajamas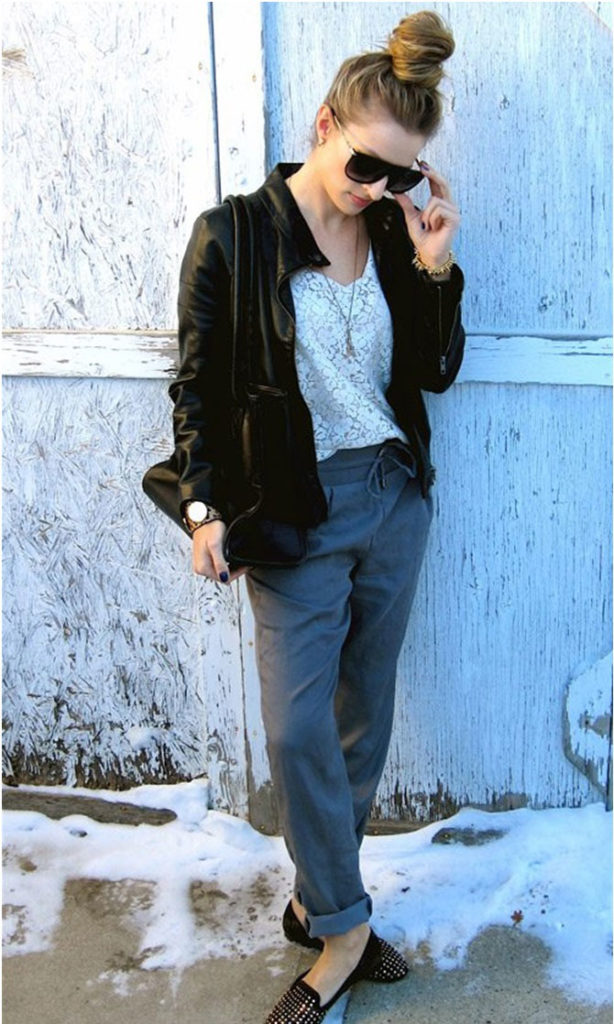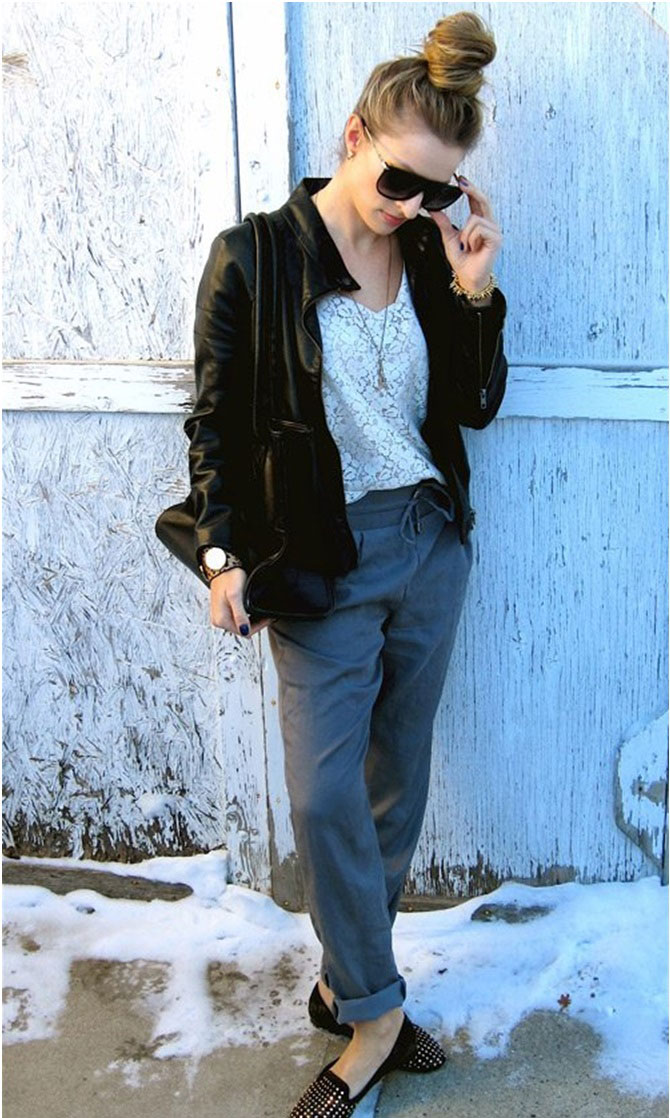 Another great way to make your luxury pajamas look great as daywear is by cuffing up the ends of the pajamas. This reduces the flare of the of the pajamas and gives it a straight look, mimicking trousers.
Style it with a belt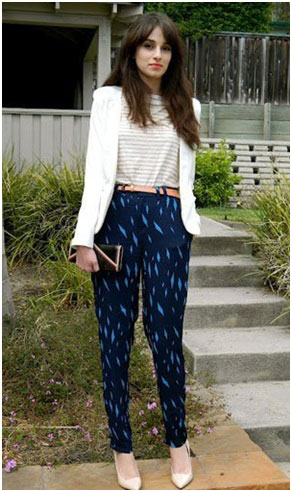 A belt is also a great tip to style your loungewear. If you pair it up with matching shoes and a clutch, the whole look is complete.
High-waisted pajamas!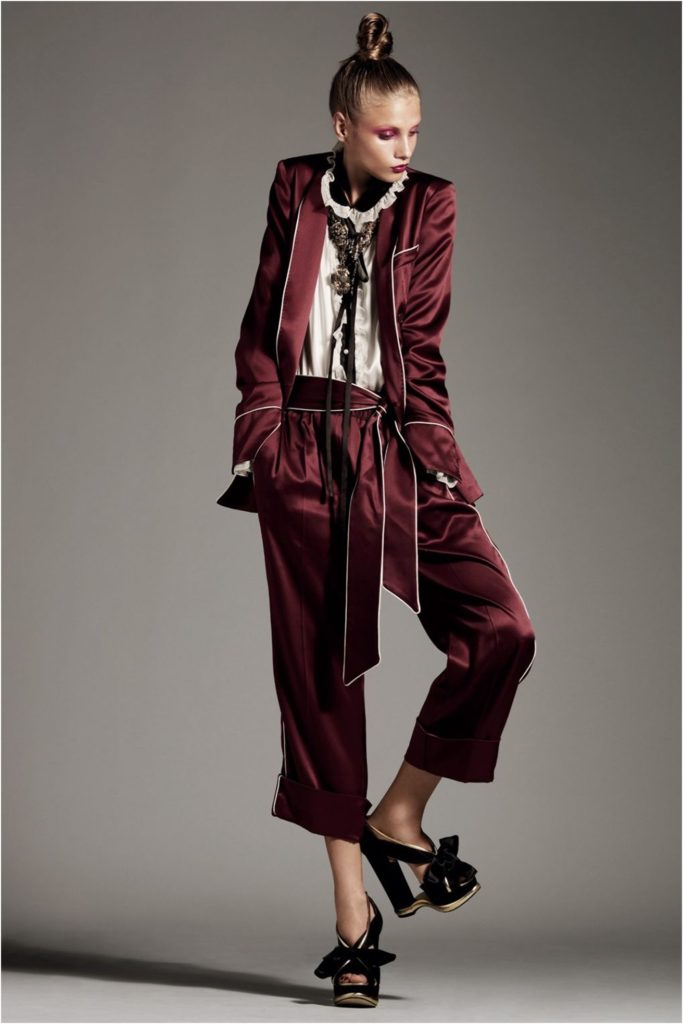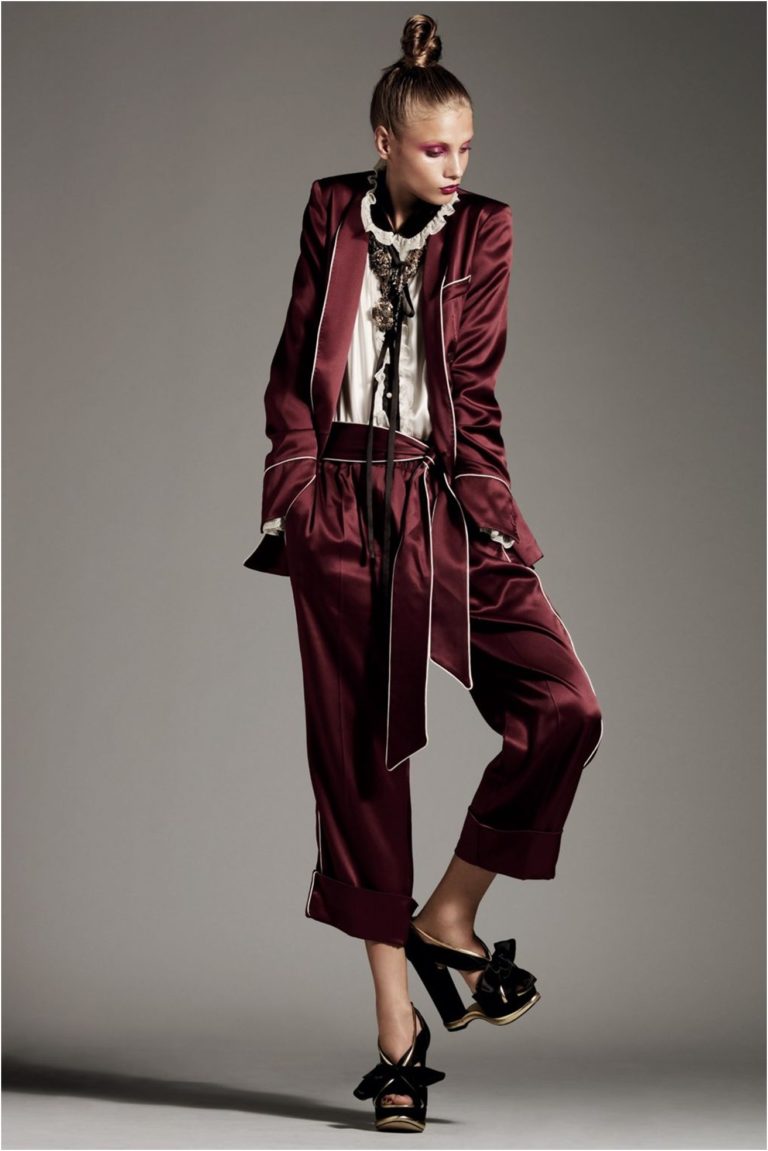 Try to wear luxury that are high waisted because they give your legs a longer appearance. Paired with a tucked in top, it gives a very high-end look and is a guaranteed way to style your lounge wear well.
Style it with a smile!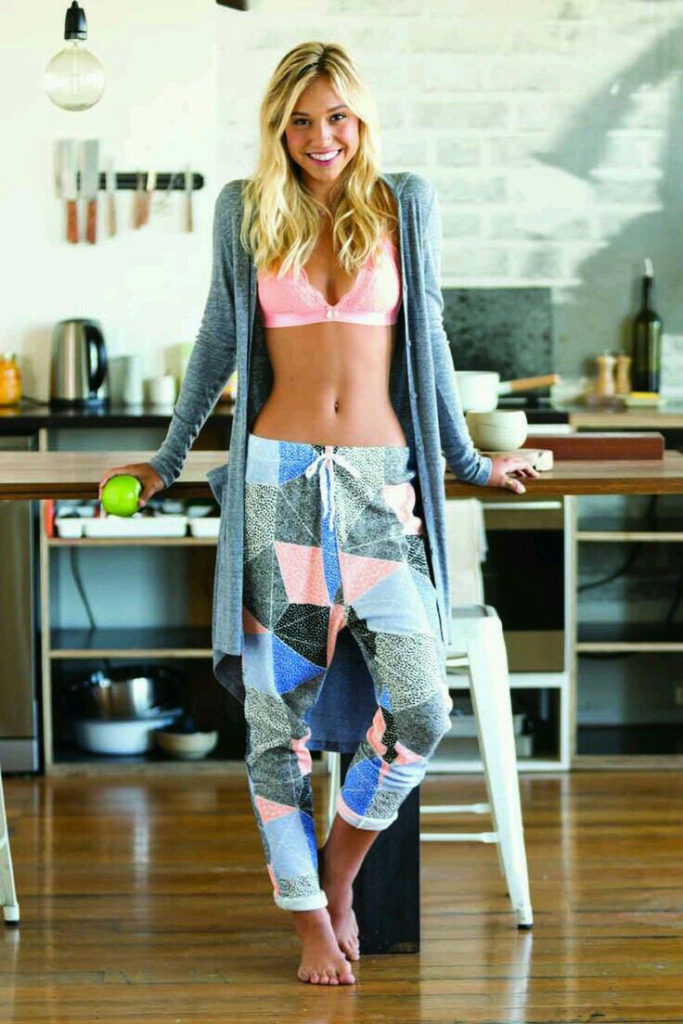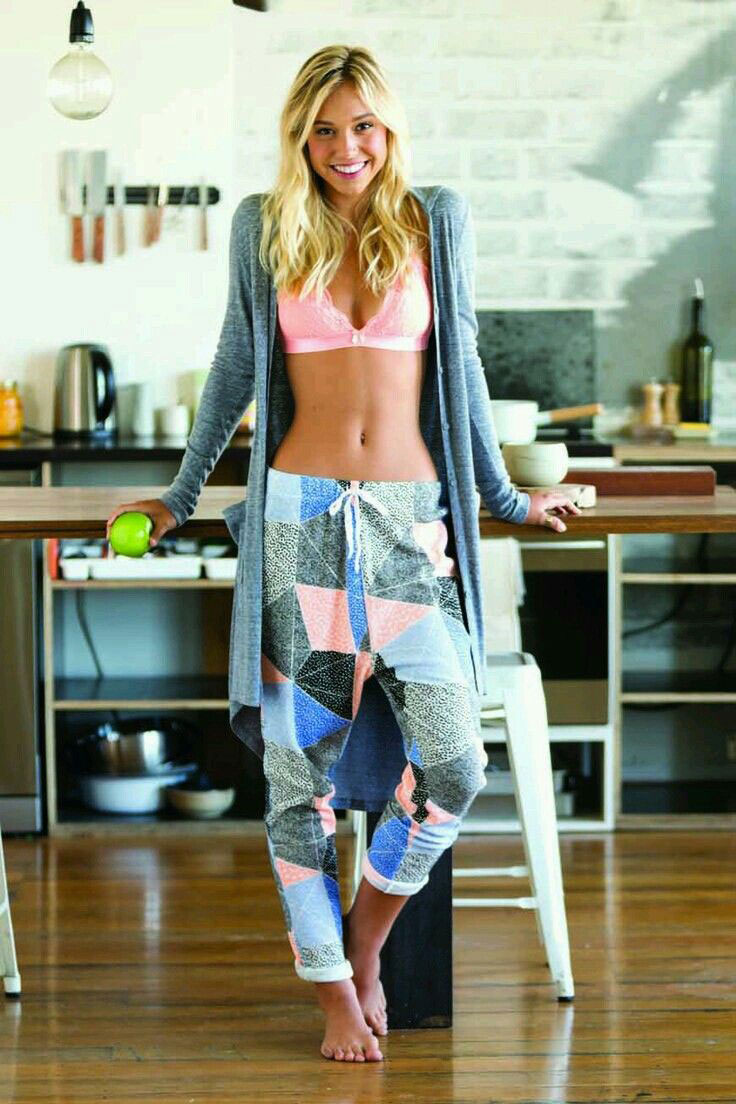 The best way to style your luxury pajamas is with a smile. No amount of accessories and tips can compensate with how much of a difference confidence makes to your look. The best style tip anyone can give you is to wear your outfit with confidence and a killer smile.
Well, there you go! We hope these style tips help you perfect your pajamas look that so many, including celebrities by the like of Selena Gomez and Gigi Hadid, have worn and perfected. There's no reason for fashion to be uncomfortable anymore.