If you find scars interesting and conversation starters, you might want to be keen next time you notice a scar on someone. It might be an embarrassing tale to someone; it might be reminding them of a tragic experience. Whether big or small, as long as the scar is noticeable it has significant effects on an individual. It is worse if a scar is on the hand and face, which are the two visible parts of a human body. Scars on other body parts can easily be hidden by clothes.
Some people find scars beautiful, they would want to show them off. But a significant portion of the population find scars embarrassing, especially acnes. They have an impact on cosmetics. While everyone is affected, the embarrassment and concern is more prevalent among women.
Acne Scars
An acne can draw attention to your face, this is why it is embarrassing. It can also lead to insecurities. The fact that someone is looking at you means they have seen it and you think they are judging you. Acnes not only make people insecure but also cause negative attitudes. One develops a defense mechanism because they link every statement or look to an acne on their face.
The good news is acnes can be managed. In fact, you can prevent emergence of acnes. In most cases, it is about skin sensitivity to natural stimuli; if you familiarize with the environment and know what affects your skin, you can prevent emergence of acnes hence save you the side effects of creams and embarrassment. Acnes can lower self-esteem because people have the idea of an ideal look; smooth face with zero spots.
Probably you have tried several acne treatments and got disappointed with the results. Some creams can surely cure your acnes but will have side effects. The least will be leaving black spots on your face, which might be worse. Of course the spots after an acne subsides will be of a different color. The spots have more cosmetic effects.
It is important to research and come up with a reliable treatment technique that is not only effective but also safe.
Below are some tips to get rid of scars.
Shea butter and coconut oil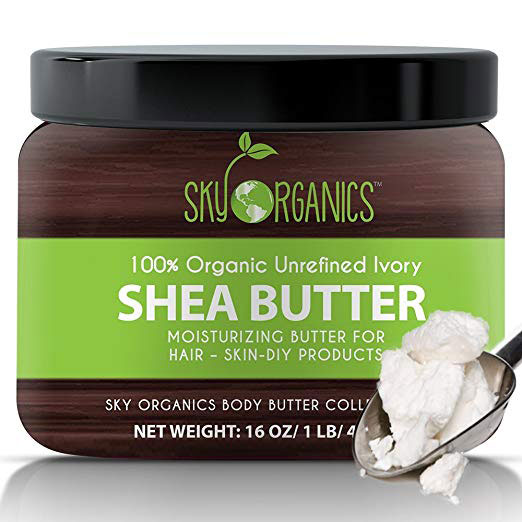 This is the best natural remedy if you are dealing with a cut or burn scenario, which are common causes of scars on different parts of the body. Coconut oil is renowned for major health benefits, in and out of the body. The trick here is to keep the wound moist but covered to enhance the healing process. Most people interfere with structure of acne by pricking it hoping to remove it as quickly as possible.
Shea butter is rich in antioxidants that help in repairing the skin. This makes the duo perfect in dealing with acnes. They focus on not only removing the acne but also restoring the skin to its original structure. You can be sure your smooth skin will be restored with no traces of scars.
Silicone gel sheeting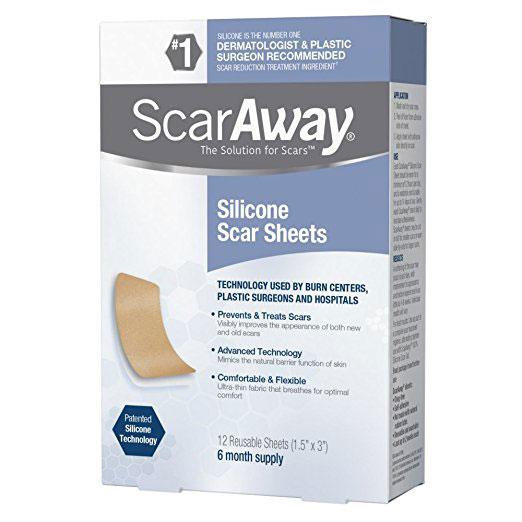 This is a sticky and clear pad that keeps the wound moisturized and covered to enhance the healing process. Whether it is a cut, burn, or internal infection, the sheeting will help in reducing your pain. Scars can be red and painful; the redness will attract attention. Covering it with a silicone gel not only protects it from the environmental elements but also reduces attention levels.
While some people find silicone gel unattractive on the face, it is better than leaving your scar open. There are various types; ensure you consult a specialist on the appropriate type of sheeting, especially if you have a sensitive skin. Of course, you need to be cautious while using this treatment technique. Any friction can compromise on its effect. After dressing the wound, you will have to wait for several minutes before applying a silicone gel sheeting.
It is easy to apply. An informed choice of the sheeting can have cosmetic value.
Pressure garments
Pressure is a reliable technique of dealing with skin infections. If there is any infection from bacteria or any other micro-organism, it will easily die with consistent application of pressure. This is probably the most ancient treatment technique; its reliability attributes to its wide use in clinical settings.
Usually, an elastic material is tied around the affected area to keep it in controlled environment, which enhances healing. Pressure garments differ in size; suitability of each is dependent on location of your infection. The healing properties of pressure garments have been proven for decades. Crepe bandages are commonly used in the process.
Onion extract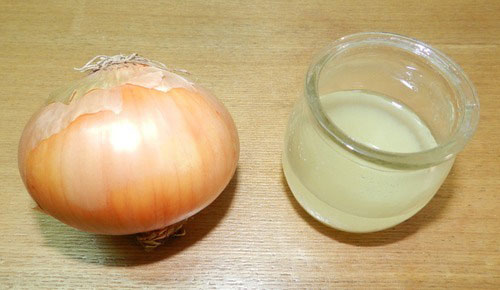 Onion extract is in form of a gel. The fluids in onions are rich in specific bioflavonoids including cepalin and quercetin. While it is a new technique; countless studies have proved its healing properties. The gel can have different effects depending on skin sensitivity and body make up. Some people experience stinging that disappears within minutes.
The gel softens the skin around the scar and neutralizes any infections. Consistent application of the gel guarantees healing. You are guaranteed of a smooth and free from wrinkles skin within 8 weeks. Of course, the gel is safe because it is wholly natural.
Scars can be disturbing but are treatable.