These days, information technology has provided humans with so many resources that it has turned us into self-conscious individuals. We have become so self-aware that we try to do everything perfectly from the time we come to our senses. Be it the physical appearance of clothes, shoes and skin care or education wise. Nowadays, most women's top priority is keeping their skin top notch and in best health by using various creams and lotions. This phobia is spread to the extent that young mothers now instruct their daughters to keep applying sunblock and various other creams from a very young age so that later in life, their skin does not have wrinkles and age lines. The topmost preferred anti-aging creams these days are as follows.
Bel Air Skin Formula Lift + Sculpt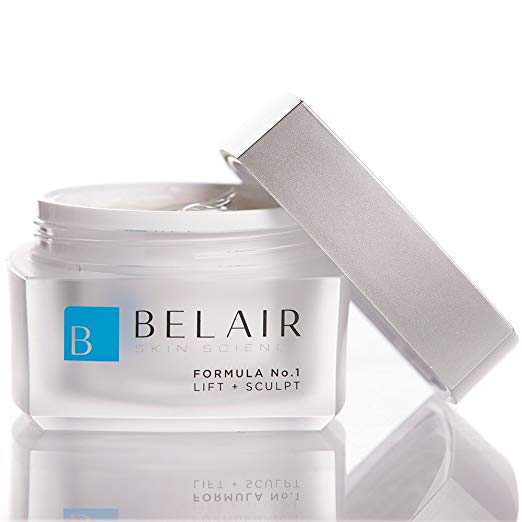 The Bel Air skin formula focuses on the existing skin and aging lines and aims to smooth them. It is also beneficial for those who suffered from acne as it helps in lightening dark spots on the skin. It provides ample nourishment for those with dry skin and helps in enhancing the new skin.
L'Oréal Paris Revitalift Volume Filler Night Cream


One of the many concerns of aging that women have is a loose and droopy skin for which the L'Oréal Paris night cream is the perfect option. It is said to be a gel-like a formula which feels light on the skin and is also reasonably priced at just $7. The results have proved to be positive as women have experienced a major tightness in their skin, just after 4 weeks of usage.
Ave Anti-Aging Cream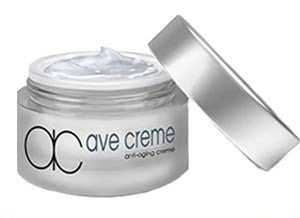 Many women often opt for expensive and threatening surgical procedures to get rid of any signs of wrinkles, loose skin or aging. The Ave anti again cream aims to deliver whole molecules of collagen to the skin to reduce wrinkles and smooth out the skin. These collagen particles help in giving the skin a glowy and fresh look.
TruSkin Naturals Vitamin C Serum
As the name suggests, this face serum has the main ingredient that helps in smoothing out wrinkles and fine lines. The serum is made from all natural ingredients including like aloe which helps in skin tightening, jojoba oil, and witch hazel. It has been positively received by women worldwide who swear by the effectiveness of the Vitamin C formula.
Olay Regenerist Micro-Sculpting Cream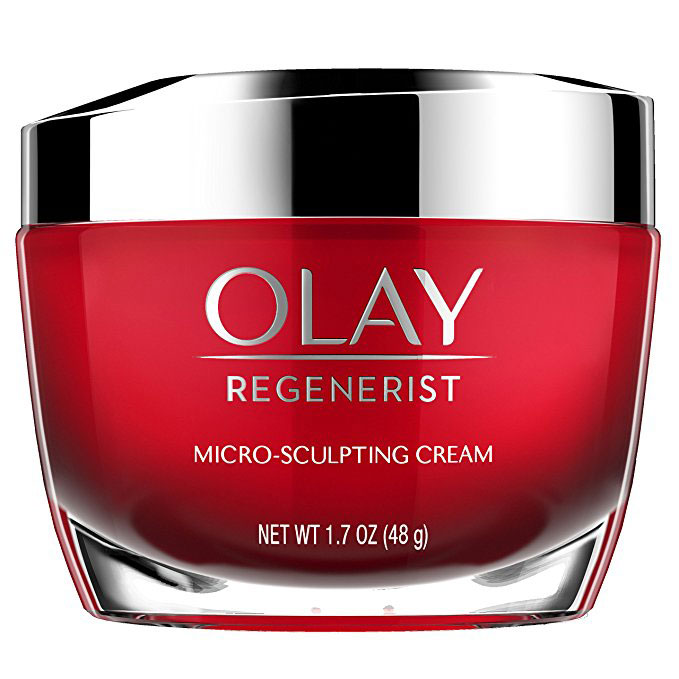 The Olay brand is already popular worldwide because of its skin care products. The Olay Regenerist sculpting cream provides line free skin on a budget. The sculpting cream aims to reduce wrinkles and aging marks with the help of vitamin B, hyaluronic acid and amino peptides. The Olay Regenerist cream is perfect for women who wish to get the younger skin at a reasonable price.
Dennis Gross C+ Collagen Deep Cream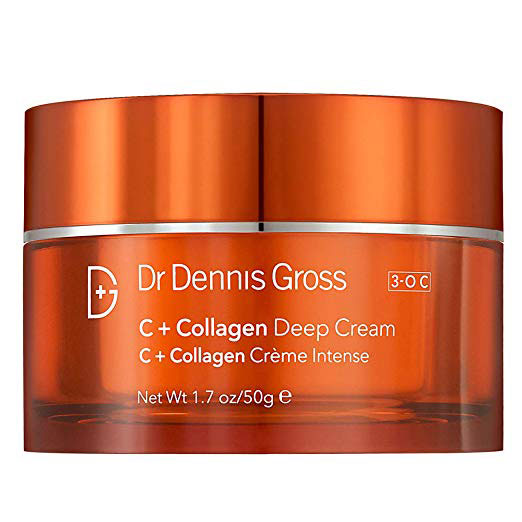 The inclusion of natural ingredients in our everyday life cycle has always proved to be of benefit to us humans. Dr. Dennis Gross deep cream sinks into the skin and creates a barrier of collagen to reduce the existing wrinkles. Ingredients like sunflower, rice bran, and camellia japonica seed oils work in order to nourish the skin and creating moisture.
Aging is a process of life, and there is hardly anything that we humans can do to stop it. Anti-aging creams are only a means to reduce aging and enjoy fresh looking skin at any time without any age barrier.